Summer Kids Workshop
Use up one pencil – Time between things and ourselves -
Information
Title
Summer Kids Workshop
Use up one pencil – Time between things and ourselves -

Date
2015.8.29(Sat) - 2015.8.30(Sun)

Time
11:00 - 17:00

Admission

Free *prior booking essential / first-come bases
Organize

Tokyo Metropolitan Foundation for History and Culture, Tokyo Wonder Site
Venue

TWS Shibuya, Space D

Artist

Ai Sasaki

Educational Program 'Summer Kids Workshop' this summer conducted by the artist, Ai Sasaki (TWS Exchange Residency Program , 2008) whose creation based on the familiar material that evokes 'memory' existing in human heart. Widespread paper in the gallery wall becomes the canvas for the kids to draw until using up one color pencil. Children will draw with full move of their body and experience the time between the things and themselves.

Date: August 29(Sat), 30(Sun) 13:00~14:00、14:30~15:30、16:00~17:00
Capacity: 10 member for each WS, 6 times in total
Target: From primary school children to junior high school children
Venue: Tokyo Wonder Site Shibuya, Space D
150-0041 Shibuya Workers' Welfare Hall 1F, 1-19-8, Jinnan, Shibuya-ku, Tokyo
TEL: +81(0)3-3463-0603
*Workshop Photo is provided by Aomori Contemporary Art Centre (ACAC)
*This Workshop is held in conjunction with 'Workshop Collection 11 in Shibuya' http://wsc.or.jp/
How to register
Please send an E-mail (workshop@tokyo-ws.org ) titled `Summer Kids Workshop' with your information below (①~⑥). You can also contact us via phone.

①Name  
②Age, School year  
③Gardian's name  
④Telephone number (Home)  
⑤Telephone number (Mobile)  
⑥schedule you wish to participate

*Registration deadline: 8/26(Wed) first-come bases.

Contact: Tokyo Wonder Site Office, Summer Kids Workshop
135-0022 4-1-1, Miyoshi, Koto-ku, Tokyo (Located in MOT)
TEL:03-5602-9881  Email:workshop (at) tokyo-ws.org


Message from artist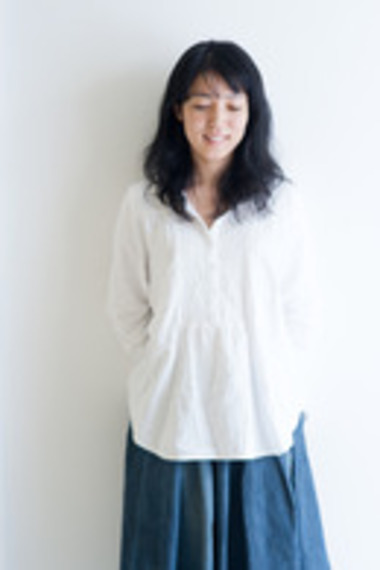 Have you ever used one whole pencil to the end?
Some may take few hours, some may take few days.
There is "time" between "things" and "ourselves," and each time has different quality.
This time, we try to use up one pencil to the end.
Let's draw to know the time between pencil and yourself, and feel the relationship between pencil and your physical strength. Use your whole body and draw together!
Profile
Ai Sasaki
Born in Osaka in 1976, Ai Sasaki obtained BFA in Visual Communication Design, at Kanazawa College of Art in 2001. She works on numbers of residency program, such as TWS Exchange Residency Program in Seoul (2008) and oversea study program granded by Pola Art Foundation in Melbourne (2010). Represented solo exhibitions are; "Four Songs" (Bernard Buffet Museum, Shizuoka, 2014), "Invisible scape" (Toi O Poneke Art Centre, New Zealand, 2008). Represented group exhibitions are; "Water and Land: Niigata Art Festival" (Kakudasan Myokoji, Niigata, 2012), "The Vision of Contemporary Art Exhibition 2007: New Artists in Painting" (The Ueno Royal Museum, Tokyo, 2007.)
http://www.sasakiai.com/

Participating Creator