Other Program
Exhibition | CANDICE BREITZ
"AIWA TO ZEN"
Exhibition
Information
| | |
| --- | --- |
| Title | Exhibition | CANDICE BREITZ "AIWA TO ZEN" |
| Date | 2004.6.5(Sat) - 2004.7.11(Sun) |
| Time | 11:00 - 19:00 |
| Admission | 500yen |
| Organize | Tokyo Wonder Site |
| Organize | SUGOARTS |
| Venue | TWS Hongo |
| Artist | Candice Breitz |
Language is one of the themes addressed in the art of Candice Breitz, who says, "Language inhabits and determines one's relationship to the world." Her exhibition at TWS was the occasion for the world premiere of her film "Aiwa to Zen." Conceived during Breitz's first visit to Japan in 2002, the work was shot and produced in Tokyo. It is structured 100 or so Japanese words first heard by the artist before coming to Japan. The stereotypical but somewhat odd characters, including a "Super-salary man," speak a nonsensical language a form of Japanese consisting entirely of brand names and images that are still regarded as exotic. We tend to think we live in an age when all information travels instantaneously and is shared universally, but this film makes us aware that Japan's image is perceived only through words of this sort. Through Breitz's work, visitors witnessed moments in the paradoxical and mysterious relationship between people, language and the world.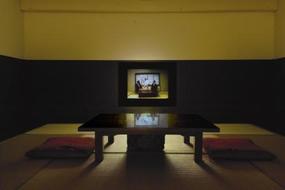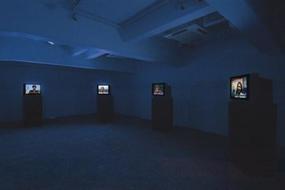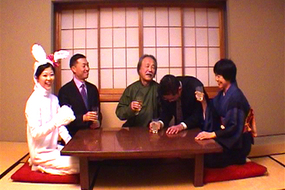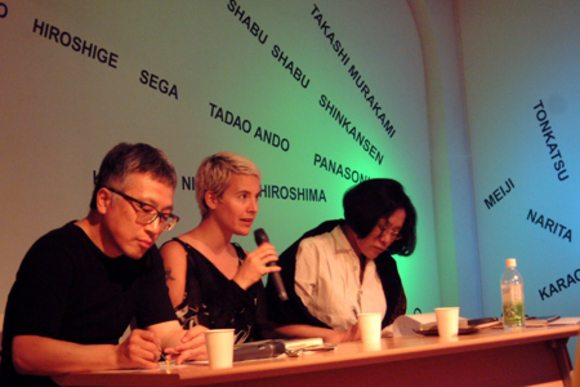 Artist talk
Related Event
Artist Talk
CANDICE BREITZ, Kentaro Ichihara (Art Critique) June 5th (Sat) 15:00~
Participating Creator