Other Program
Elodie Pong - Peripheral Area -
Exhibition
Information
| | |
| --- | --- |
| Title | Elodie Pong - Peripheral Area - |
| Date | 2005.9.30(Fri) - 2005.10.30(Sun) |
| Time | 11:00 - 19:00 |
| Admission | ¥500 |
| Organize | VIDEO CENTER Tokyo, Tokyo Wonder Site |
| Support | Swiss Embassy / Pro Helvetia, Art Council of Switzerland |
| Venue | TWS Shibuya |
| Artist | Elodie Pong |
"VIDEOART CHANNEL," which has introduced more than 100 works by videoartists from local / international countries, is presenting Swiss female artist, Elodie Pong in this exclusive volume, as an exhibition of her single channel video works and video installations. Elodie Pong is well-known in contemporary art scene in Switzerland, as an artist using video images. In one of her video works, "Secret for Sale" (2002), she makes her unique collection of "people's secrets, and shoots and records the dark side of people's mind that everybody has in today's society. Through these series of images in her video works, Elodie Pong presents problems between images, communications and identities in today's society. For this event, we invite the artist to Tokyo and will arrange productions and workshops including various interactions with local artists and audiences, at the newly opened art space, "Tokyo Wonder Site Shibuya," which will bring fresh energy into the youth culture in Shibuya.
"Peripheral Area" refers to Elodie Pong's focal point. Her works are serious, deep but at the same time very playful, and its area is not in feature film, documentary, mere narrative, or abstract, but these are in between these categories.

Kentaro Taki (VCT)
Photos of the exhibition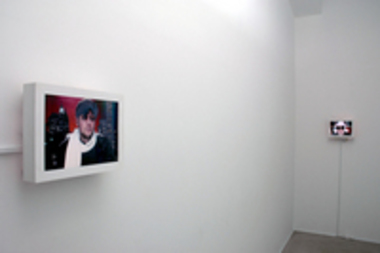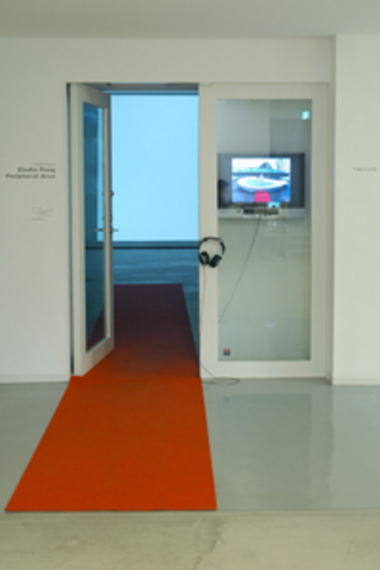 Profile
VCT / VIDEOART CENTER Tokyo
The artist-run group organized by young artists since 2001.
VIDEOART CHANNEL:
VIDEOART CHANNEL is video screening event. This introduces videoart scenes and the background of artists group activities from all over the world. Videoart is not only determined by its contents, but also by a chance for us to reflect on our passive culture of audio-visual images with various social viewpoints.

VIDEOART CHANNEL

Photos of the exhibition
Participated Creator