Tokyo Wonder Site is pleased to announce its next exhibition, " IMAGINARY MUSEUM of the O-collection - magical museum tour ".
Present day Tokyo is in need of more occasions to see Japanese young contemporary artists' works on a regular basis. This is why we decided to present young Japanese artists' works from the Satoshi Okada Collection in a permanent exhibition at Tokyo Wonder Site Hongo for about half a year. The Okada Collection encompasses a huge number of works representing a young generation of Japanese artists, each selected from an individual perspective at a time when the respective artist was still unknown. The collection can be considered as an attempt to explore the depth of the human mind with all its irrationalities. Also in terms of reflecting and communicating the wealth of different sensibilities that emerged out of the environment of metropolitan Tokyo, these works appeal to the viewer as parts of an exhibition that exceeds the framework of a private collection.
This exhibition is a series of permanent exhibitions focusing on aspects of young Japanese contemporary art.
Next to " Room 1: Kuwahara & Kato - according to the " basso ostinato " of Japanese traditional mentality"," Room 2: Yuichi Higashionna & Daisuke Oba & Akiyoshi Mishima - Design and Soul" is dedicated to Yuichi Higashionna, Daisuke Oba and Akiyoshi Mishima, three artists who have been presenting their works in numerous solo and group exhibitions in Japan and abroad.
At the same period, programs involving students and young artists in their 20s and 30s will be held, including the "Emerging Artist Support Program 2007" and "INDEX #3 - The Effect of Experience"( May 5, 2007 (Sat.) ~Jun 3, 2007 (Sun.)), organized and realized by students of Kyoto University of Art and Design's ASP course. We hope that " IMAGINARY MUSEUM of the O-collection - magical museum tour " will provide various occasions for encounter and exchange, and are planning to let more events follow.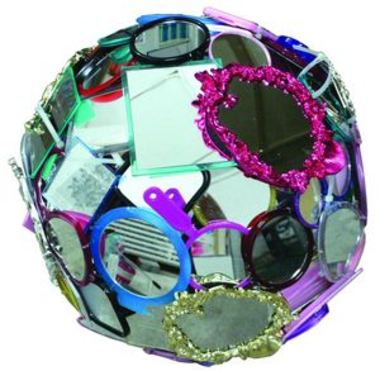 Yuichi Higashionna / [untitled(mirror ball 1)] /mirror, aluminum, motor Courtesy: Yumiko Chiba Associates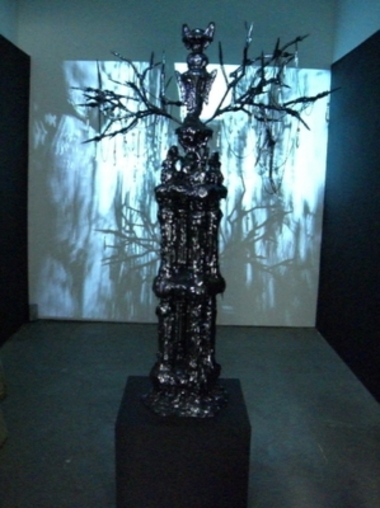 Daisuke OHBA/ [Ultimate weapon(Monster)] mixed media,2006 Courtesy: magical, ARTROOM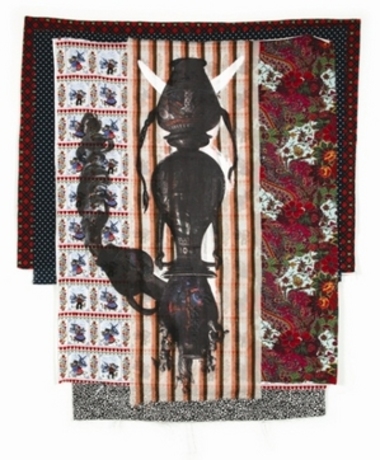 Akiyoshi Mishima/ [The burial] / Acrylic and inkjet on Fabric courtesy:NANZUKA UNDERGROUND