Other Program
Bosco Sodi Open Studio
Wednesday Lounge
Residence
Information
Title
Bosco Sodi Open Studio
Wednesday Lounge

Date
2007.8.1(Wed) - 2007.8.8(Wed)

Time
11:00 - 19:00

Admission

Free
Organize

Tokyo Metropolitan Foundation for History and Culture, Tokyo Wonder Site
Cooperation

Embassy of Mexico in Japan / European Institute of Design
Venue

トーキョーワンダーサイト青山:クリエーター・イン・レジデンス

Artist

Bosco Sodi

Bosco Sodi is one of young emerging artists from Mexico.
As a part of exchange program among Mexico, Barcelona and Tokyo, Bosco stays at TWS Aoyama: Creator-in-Residence from June to August and creating new works using organic materials connected to its origin's cultural background.
"Each organic material has different energy. By mixing different organic material from each country, I create new energy form and increase its power," he said.
Sodi experiments to combine loofah, a plant which represent both Mexican and Spanish culture and "Ohai (ashes used in Japanese tea ceremony)" in his latest works to demonstrate the ties among this three locations.
TWS Aoyama will be hosting Bosco Sodi's open studio to show his achievements depicted from his stay followed by "Wednesday Lounge Artist Talk" on August 1st where he is going to talk about what he has been working with as well as introducing new works made during his residency.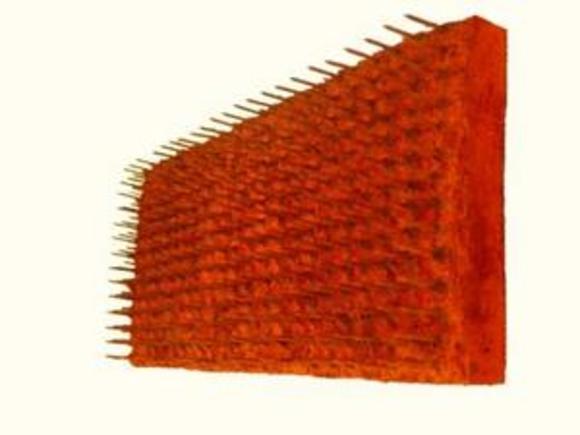 Bosco Sodi "Untitled" Mixed Media on Wood, 2006

Bosco Sodi working in his studio, 2007

Related Event
TWS Aoyama: Creator-in -Residence Residency Program Exhibition
Marina Kappos JNP Production + Bosco Sodi 
Related Event
Event
August 1 (Wed)
※FInished
18:30-19:30 Opening Reception
19:30-20:30 Wednesday Lounge Artist Talk vol.8
Participating Creator