Other Program
INDEX #4 - YES WE CAN DESTROY -
Exhibition
Information
| | |
| --- | --- |
| Title | INDEX #4 - YES WE CAN DESTROY - |
| Date | 2008.5.2(Fri) - 2008.6.1(Sun) |
| Time | 11:00 - 19:00 |
| Admission | Free |
| Organize | Tokyo Metropolitan Foundation for History and Culture / Tokyo Wonder Site / INDEX♯4 Executive Committee |
| Cooperation | art project room |
| Venue | TWS Hongo |
| Artist | Akihiko Amano , Ryoko Araki , Yoko Okamura , Yuta Ozaki , Tomomi Ono , Hitomi Kanoh , Takanori Suga , Nobuhiko Takehara , Naoki Nishiyama , Kazuhito Matsumoto |
| Curator | Kentaro Ichihara (Art Critic) |
Tokyo Wonder Site Hongo is pleased to announce an exhibition titled "INDEX #4 - YES WE CAN DESTROY -". Part of an affiliate program with universities, this string of exhibitions was designed as a stage for practical experience for art management students, and a platform for exchange among a young generation of artists. This event marks the third exhibition co-hosted by Tokyo Wonder Site, reflecting the meaning and significance we are seeing in occasions for students from the Kansai region to exhibit their works in Tokyo.
The first event in this series took place at ARTZONE, an art space run by the Kyoto University of Art and Design, in 2005. For the second (2006) and following installments, Tokyo Wonder Site hosted as an additional venue next to ARTZONE, in a step toward the project's expansion to an inter-regional scale.
This year's fourth edition highlights the role of INDEX as an increasingly important gateway to success for artists and art students. In addition to discovering fresh new talent, this year the event is going to make a further leap forward and will hopefully transform into an exhibition that appeals to society with the unique qualities of artworks reflecting their creators' sensitive response to the signs of their time. Most of the ten artists participating in this exhibition were born in the 1980s, and work in a broad range of disciplines including painting, sculpture, video, etc. Look forward to seeing what kinds of works these newcomer artists from various regions across Japan chose to present to the Tokyo audience.

Note from the curator
The theme this time is "destruction". Now the first thing you think of will probably be physical destruction as a result of violence in wars, or the destruction of our environment. However, the destruction that is our subject matter here happens on a level that is not necessarily visible, as the term according to our definition refers to rather internal forms of destruction, occurring for example in transformations of systematic schemes or perspectives. In other words, the function and effect of destruction as a prerequisite for creation is what this time's INDEX exhibition is all about. "Destruction" is where all of the participating artists are finding the necessary materials and powers to let their creativity run wild, which is where we have to look for the key to understand this 2008 edition of INDEX.
(Kentaro Ichihara, art critic and curator of this exhibition)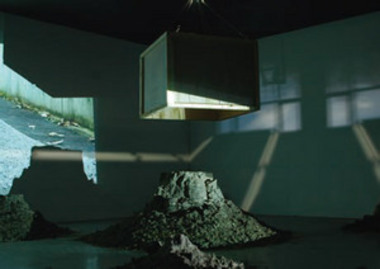 image of the work by Hitomi Kanoh
image of the work by Kazuhito Matsumoto
image of the work by Naoki Nishiyama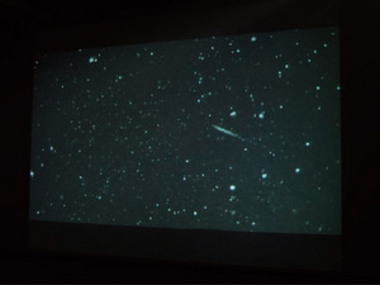 image of the work by Nobuhiko Takehara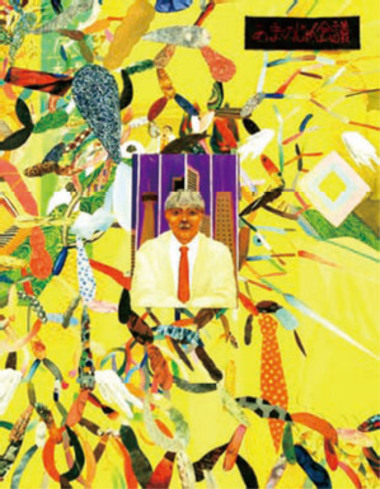 image of the work by Ryoko Araki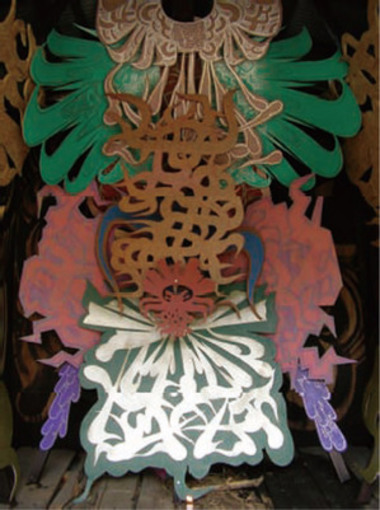 image of the work by Takanori Suga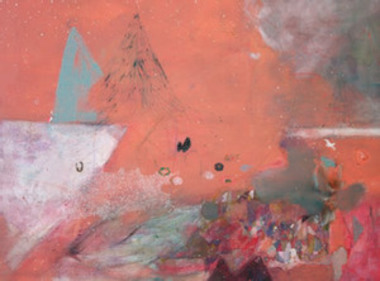 image of the work by Tomomi Ono
image of the work by Yoko Okamura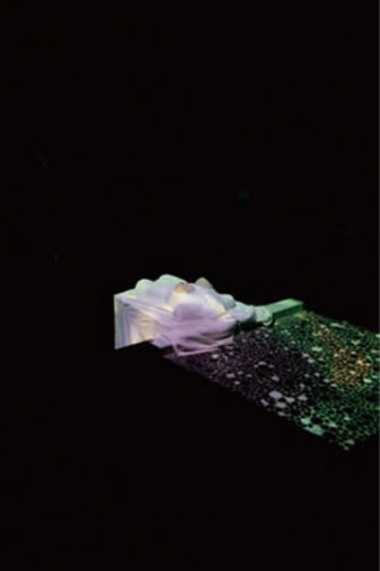 image of the work by Yuta Ozaki
Participating Creator
AMANO Akihiko
ARAKI Ryoko
KANOH Hitomi
MATSUMOTO Kazuhito
NISHIYAMA Naoki
OKAMURA Yoko
ONO Tomomi
OZAKI Yuta
SUGA Takanori
TAKEHARA Nobuhiko