Other Program
Perception and Urban Environments
Exhibition
Information
| | |
| --- | --- |
| Title | Perception and Urban Environments |
| Date | 2009.8.11(Tue) - 2009.8.30(Sun) |
| Time | 11:00 - 19:00 |
| Admission | Free |
| Organize | Tokyo Metropolitan Foundation for History and Culture, Tokyo Wonder Site, IAMAS Locative Media Project |
| Venue | TWS Hongo |
| Artist | Kazz Sasaguchi / Akitsugu Maebayashi / Jiro Ishihara / Shinjiro Maeda / Takanori |
Tokyo Wonder Site and IAMAS Locative Media Project are pleased to hold an exhibition titled "Perception and Urban Environments". Since its establishment, IAMAS has actively pursued overseas linkages in cooperation with artists, researchers and research organizations, and has carried out international exhibitions of the media art. Therefore, IAMAS is known as an organization producing superior talented people in a broad field of the media culture.
From 11th August to 30th August, the exhibition is a trial to represent "perception and urban environment" with the subject "city" by eight artists including the graduates, the professors and the students of IAMAS.
We hope you enjoy finding how you can receive the perception in the city, Tokyo. Quantity, speed and efficiency. Our perceptions seem to have been overwhelmed by these characteristics that deeply permeate the urban environment.
However, when we realize that these perceptions have been formed through a process of discovery and selection, we become able to recompose them with our own efforts.

It is the method for doing so that is the problem. First, let us question what has been taken for granted, and look beneath this. Let us disturb the synchronization of the system and accept it as one possible image of our world. Intuitively connecting those elements that seemingly have no relationship to each other, and carefully looking at what has been neglected in ordinary life, let us give shape to the latter. Trusting our physical senses, let us try to pick out cracks or loopholes, and run through them. We must not let ourselves be misled by technology, even though it can be used as an aid.
In this exhibition, each artist unfolds his/her own attempt based on his/her own techniques and viewpoint on the subject of "urban environments". Although they may seem fragmentary, an accumulation of trials such as these should function as a step for forming perception in the future.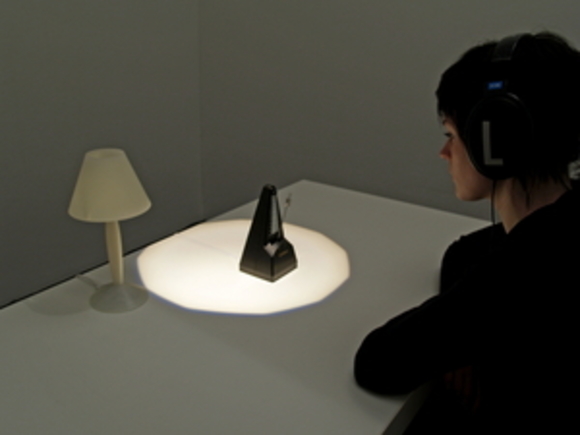 Akitsugu Maebayashi ≪metronome piece≫(2003-2009) Sound Installation ©Franz Wamhof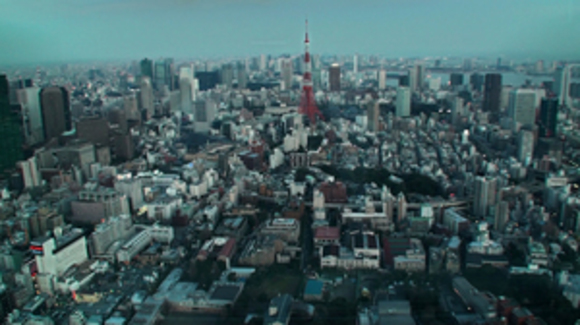 Shinjiro Maeda ≪ BETWEEN YESTERDAY & TOMORROW ≫Series (2008-) Single Channel
Related Event
Opening Reception
*Finished.
8/10 (Mon) 18:00 - 20:00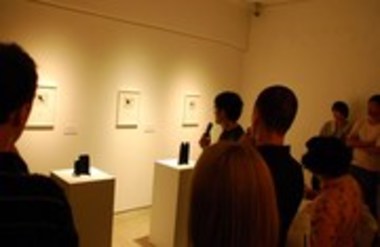 Kazz Sasaguchi in Opening Reception. (8/10, 2009)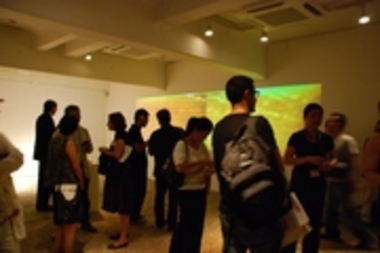 Jiro Ishihara in Opening Reception. (8/10, 2009)

ARTIST TALK
8/11 (Tue) 19:00 - 20:30
* Reservation not required.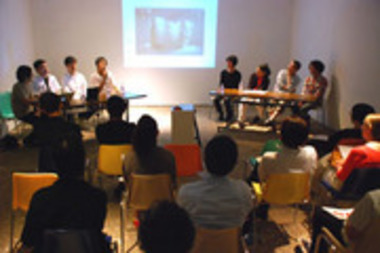 View of ARTIST TALK (8/11, 2009)

Participating Creator
ENDO Takanori
ISHIHARA Jiro
KAWAMURA Yosuke
KOZUMA Yuta
MAEBAYASHI Akitsugu
MAEDA Shinjiro
SASAGUCHI Kazz
YASHIMA Yushi