TOP >
Archives >
TEF Sound Installation | TOKYO EXPERIMENTAL FESTIVAL Vol.10
OPEN SITE
TEF Sound Installation | TOKYO EXPERIMENTAL FESTIVAL Vol.10
Information
| | |
| --- | --- |
| Title | TEF Sound Installation – TOKYO EXPERIMENTAL FESTIVAL Vol.10 |
| Date | 2015.11.21(Sat) - 2016.2.7(Sun) |
| Time | 11:00 - 19:00 |
| Admission | Free |
| Organize | Tokyo Metropolitan Foundation for History and Culture, Tokyo Wonder Site |
| Venue | TWS Hongo |
| Artist | Keisuke Kimoto / Issei Yamagata / Shun Owada / Melanie Windl |
TEF Sound Installation this year in TEF Vol.10, in addition to three projects selected through open call process, Shun Owada, who won the Grand prize in TEF Vol.9 last year among from 10 open call projects of sound installation and performance, will exhibit new work "Paleo-Pacific". By different perspective and ways of approach to the space, challenging installations which stimulate audience perception will be introduced.

For Jury members' comments for Open Call Program, please CLICK HERE!


Second Term
Shun Owada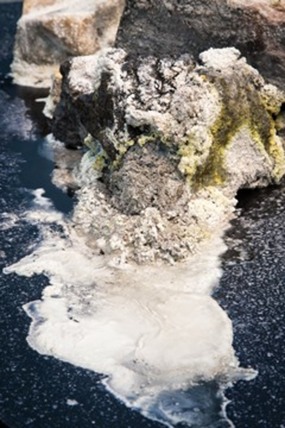 Melanie Windl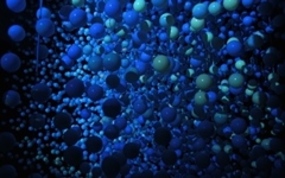 First Term
Keisuke Kimoto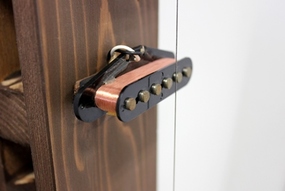 Issei Yamagata
TOKYO EXPERIMENTAL FESTIVAL (TEF) Vol.10
TOKYO EXPERIMENTAL FESTIVAL (TEF) is a festival which introduces experimental performances and exhibitions focusing on music and sound, and it marks its 10th volume this year. Over a period of about three months, festival offers a unique agenda full of TEF style performances and sound installations by energetic artists from home and abroad.
Back to TEF Vol.10 Performance Top Page
Period: Nov. 27, 2015 - Feb. 6, 2016.
Venue: TWS Hongo, Ryogoku Monten Hall
15 projects/ 24 performances

Related Event
Opening Talk / Reception
*Available only in Japanese.
Date: Nov. 22 (Sun), 2015| 15:00-16:30
(Admission free/ Booking NOT required)

Minoru Hatanaka [Senior Curator, NTT InterCommunication Center [ICC]]
Yoshitaka Mouri [Sociologist / Associate Professor, Tokyo University of the Arts]

Artist Events
Keisuke Kimoto "46 round of ghost stories"
Finished
Date: Dec. 6 (Sun), 2015| 14:00 start
(Admission free/ Booking NOT required)



Issei Yamagata "Digital Humanize"
Finished
Date: Dec. 13 (Sun), 2015| 17:00 start
(Admission free/ Booking REQUIRED )


Opening Talk / Reception
* Japanese-English interpretation available
Date: Jan. 9 (Sat), 2016| 15:00-16:30
(Admission free/ Booking NOT required)

<Guest Speaker>
Minoru Hatanaka [Senior Curator, NTT InterCommunication Center [ICC]
Yuji Numano [Musicologist / Professor, Toho Gakuen School of Music]
Yoshitaka Mouri [Sociologist / Associate Professor, Tokyo University of the Arts]

Artist Events
Melanie Windl | Workshop
Finished
"operating-generating" Understanding loudspeakers and exciters
Date: Jan. 17 (Sun), 2016| 14:00 - 16:30
Jan. 24 (Sun), 2016|14:00 - 16:30
(Admission free/ up to 8 persons)


Shun Owada | Artist Talk
Date: Feb. 6 (Sat), 2016| 14:00 start
(Admission free/ Booking NOT required)


Melanie Windl | Performance
"Puka-Puka" for 6 giant balloons and interactive programming
Date: Feb. 7 (Sun), 2016| 18:00 - 18:30
(Admission free/ Booking NOT required)