TOP >
Archives >
276 Hitomi Watanabe / 277 Nao Hayashi / 278 Yuuka Ishii
TOKAS-Emerging
276 Hitomi Watanabe / 277 Nao Hayashi / 278 Yuuka Ishii
TWS-Emerging 2017 【Part 3】
Exhibition
Information
Title
276 Hitomi Watanabe / 277 Nao Hayashi / 278 Yuuka Ishii
TWS-Emerging 2017 【Part 3】
Date

2017.9.2(Sat) - 2017.10.1(Sun)
Time

11:00 - 19:00

Admission

Free

Organize

Tokyo Metropolitan Foundation for History and Culture, Museum of Contemporary Art Tokyo, Arts Program and Residency Division

Venue

TWS Hongo

Profile
276 Hitomi Watanabe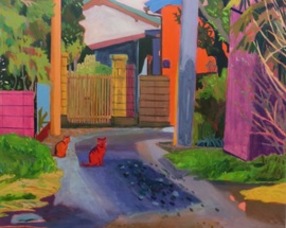 "Landscape as if it were seen - Cat in the scenery -"

Landscape as if it were seen - I find it fascinating to be in the landscape I draw; I am in the painting but it feels almost too real. This wonderful feeling is what I want to share with visitors. Here, a cat is your guide to go into the scenery and it also help you with having fun being there!

277 Nao Hayashi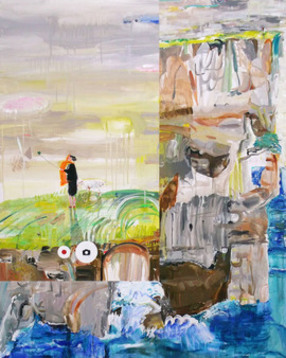 "The person looks at the person who looks at."

Of course my paintings are somehow detached from my intention by interferences of the viewers. Yet I, an immature girl, would never know whether we can understand each other or not. So, I would visualize it because I don't know. Then, I would like to taste how you see. Secrets should be kept as they are, or even these don't exist. Now, I would try to see seeing.


278 Yuuka Ishi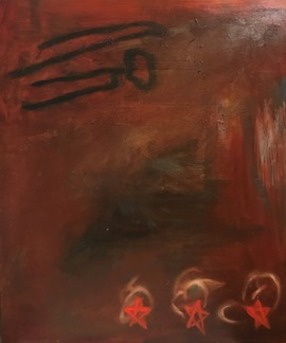 "If it is hidden, it is the Flower; if it is not hidden, it is not the Flower"

When I find harmonies by accepting accidental acts in my intentional composition of my works, I recognize totally new images arising beyond my expectation. In my artworks, though they are traditional as paintings, I aim to create these by offering Japanese esthetics and unique visual experience.

Related Event
OPENING TALK
| | |
| --- | --- |
| Date | 9/2(Sat)16:30-18:00 |
| Guest | Kazuhiro Yamamoto (Senior curator, Tochigi Prefectural Museum of Fine Art) |
Participated Creator