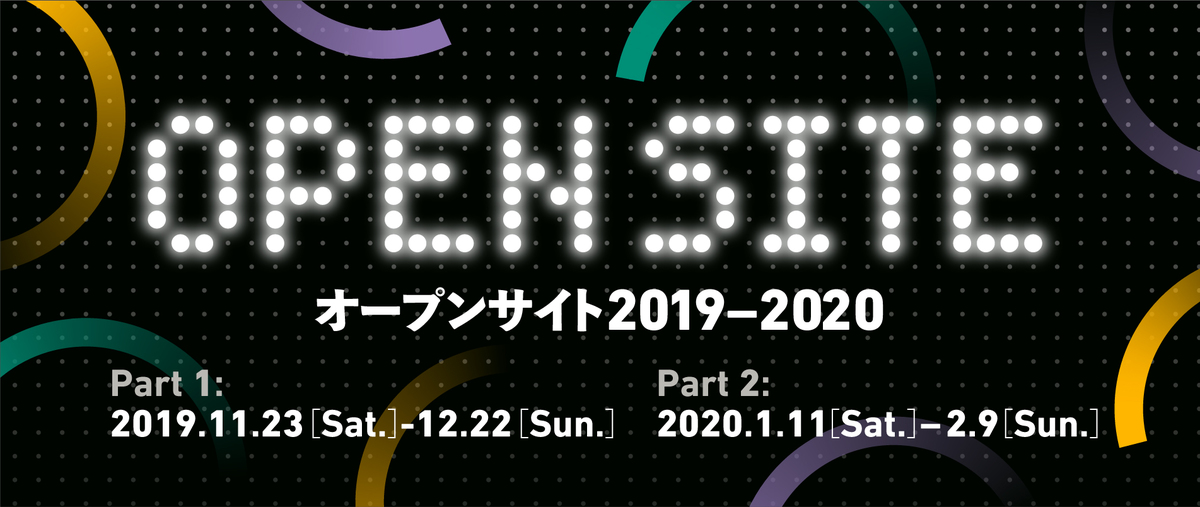 Please book your tickets for OPEN SITE 2019-2020 by Booking Form or E-mail.

①Booking Form
Please fill out the Booking Form on the each program page of TOKAS website.


②E-mail
Please send E-mail with providing your Name, Phone number, Title of the program, Date and Time of the program, Number of the tickets with a subject of "OPEN SITE booking request [title of the program]."
Please note that booking requests will be closed during 2019/12/26-2020/1/6.
E-mail: ticket2019(at)tokyoartsandspace.jp
*Please change (at) to @

*OPEN SITE Administration Office will reply a booking confirmation within three working days. Please contact us again in case you do not receive the confirmation E-mail after three days.
*Payment should be made by cash at the door.
*Booking acceptance will be closed when the seats are fully booked, or at 17:00 of the day before each performance. For the latest ticket information, please check the TOKAS website.