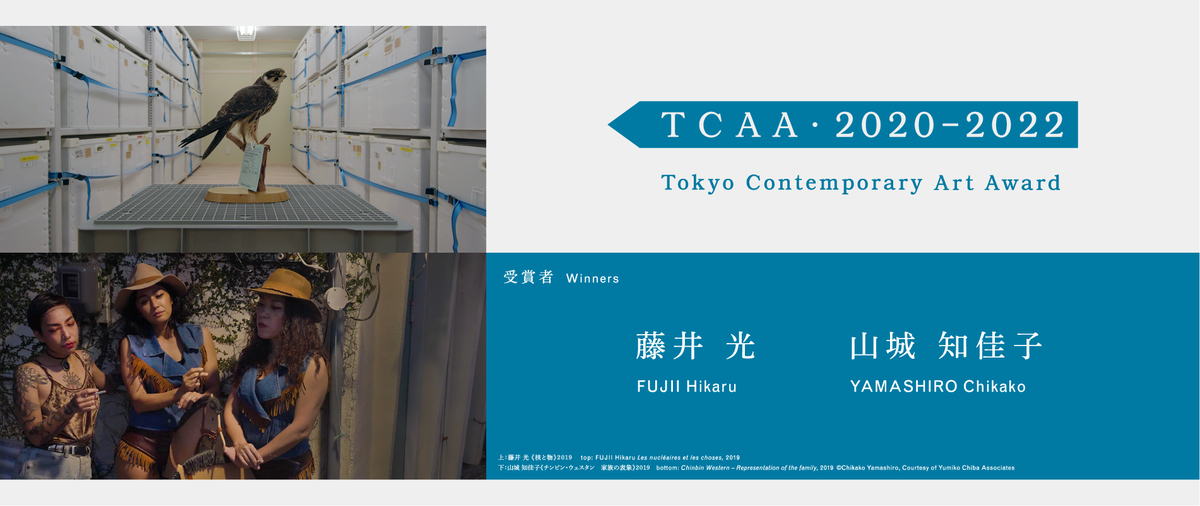 The winners have been decided upon for the Tokyo Contemporary Art Award (TCAA), for mid-career artists whose work, including work produced outside Japan, deserves global recognition. This award, established by the Tokyo Metropolitan Government and Tokyo Arts and Space is intended to encourage these artists to make new breakthroughs in their art.
Winners
FUJII Hikaru, YAMASHIRO Chikako
Award Ceremony *In accordance with the Tokyo Metropolitan Government's policy, the ceremony has been canceled due to the impact of the novel coronavirus (COVID-19).(3/27)
Please refer to the TCAA website for the detail.