Residency Program
Exchange Residency Program
(Japanese Creators sent abroad)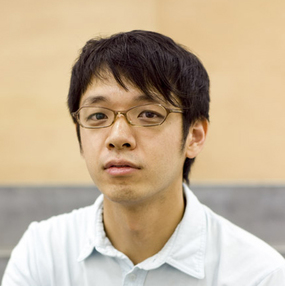 Yuki Okumura
| | |
| --- | --- |
| Participating Project | Exchange Residency Program (Japanese Creators sent abroad) |
| Activity Based | Japan |
| City | Basel |
| Period | 2012.4 - 2012.7 |
Purpose of the residency
Developing further my past practice focusing on interrelations between language and self, in the city where different cultures and languages intersect with each other. Examining how languages and cultures affect people's perspective on body, by sensing unconsciousness of the city through drawings by local kids made in my workshop, and comparing it with those of other cities. Researching the local art scene, especially how artist-run spaces function, as well as interacting with various artists and curators to develop future vision.
Plan during the residency
Conducting multiple workshops with local kids at various kindergartens and other venues, and showing resultant drawings at Anatomy Museum, the University of Basel, which holds the oldest human skeleton specimen prepared by Vesalius. As a result, unscientific anatomical drawings based on purely subjective realities will be juxtaposed with scientific anatomical models based on purely objective facts.
Moreover, exploring possibility of collaborative projects with a local ventriloquist who speaks both Swiss German and French, focusing on unusual effects that the first person speech can make toward the notion of self.