Residency Program
Exchange Residency Program
(Creators from abroad)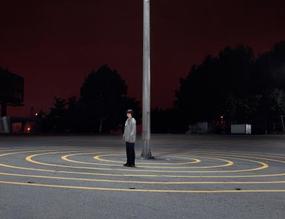 Taedong Kim
| | |
| --- | --- |
| Participating Project | Exchange Residency Program (Creators from abroad) |
| Activity Based | Korea |
| Period | 2014.9 - 2014.12 |
Purpose of the residency
I was looking for an opportunity to work in global metropolis. I have a plan to continue the "Day Break" project in each of the major city in the world at daybreak. Tokyo is an especially meaningful city. Tokyo's urbanscape is very similar to Seoul in structure. I wonder what kind of atmosphere the delicate structures of the buildings in Tokyo will emanate, and I want to experiment what kind of chemical reaction will be created by encounters with people through the frame of art, beyond the barrier of language. For me, the city is always a stage and strangers in a foreign city are attractive subjects. During the three month of stay in Tokyo, I will capture the foreign landscape of the metropolis and the images of human beings.
Plan during the residency
I will go through the process of taking photography, research activities, and collect images for 3 months in Tokyo. the first month in Tokyo, It would have the time to get to know about city. I would have the time to report the experience of the work and research for the life of the people. I would have taken the time to gather images in November. In addition to collect images of Day break series, I would take strange cityscapes of Tokyo. I will try to spend time to arrange the images collected in December . It also would have the time to visit and experience the Biennale and the Museum, Galleries during the residency period.