Residency Program
Exchange Residency Program
(Creators from abroad)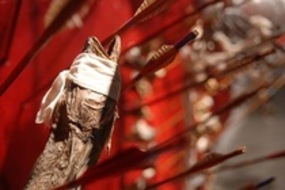 LEE Sooyoung
Participating Project
Exchange Residency Program
(Creators from abroad)
Activity Based
Korea
City
Tokyo
Period
2017.5 - 2017.7
Purpose of the residency
It was in the southern city of Korea where I heard that an old man from Japan had come to the city to find his hometown in 60 years. Dakayuki was born in the city in 1935, the colonial era. His grandmother ran a prostitution house. It was a hot summer day for young Dakayuki to hear of the emperor declaring his defeat. The boy had to be deported to Japan. Old Dakayuki said "I had to go to my unacquainted motherland, Japan. I did not want to leave my hometown. I've missed my home for all my life." I just want to see him, the marginal man who lost childhood under the WAR and between the borders.
Plan during the residency
To interview with the people who lived in the Japanese colonial era of Korea: To Summon Memories and collective Psycho-Geography. I'm going to ask them to draw their hometown in Korea. It would be a collective map only depending on their own memories and feelings. The map exists nowhere in this real world therefore may resemble to their hometown drifting between Japan and Korea. To research the soundscape, such as songs, voices and sounds of the cities during the Pacific War. To write a script of performance with what I've researched.