Residency Program
Exchange Residency Program
(Japanese Creators sent abroad)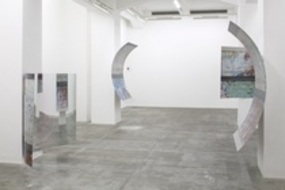 MIZUKI Rui
Participating Project
Exchange Residency Program
(Japanese Creators sent abroad)
Activity Based
Japan
City /Place stayed

Melbourne / Royal Melbourne Institute of Technology
Period
2017.8 - 2017.10
Purpose of the residency
Now Hosier Lane and around at Melbourne that have a new street culture by including not only a graffiti but also unique cafe space and performance space and more. They are used urban void mostly. By researching them and getting the idea to them, I want to make a new relationship of a space and a body and images/objects.
Plan during the residency
The first purpose of my residence would be an onsite research of street culture. Melbourne is currently renowned as graffiti, performances, cafe spaces and other activities. Seeing them as examples of a subculture, generated by residents proactively invading into empty lots of the urban space--in other words, the 'voids'--, I intend to research the uses of their spaces.
the second. The origin of "pool"--the commonly called term for skateparks--is the broad bean shaped outdoor pools found in upscale residential areas of Australia. I intend a field work on this topic researching the common grounds of bourgeoisies with pools and people of the street culture, both at an equal level.