Residency Program
Exchange Residency Program
(Japanese Creators sent abroad)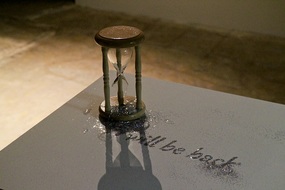 MIYAGI Futoshi
Participating Project
Exchange Residency Program
(Japanese Creators sent abroad)
Activity Based

Japan
City /Place stayed
London / University of the Arts London
Period
2017.8 - 2017.9
Purpose of the residency
Using the methodology of narrative-based "American Boyfriend" project, I will conduct research and fieldwork into the life of British novelist William Somerset Maugham, who was known to be gay and worked as a secret agent during World War I; who is said to influenced some of the writings of Ian Fleming, the author of James Bond series. Visiting locations that is related to Maugham, I will create a mysterious story of a spy who lived through the WWI or WWII as a gay. In the end, the piece will be presented as a short film.
Plan during the residency
Upon arriving in London, I will visit and film places that are linked to Maugham and appear in his novels - Whitstable, where he spent his youth; Geneva, where he stayed as a secret agent; etc. I will also visit historical sites, museums and libraries to support my research into Maugham and the effect that World War I had on his life and British society in general. I will commence work on the scenario for my film by the third week of the residency and will continue to develop the scenario and edit the film upon my return to Japan.