Residency Program
Exchange Residency Program
(Japanese Creators sent abroad)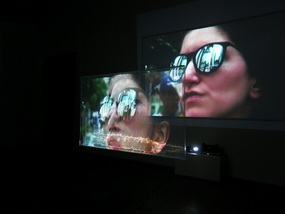 YOSHIDA Qenji
Participating Project
Exchange Residency Program
(Japanese Creators sent abroad)
Activity Based

Japan
City / Place stayed

Madrid / Matadero Madrid
Period
2017.10 - 2017.11
Purpose of the residency
My art practice often focuses on dialogues and contacts between different languages and cultures. Recently I am more interested in physical communicational expressions such as noon-verbal communication and have been exploring the linguistic and cultural contacts utilizing such expressions. When I visited Prado Museum in Madrid last year, I came across the painting named "fable" by El Greco, which juxtaposes two men and a monkey and it gave me a strong inspiration to me. The purpose of my participation is to explore to make a new art work which deals 2 different level of the un-understandables; 1 is between men who has no common language. 2 is between men and a monkey that cannot have no verbal communication by referring the Greco's painting.
Plan during the residency
- Before flying to Madrid, I'll shoot some videos which are based on the idea I got during my stay in Madrid in 2016.
- I will shoot some videos in Madrid.
- I will edit videos into art work and think of how to output it. (how to install it)
- I will complete the new art work.