Residency Program
Institutional Recommendation Program

update: 2023.6.12
Prapat JIWARANGSAN
| | |
| --- | --- |
| Participating Project | Institutional Recommendation Program |
| Activity Based | Pattaya, Thailand |
| City / Place stayed | Tokyo |
| Period | 2023.2 - 2023.3 |
Purpose of the residency
Non-Fungible Token Art (NFT Art) is an online artwork for the cryptocurrency world. This kind of artwork is becoming popular among art makers and collectors globally. In Asia, many artists in Japan have become the leading artists in NFT art. Exploring anime, manga, virtual reality, and other art forms that Japanese artists bring to the world of NFT art, this research aims to understand the artists' perspective and the process of creating artwork.
Plan during the residency
Attend many exhibitions about virtual reality and online art in Tokyo
Conduct an interview with local artists

Activities during the residency
This research's purpose is to survey the contemporary status of NFT art and virtual art in Japan. In what ways do NFT and cryptocurrency impact and change the art world and art community in the context of Japan? The research shows a strong interest in various genres of Japanese NFT arts, including anime, cartoons, virtual reality, and generative arts. The reason for choosing to do this research in Japan is that Japanese art has a strong influence on NFT art on a global scale. Whether NFT artists are in Thailand, the USA, or Brazil, they all love to create Japanese-influenced NFT artwork. Throughout the fellowship period, I conducted interviews with artists, attended many exhibitions related to my research purpose, as well as attended a workshop of international artists who visited Tokyo during that time.
Outcome of the residency
Throughout the research I stayed in one place, except for 2 days that I visited the Tama Art University in order to participate in a workshop there, run by Apichatpong Weerasethakul the famous film director and visual artist, who spoke to me for hours about his view on virtual art scene in Tokyo and elsewhere.
For the activities in Tokyo, I conducted interviews with NFT artists, the one of whom I wanted to mention specially here was Saeko Ehara who kindly elaborated ideas and pointed me the directions that I should concentrate on.
I also attended many exhibition and art events, many of them connected the online art world with the offline physical art show.
After collecting the data, I am going to give a presentation about my research at the Faculty of Communication Arts, Chulalongkorn University, Thailand, on Friday 21st of April 2023. The reason I chose to present there is because I want to end the project with a presentation for students who will be the next generation of artists.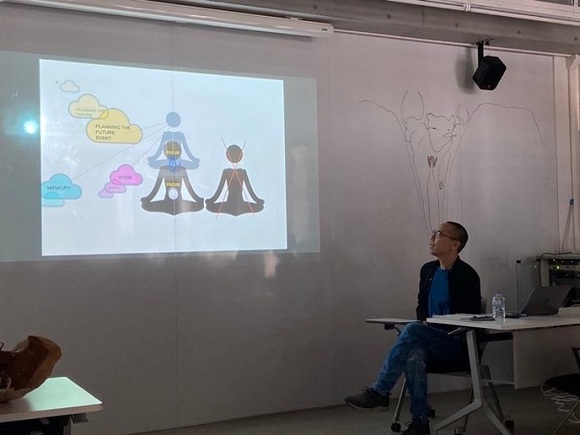 A workshop with Apichatpong Weerasethakul at Tama Art University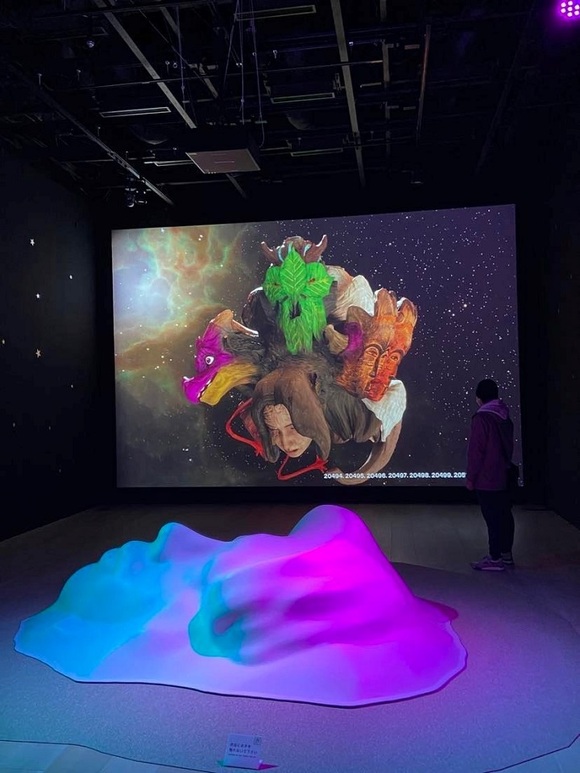 An installation at Mori Art Museum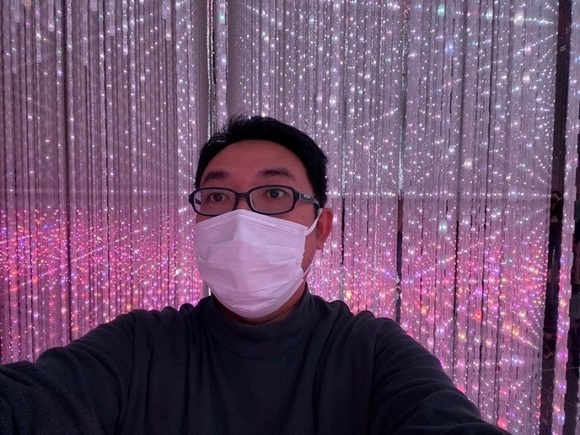 An activity at teamLab Planets Tokyo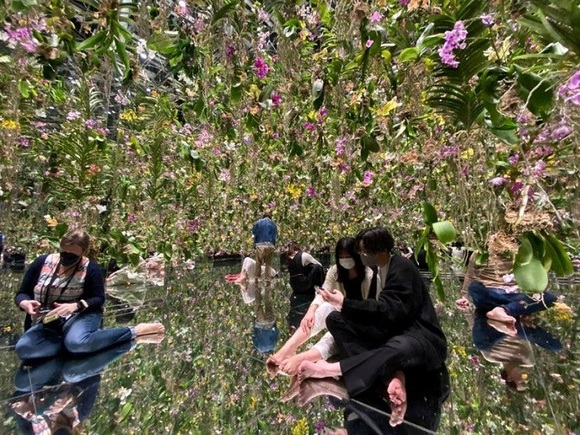 An activity at teamLab Planets Tokyo