Residency Program
Curator Residency Program

update: 2023.10.11
Ayos PURWOAJI
| | |
| --- | --- |
| Participating Project | Curator Residency Program |
| Activity Based | Jember (Indonesia) |
| City / Place stayed | Tokyo |
| Period | 2023.6 - 2023.7 |
Purpose of the residency
Through this short-term residency, I want to understand more about the forms of memory inheritance in our contemporary situation and how memories from the past can fabricate social relation in an ever-changing society. I expect this research can enrich my study of vernacular archiving practices and collective memory in a particular community.
Plan during the residency
Collecting stories from the Tokyo neighbourhood.
Carrying out interviews about heritage, inheritance and memories
Visiting contemporary monuments / community museums around Tokyo.
Meeting with Japanese artists working in the same issues.
Activities during the residency
During a one-month residency, I had the opportunity to explore various 'monuments' scattered across the Sumida and Tokyo regions. Over this period, I meticulously cataloged approximately 200 such 'monuments', although I'm certain there are still many 'monuments' not included in this list. My research endeavors are centered on the subjects of 'monuments', 'collective memory', and the intricate process of 'heritagization' as a pivotal lens for investigating the dynamics of sociopolitical change within a given society. In my brief preliminary research, I attempted to establish intricate linkages between the erection of monuments in Tokyo and the economic transformations of the 1970s and 1980s, which exerted significant influences on the urban landscape and the collective memories of its inhabitants. Furthermore, I sought to interconnect my research with the body of work created by Japanese artists that delves into the themes encompassing 'monuments' and 'memory'.
Outcome of the residency
In the course of my preliminary research, a number of initial findings have emerged that draw connections between the construction of monuments and the rapid urban development in Tokyo during the 1970s and 1980s. I am inclined to further elaborate on these promising preliminary findings, transforming them into the foundation for an extended research project in the future. This forthcoming research will aim to delve deeper into the inherent tensions between societal perceptions and the intrinsic significance of these monuments within the context of an urban landscape.
Additionally, beyond the scope of this research, I have fostered new professional networks that I believe will be highly valuable for my future curatorial work.
I received lots of feedback and ideas from various people during my research. I also had the opportunity to forge new relationships and connections with artists, curators, academics, writers, students, and community members throughout my residency.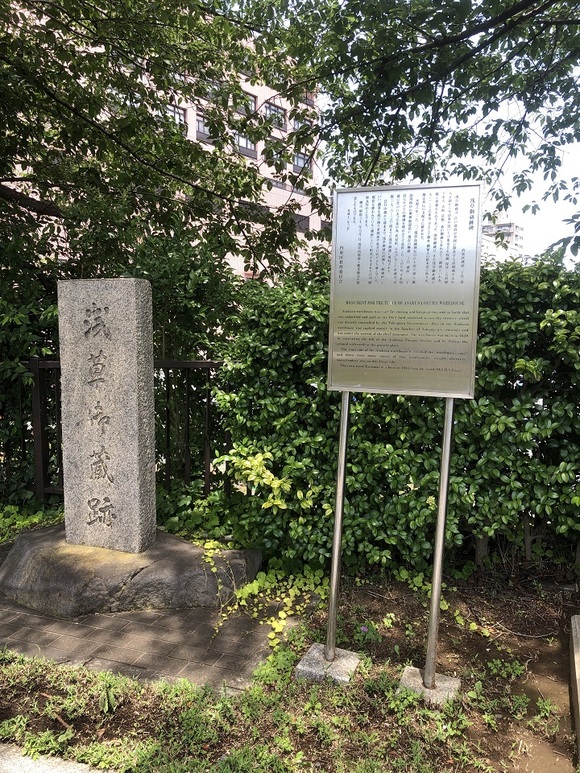 Monument for the Trace of Asakura Okura Warehouse near Sumida River. Why is a former rice warehouse worth remembering today?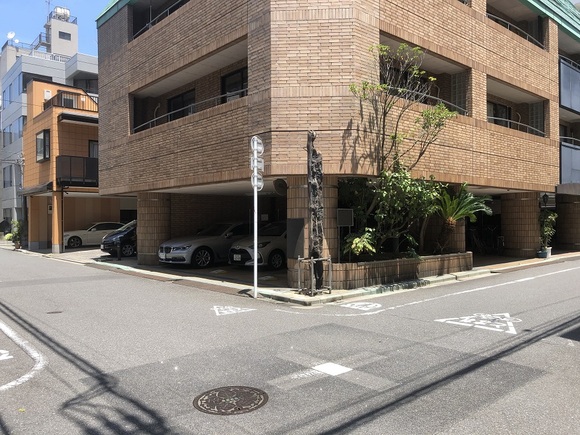 The War-Damaged Utility Pole Monument that stands on a small street corner in Taito. This monument was my starting point to explore other monuments in Tokyo.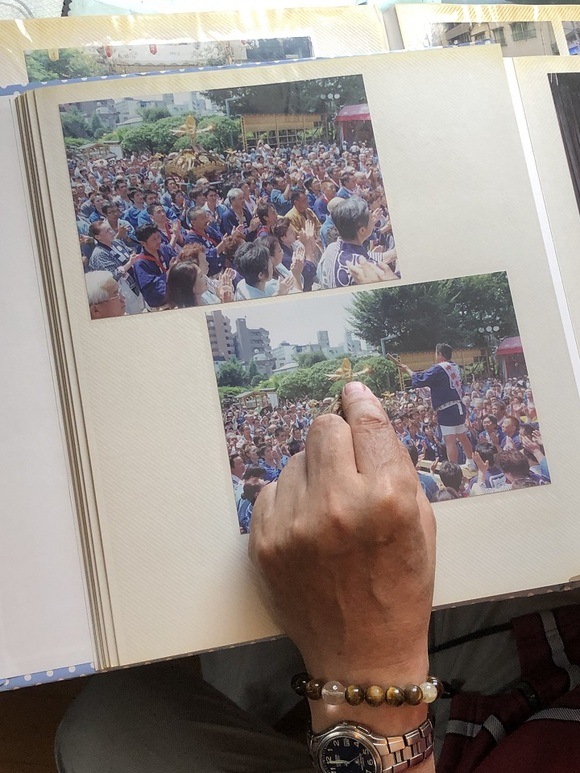 Vice leader in the Sumida community, showed a photo of a matsuri celebration in his neighborhood. Celebrations and activities are able to evoke or store collective memories in a community.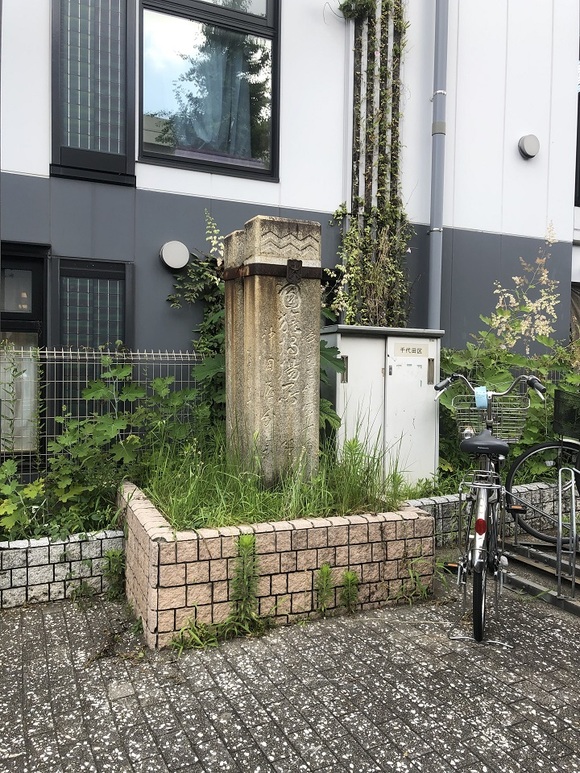 A monument left untouched around Iwamotocho Station.