Profile
Graduated with Master in Dance, Université du Québec à Montréal (UQAM) in 2019.


Recent 5 main activities (personal exhibitions, group exhibitions, concerts)
"Èbe", co-creation presented at Parcours Danse (Montreal), 2019
"Nous (ne) sommes (pas) tous des gigueurs", group piece, presented at Théâtre aux Écuries (Montreal), 2019
"Èbe", co-creation, presented on tour in Montreal's Maison de la Culture, 2019
"Èbe", co-creation presented during Montreal New Music Festival at Société des Arts Technologiques (Montreal), 2018
"Le frottement du monde", co-creation presented at Studio 303 (Montreal) 2018

Other activities (including awards received) are
"Dance Roads" international tour, 2014
Cirque du Soleil award for the "Best original creation" for the piece "4kg" festival FRINGE Ste-Ambroise, 2012
Bachelor in Intermedia Cyberarts, Concordia University, (Montreal, Canada) 2009

Born in 1982, Sarah Bronsard first started a career as a painter, then graduated in Intermedia Cyberarts at Concordia University (Montreal, Canada), before engaging in the dance field and writing a master's thesis around issues of intercorporeity between dance and music at Université du Québec à Montréal (Montreal, Canada) in 2019.

About works / performance
Sarah's artistic practice has crossed many mediums in order to explore the micro and macro phenomena that influence our lives, beyond everyday perception. After working in hyper-realistic painting, glasswork and digital arts, among other mediums, the dance field became her fertile ground to explore the human condition through body's limits and wisdom. Her choreographic work seeks to make the invisible perceptible and explores the paradox of being both an individual and the sum of infinite processes fueled by their own will. Inhabited by a sense of wonder at the cycles of decomposition and regeneration of life, movement is her pathway to understand these transformations.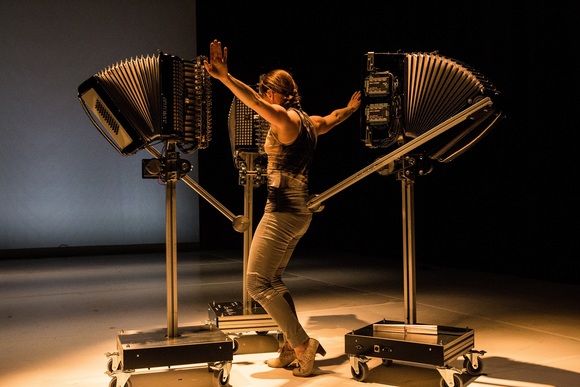 Èbe, Co-creation with Patrick Saint-Denis, 2018, © On the photo: Sarah Bronsard Photo by Frederic Chais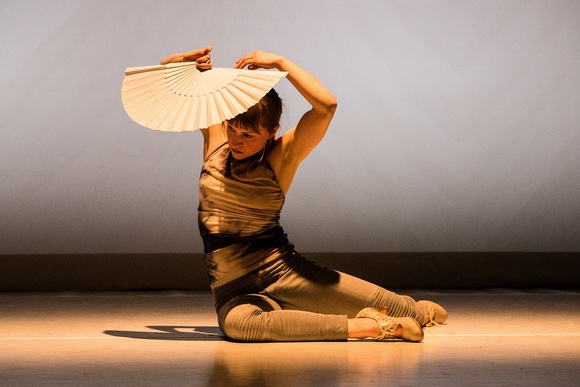 Èbe, Co-creation with Patrick Saint-Denis, 2018, © On the photo: Sarah Bronsard Photo by Frederic Chais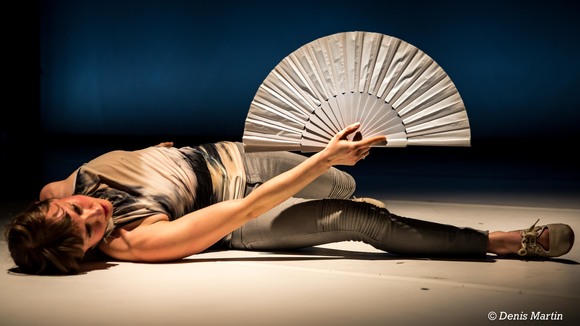 Èbe, Co-creation with Patrick Saint-Denis, 2018, © On the photo: Sarah Bronsard Photo by Denis Martin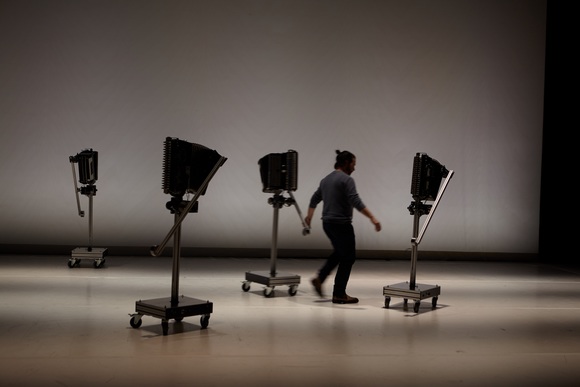 Èbe, Co-creation with Patrick Saint-Denis, 2018, © On the photo: Patrick Saint-Denis Photo by Calope
Èbe, Co-creation with Patrick Saint-Denis, 2018, © On the photo: Sarah Bronsard and Patrick Saint-Denis Photo by Frederic Chais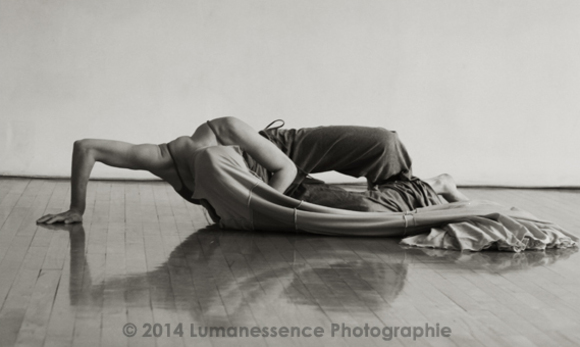 Ce qui émerge après (4kg), 2014, © On the photo: Sarah Bronsard Photo by: Luma R. Brieuc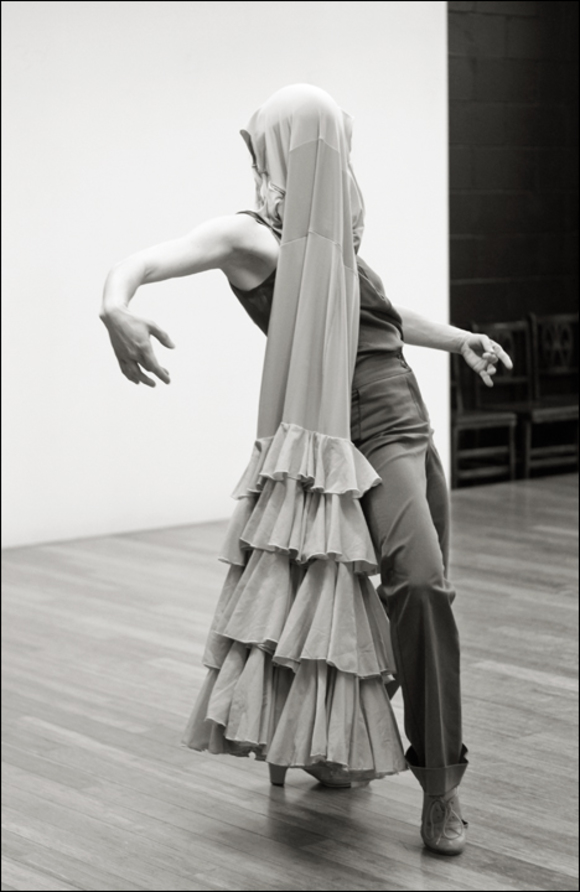 Ce qui émerge après (4kg), 2014, © On the photo: Sarah Bronsard Photo by: Luma R. Brieuc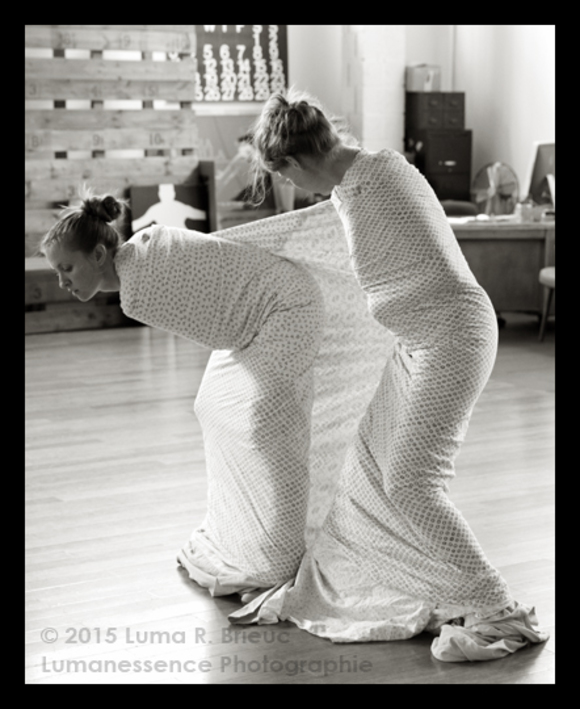 En attendant le pick-up, Co-creation with Nancy Gloutnez, 2015, © On the photo: Sarah Bronsard and Nancy Gloutnez Photo by: Luma R. Brieuc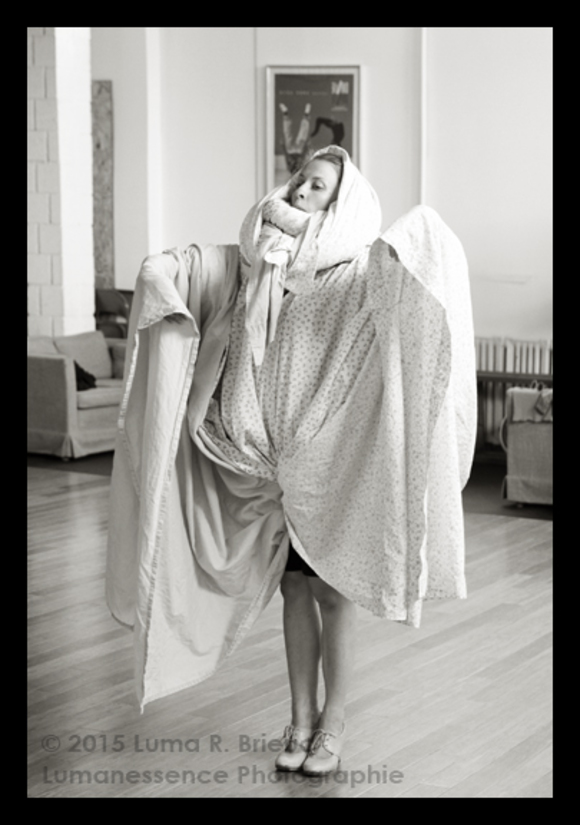 En attendant le pick-up, Co-creation with Nancy Gloutnez, 2015, © On the photo: Sarah Bronsard Photo by: Luma R. Brieuc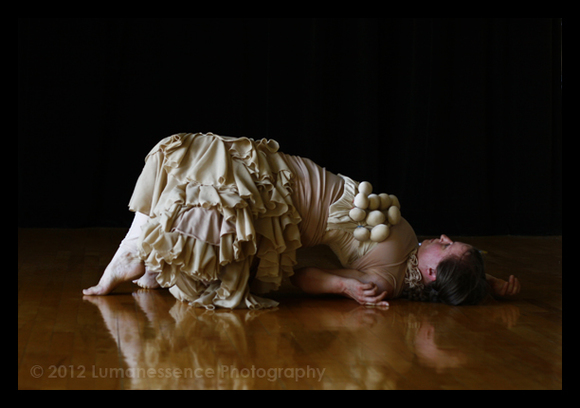 4kg, 2012, © On the photo: Sarah Bronsard Photo by: Luma R.Brieuc