Profile
Graduated from Academy of Fine Arts Vienna, graduated in 2010

Recent 5 main activities (personal exhibitions, group exhibitions, concerts)
"Cabin Essence", solo, Kunstraum Lakeside, Klagenfurt, 2019
"Neorealismo", solo, Gabriele Senn Galerie, Vienna, 2017
"Folklore", group, Museum der Moderne Salzburg, Salzburg, 2017
"HAWSER/HOFER", solo with Eloise Hawser, mumok, Vienna, 2016
"Los Angeles", group, MAK Center for Art and Architecture, Los Angeles, 2016

Other details of your activities including awards received.
MAK Schindler Artists-and-Architects-in-Residence Program Los Angeles, MAK Los Angeles/ Vienna (2016)
Artist-in-Residence Program Istanbul, Austrian Federal Chancellery for Art & Culture (2014)
Kardinal König Art Award (winner), Kardinal König Art Fund, Austria (2013)

In my work I reflect on the idea of the 'creative act' as framed by its surrounding cultural or natural landscape. A constellation which I seek to explore – in photography, installations, writing, and collaborative performative projects – as both empowering and exploitative force in relation to social and individual self-conceptions.

About works / performance
I am interested in 'creative acts' – some of which I record, re-contextualize, or re-enact in order to understand their motivations. They may be led by an individualistic impulse, or by an interest in the perpetuation of cultural traditions, again bending or updating them. For the past years, this interest merged with a biographical motive. My grandparents ran, from ca. 1950–2000, a knitting factory and business located in the Salzburg Alps, specialized in 'Austrian-style' boiled wool jackets, so-called 'HOFER Jackets'. These were distributed worldwide, Japan being their biggest outlet. Personal recounts, physical leftovers, and artistic research on regional knowhow and global markets serve as means in an attempt to retell and update a story of Austrian folklore.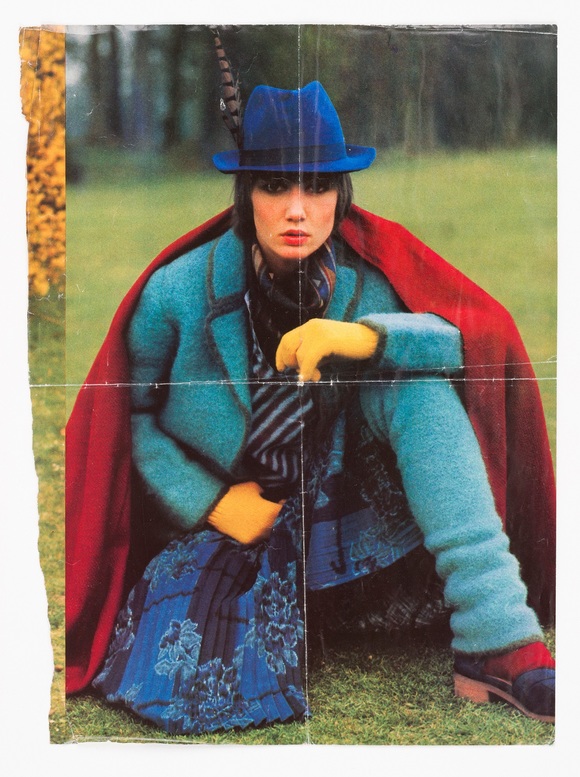 Vogue '76 (HOFER x KENZO), 1976/2016, digitized magazine clipping
photography: Mike Reinhardt for Vogue Paris; re-photography: Lena Deinhardstein for Kathi Hofer and mumok Vienna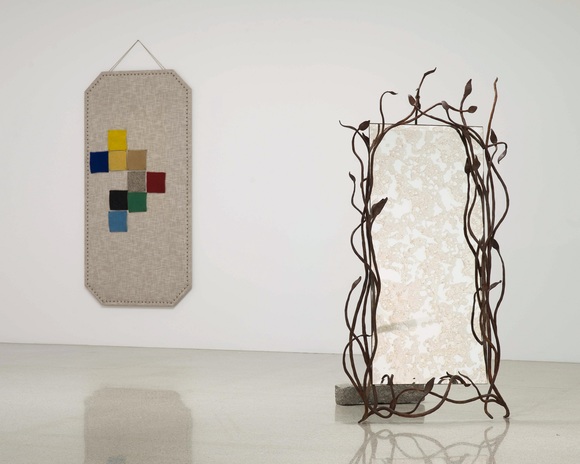 HOFER, 2016, mixed media installation, exhibition view, mumok Vienna photo: Hannes Böck, mumok .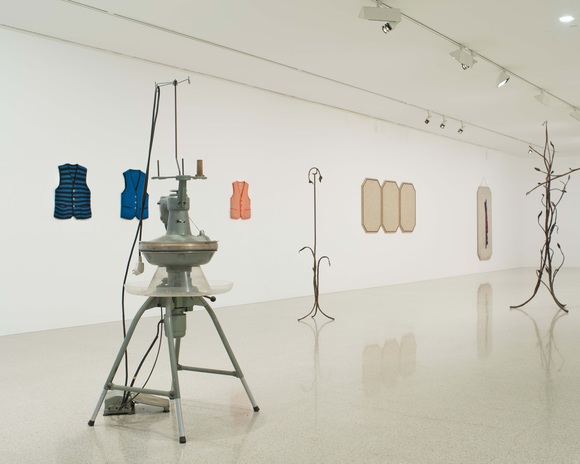 HOFER, 2016, mixed media installation, exhibition view, mumok Vienna photo: Hannes Böck, mumok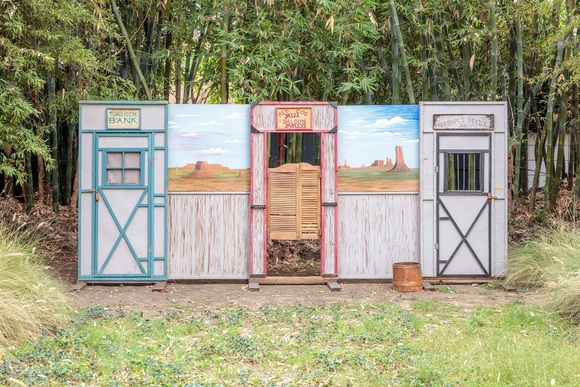 Town and Country, 2016, mixed media installation at the Schindler House, West Hollywood
photo: Joshua White, MAK Center for Art and Architecture, Los Angeles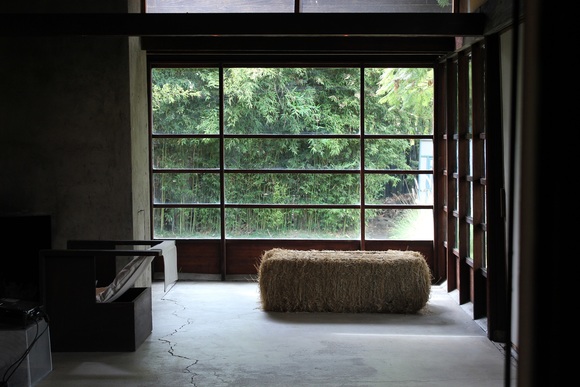 Town and Country, 2016, mixed media installation at the Schindler House, West Hollywood
photo: Kathi Hofer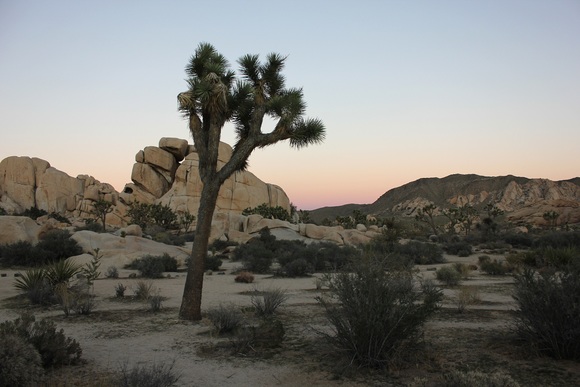 Terrain (East), 2018/19, photography Courtesy: Kathi Hofer and Gabriele Senn Galerie