Profile
Graduated from Sukhothai University, Bachelor of Communication Arts in 2006.

Recent 5 main activities (personal exhibitions, group exhibitions, concerts)
Strata PhotoBangkok Pop-Up Exhibition, group, River City, Bangkok, Thailand, 2019
Kaohsiung Photo 2018, group, The Pier2 Art Center, Kaohsiung, Taiwan, 2018
A la rencontre de l'autre, group, VU Photo, Quebec, Canada, 2016
LOOK KHUN NOO:BF4L, solo, Alliance Franciase Bangkok, Bangkok, Thailand, 2015
OTAKU, solo, Number1 gallery, Bangkok, Thailand, 2011

Other activities (including awards received) are
The Pier2 Artist In Residency 2018, The Pier2 Art Center, Kaohsiung, Taiwan, 2018
Quebec-Bangkok Artists Exchange Program, VU Photo, Canada, 2016
Phantasmagoria Supported Residency, Bogong Centre of Sound Culture, Australia, 2016

Born in the Buddhist country Thailand. Charinthorn is photography based visual artist who drawn interest in gender inequality, religious, social and political issues. To her, it's all about reflecting on the other side of the social truth and to make visible to what is over looked in our world.

About works / performance
Buddhists throughout the world are taught according to mythological concepts that "women" is impurity and incapable of awakening without first being reborn as men.
With negative teaching towards women, the Theravada Buddhist in Thailand have completely misplaced its order of fully ordained nuns and tradition of female exclusion from sacred site and spiritual pilgrimage path in Ominesan in Nara Prefecture still live on.
As the teachings of Buddha were written long after his dismiss and became different in different cultures. The artwork attempt to bring back the positive attitudes towards women in the Buddhist teaching that lost through patriarchy history, to shed light on the mythology believing that set women apart from the spiritual freedom in Buddhist religious.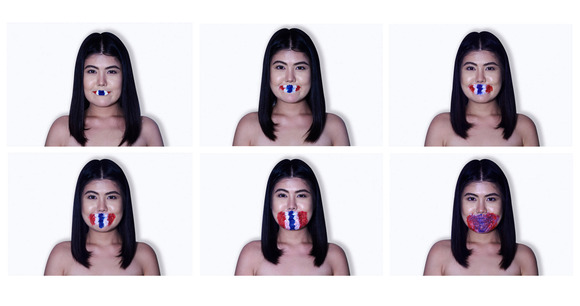 I Love Thailand 100 Times, Timelapse photography number 2, 10, 41, 64, 82, 99, size variation, 2019,
© Strata PhotoBangkok Pop-Up Exhibition, Thailand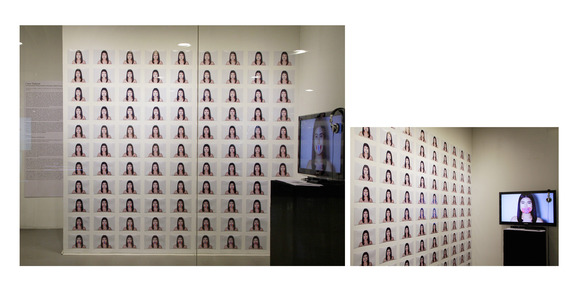 I Love Thailand 100 Times, 99 Timelapse Photographs installation with video, size variation, 2019,
© Strata PhotoBangkok Pop-Up Exhibition, Thailand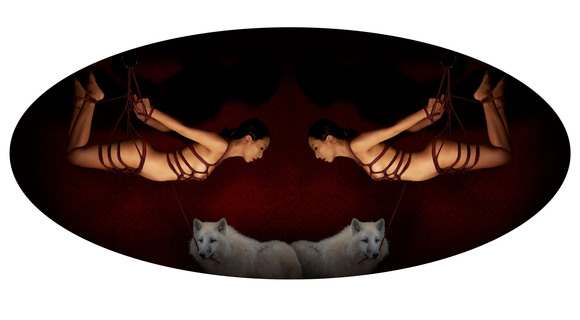 Narcissism, Gliclee print in circle wood frame, 150x80 cm, 2018, PhotoBangkok2018, © Bangkok Art And Cultural Center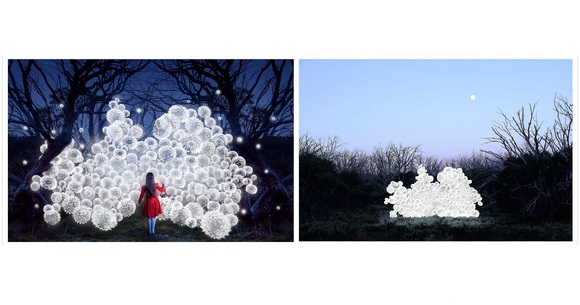 Mardy and Dandelion Monster of Bogong, Gliclee print and installation view with lighting in Bogong mountain, 2018, © Phantasmagoria Support Residency Program, Australia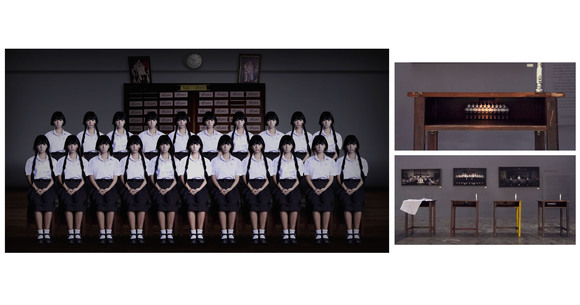 LOOK KHUN NOO:BF4L, Gliclee print and miniature photography install under school table with flash light, © Alliance Franciase Bangkok, Thailand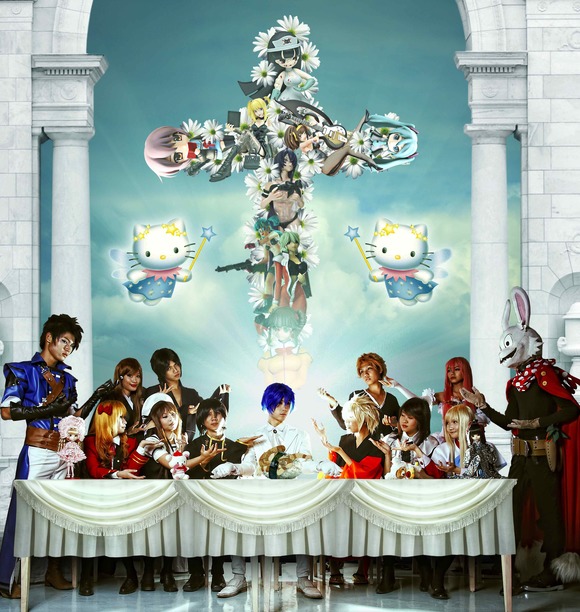 OTAKU, The last supper, Gliclee print, 150x150 cm, 2011, © Number1 Gallery, Bangkok Thailand