Open Studio
Residence
Information
| | |
| --- | --- |
| Title | OPEN STUDIO 2009_04 |
| Date | 2009.7.18(Sat) |
| Time | 14:00 - 18:00 |
| Admission | Free |
| Organize | Tokyo Metropolitan Foundation for History and Culture, Tokyo Wonder Site |
| Venue | TWS Aoyama:Creator-in-Residence |
| Artist | Duong Cam Hoang / Hanako Murakami / Isa Lorenzo / Sam-An Peau / Sophon Phe / Takayuki Yamamoto / Yu Kuwabara and others. |
TWS Aoyama:Creator-in-Residence has started monthly public program titled "OPEN STUDIO" focusing on the process of productions. In their studios, the residents will communicate and exchange the ideas about their works with the audience.
The creators from all over the world will introduce their works in progress to the public. On the occasion of OPEN STUDIO, TWS offers a series of talks by the guests who are specialists in various fields working both locally and internationally.
We will provide opportunities to discuss with creators and guest speakers. We look forward to your attendance!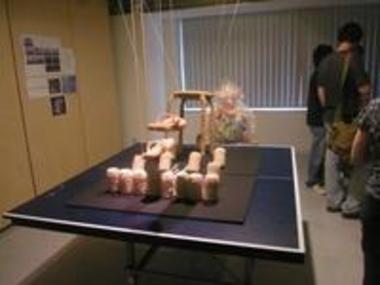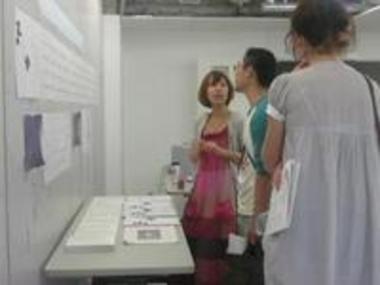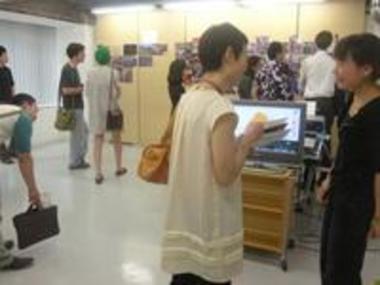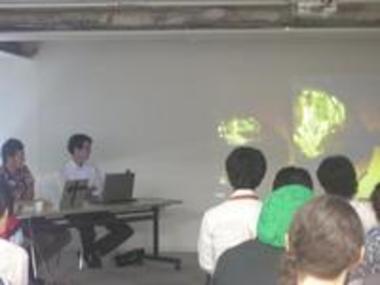 Schedule
14:00 - 15:00 OPEN STUDIO
15:00 - 16:30 Guest talk : 'Art Now from East Asia'
*Speaker:
Eden Corkill(Staff Writer, Arts, Entertainment and Features Section, The Japan Times)
Mitsunori Sakano(Visual Artist)
16:30 - 18:00 OPEN STUDIO

*Schedule and participating creators are subject to change.

Guest profile
Edan Corkill
Born 1974. Australian. Came to Japan in 1997 after graduating with a BA (Japanese Studies) from Sydney University. After working for the "Nagasawa Art Park Artist-in-Residence Program," the Mori Art Museum Project Office and the Mori Art Museum, joined English-language newspaper "The Japan Times" in 2007. Currently works as a staff writer in the newspaper's Arts, Entertainment and Features Section, writing about art, culture, cultural policy and much more. Has also edited the Japanese Art Scene Monitor, a bi-monthly email magazine published by the Australian Embassy since 2000.


Mitsunori Sakano
1977 Born in Ishikawa. Lives and works in Tokyo.
1977 Born in Ishikawa. Lives and works in Tokyo. Graduated from the University of East London's Fine Arts course.
After an internship program as a 16mm experimental films editor at 'LUX', a company that promotes artists' experimental visual work, and a stint at a Japan-based film production unit, he started focusing on independent visual art project in 2006. His visual style can often be seen as collaborative work between him and other individuals, organizations or public.
His notable exhibitions include his first solo exhibition "BEEP DEEP BEEP" at project space KANDADA in Tokyo (2007), "Himi click video art festival", in Toyama, Japan (2006),"Zerodate Art project" in Akita Japan(2008),"The Third Way" at Kanazawa Artport in Ishikawa Japan(2008) and "intrude: Art & Life 366" at Zendai Museum of Modern Art in Shanghai.


Participating Creator
Duong Cam HOANG
KUWABARA Yu
Isa LORENZO
MURAKAMI Hanako
Sam-An PEAU
Sophon PHE
YAMAMOTO Takayuki