TOP >
Archives >
International Ensemble Mordern Academy with Tokyo Wonder Site Vol.3
Other Program
International Ensemble Mordern Academy with Tokyo Wonder Site Vol.3
On Site Lab
Information
| | |
| --- | --- |
| Title | International Ensemble Mordern Academy with Tokyo Wonder Site Vol.3 |
| Date | 2010.3.21(Sun) - 2010.3.28(Sun) |
| Admission | It depends the programs. |
| Organize | Tokyo Metropolitan Foundation for History and Culture, Tokyo Wonder Site |
| Co-organize | Goethe-Institut Japan |
| Venue | TWS Aoyama:Creator-in-Residence / TWS Shibuya / Tokyo Women's Plaza |
| Artist | Ensemble Mordern |
The Ensemble Modern (EM) is one of the world's leading ensembles of New Music. International Ensemble Modern Academy (IEMA) was founded in Frankfurt am Main in 2003 for the purpose of providing a place which enables emerging artists, experienced artists and scholars to communicate discuss and experiment. The IEMA offers diverse educational programs in which the participants have the opportunity to learn the interpretation and criticism of music pieces or playing skills from the members of the Ensemble Modern.
International Ensemble Modern Academy (IEMA) was founded in Frankfurt am Main by Ensemble Modern which is one of the world's leading ensembles of New Music. Tokyo Wonder Site will host the third IEMA program in March 2010. In this time, to seek wider range musical expressions, such as cross-genre collaboration, we invited distinguished composers, Mr. Toshi Ichiyanagi and Mr. Pascal Dusapin. We are looking forward to hearing from you.
Contents
Courses
Instrument Course (Woodwind, String, Piano, Percission)
Composition Course
Conductor Course
Production Course
Tutors
4 members of the Ensemble Modern from the following fields:
Woodwind Instruments / String Instruments / Piano / Percission - Dietmar Wiesner (flute) 
- Hermann Kretzschmar (piano) 
- Jagdish Mistry (violin) 
- Ogawa rumi (percussion) 
Conductor: Stefan Asbury
Guest Composers: Pascal Disapin, Toshi Ichiyanagi
Program
Individual or group lessons, Lecture, Symposium, Workshop,
Presentations by tutors and composers.
* All lesson, lecture, symposium, are open to public.
* Admission: Auditing fee / 1,000 yen (One day) Concert fee / Free (27th and 28th only)
Schedule
[Lesson]
*Please download the following file.
Schedule on March 27 (Sat.) >>
schedule_March 27.pdf
*Schedule is subject to change.
[Lecture]
*Schedule has changed.
VOL.1  March 23 (Tue.) 19:30-21:00
"International Ensemble Modern Academy" (Guest: Ensemble Modern)
VOL.2  March 24 (Wed.) 19:30-21:00
Presentation by Toshi Ichiyanagi
VOL.3  March 25 (Thu.) 19:30-21:00
Presentation by Pascal Dusapin
VOL.4  March 26 (Fri.) 19:30-21:00
"Eastern Aesthetics, its newness in now" (Guest: Ensemble Modern and others)
VOL.5  March 27 (Sat.) 20:00-21:30
"Thinking about a new program of music education; in case of practices at school by Ensemble Modern" (Guest: Ensemble Modern and others)
[Concert]
March 27 (Sat.)17:00 Start(16:30 Door Open)
Concerts by TWS resident artists 
Venue: Tokyo Women's Plaza
Planning / Performance: Yu Kuwabara, Matt Rogers & Bettina Berger, and others
March 28 (Sun.)13:30 Start(13:00 Door Open) 
Concerts by IEMA participants
Venue: Tokyo Women's PlazaProgram (subject to change):
Pascal Dusapin≪Trio Rombach≫, Toshi Ichiyanagi≪Prana≫, P.Boulez≪Dérive≫, Isang Yun≪Pezzo Fantasioso≫、and others
Tutors' Profile
Ensemble Modern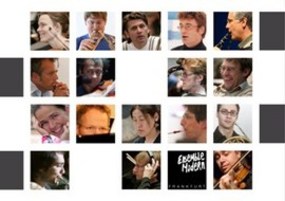 Founded in 1980 and situated in Frankfurt am Main since 1985, the Ensemble Modern (EM) is one of the world's leading ensembles of New Music. Currently, the EM is comprised of 18 soloists from Argentina, Bulgaria, Germany, India, Israel, Japan, Poland, and Switzerland, all of whom provide the ensemble with its rich cultural background.
The Ensemble Modern is famous for its special working and organisational form, which is unlike any other in the world. All the members are responsible for jointly selecting and dealing with projects, co-productions and financial matters. Its unique and distinctive programme consists of music theatre, dance and video projects, chamber music, ensemble and orchestral concerts.
In past years, the Ensemble Modern has gone on tour to Russia, South America, Japan, Australia, India, Korea, Taiwan, and the United States. It regularly performs at renowned festivals and outstanding venues, such as the Lincoln Center Festival in New York, Festival d'Automne à Paris, Holland Festival in Amsterdam, Lucerne Festival, Klangspuren in Schwaz, Salzburg Festival, MaerzMusik / Berliner Festspiele, Alte Oper Frankfurt, Oper Frankfurt, Kölner Philharmonie, Konzerthaus Berlin and Philharmonie Essen and the Festspielhaus Baden-Baden.
The Ensemble Modern gives approximately 100 concerts each year. The ensemble strives to achieve the highest degree of authenticity by working closely with the composers themselves. The musicians rehearse an average of 70 new works every year, 20 of which are world premieres.
In 2003, the German Federal Cultural Foundation nominated the Ensemble Modern as one of Germany's »beacons« of contemporary culture. With this honor, the Ensemble Modern receives a funding package from the German Federal Cultural Foundation to support three important pillars of the Ensemble Modern - the Ensemble Modern Orchestra, the International Ensemble Modern Academy and eminent projects of Ensemble Modern.
The Ensemble Modern is funded by the German Federal Cultural Foundation, the City of Frankfurt, the German Ensemble Academy Assoc., the state of Hesse, the GEMA Foundation and the GVL.
hr2-kultur - cultural affairs partner of the Ensemble Modern.
Stefan Asbury (Conductor)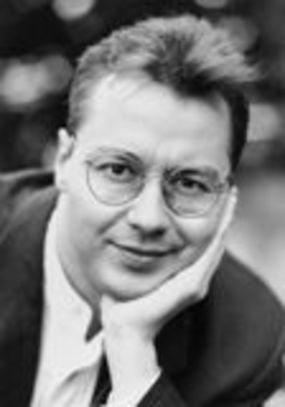 A regular guest with many of the leading orchestrasworldwide, Stefan Asbury is renowned for his innovativeprogramming and passionate advocacy of new music. Aside from his ongoing relationships with the Basel Sinfonietta, Ensemble Contrechamps and the Tapiola Sinfonietta (of which he has been Artist in Association since the 2007/08 season) recent seasons have seen him perform amongst with the Royal Concertgebouw Orchestra, the Sinfonieorchester
des Bayerischen Rundfunks, the London and Seattle Symphony Orchestras, the Dresden Philharmonic Orchestra and the Orchestra of St Luke's. In the 2009/10 season guest engagements include the Los Angeles Philharmonic, the NDR Sinfonieorchester, the Seoul Philharmonic Orchestra and the Munich Biennale.
He has served on the faculty of the Tanglewood Music Center since 1995 and was Associate Director of New Music Activities from 1999 to 2005: he currently holds the Sana H. Sabbagh master teacher chair on the Conducting Faculty. He also held the post of Music Director of the Remix Ensemble Casa da Musica Porto from 2001-2005, working with them to commission new works and programming an innovative mix of jazz, film and music theatre.
In past seasons, Stefan has enjoyed collaborations with orchestras such as WDR Sinfonieorchester, HR Sinfonieorchester (Frankfurt), RAI Turin, SWR Sinfonieorchester Baden-Baden und Freiburg, and ORF Radiosinfonie-orchester Wien, and is a regular guest conductor at festivals such as Automne en Normandie, Wien Modern and Wiener Festwochen, the Salzburger Festspiele and La Biennale di Venezia. In the opera world, Stefan conducted John Adams' A Flowering Tree for the 2009 Perth International Arts Festival while other recent opera productions have included Wolfgang Rihm's Jakob Lenz for the 2008 Wiener Festwochen, a concert version of Britten's Owen Wingrave with Tapiola Sinfonietta, the world premiere of Van Vlijmen's Thyeste with Théâtre Royal de La Monnaie and the Nationale Reisopera, and Staud's Berenice at Munich Biennale. He will conduct A Midsummer Night's Dream in Karlsruhe in December 2010.
Stefan Asbury has particularly strong relationships with many composers including Steve Reich, Wolfgang Rihm, Rebecca Saunders, Unsuk Chin and Mark Anthony Turnage, and collaborates regularly with Ensemble Modern, Klangforum Wien, Musikfabrik and London Sinfonietta. Last season Stefan continued his collaboration with the Mark Morris Dance Group in a production of Prokofiev's Romeo and Juliet. Performances took place at Lincoln Center and at the Barbican amongst other venues.
Stefan Asbury has released a recording of works by Unsuk Chin with Ensemble intercontemporain on Deutsche Grammophon. His CD of music by Jonathan Harvey with the Ensemble intercontemporain was awarded a 'Monde de la Musique CHOC' award and his Grisey complete 'Espaces Acoustiques' cycle with WDR Koln won the German music critics award. His discography also includes music by Isang Yun with Deutsches Sinfonieorchester Berlin, works by Elliott Carter with Ensemble Sospeso, as well as portrait discs of Philip Cashian with the Birmingham Contemporary Music Group and Rebecca Saunders with musikFabrik.

Pascal Dusapin (Guest Composer)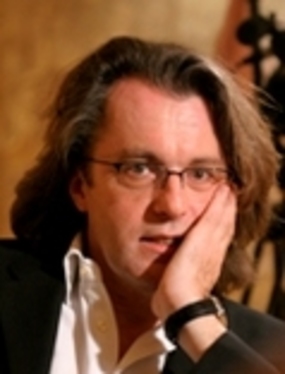 Born in 1955 in Nancy (France), Pascal Dusapin studied Plastic Arts and Sciences, Arts and Aesthetic at the Paris-Sorbonne University, participated in seminars given by Iannis Xenakis between 1974 and 1978, and was a scholar at the Villa Medici in Roma (1981-83). He has been conferred many honours since the beginning of his career, lastly by being nominated professor at the College de France to hold the artistic creation chair for 2006/2007 and by being awarded, together with Zubin Mehta the 2007 Dan David Prize.
He has composed many pieces for soloists, chamber music (7 quartets, the 6th and 7th will be premiered in 2010 by Arditti Quartet who also recorded the 5 first ones with Aeon Records in 2009), ensemble and orchestra (a cycle of seven solos for orchestra to be released on CD in 2010). There are also 6 operas: Roméo et Juliette - To be sung - Perelà, uomo di Fumo Faustus, The Last Night - Passion. Editions Salabert France (a unit of Universal Music Publishing Classical) publishes the works of Pascal Dusapin.
Toshi Ichiyanagi (Guest Composer)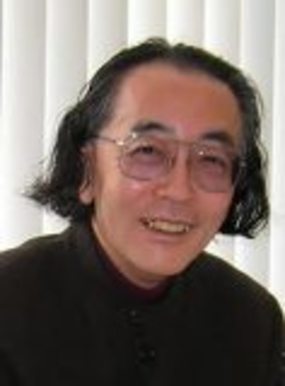 Born in Kobe, Japan on February 4, 1933. He studied composition under Kishio Hirano, Tomojiro Ikenouchi, and John Cage. He studied piano under Chieko Hara and Beveridge Webster. He took first place in the composition division of the 18th (1949) and 20th (1951) Mainichi Music Competition (presently the Music Competition of Japan). While studying at the Julliard School of Music in New York from 1954 to 1957, he was awarded the Elizabeth A. Coolidge Prize (1955), the Serge Koussevizky Prize (1956), and the Alexander Gretchaninov Prize (1957). Invited by the Festival of Institute of Twentieth Century Music he returned to Japan in 1961 and held concerts and introductions both to his own music and the new music of Japan, Europe and the United States, stimulating activity in a variety of fields. From 1966 to 67, engaged by the Rockefeller Foundation, he returned to the U.S. and held recitals of his works all over the country. In 1976 he was engaged by Deutscher Akademischer Austausch Dienst (DAAD) as Composer-in-Residence for the city of Berlin, where he resided for six months. At music festivals all over Europe he held concerts to introduce his own works or the works of other Japanese composers. He visited Europe repeatedly after that, receiving commissions from the European Pro Musica Nova Festival (1976), Metamusik Festival (1978), Cologne Festival of Contemporary Music (1978, 1981), Holland Festival (1979), Berliner Festwochen (1981), etc. In 1981 he received the 30th Otaka Prize for Piano Concert No.1 "Reminiscence of Spaces." In 1984 he was awarded Grand Prix of the Nakajima Prize for his activities as a composer, performer and producer, and his second Otaka Prize, this time for Violin Concerto "Circulating Scenery." This violin concert was given its American premiere at Carnegie Hall in New York in February of the same year. In June 1984, his numerous works were performed at Seibu Theatre as Theme Composer for the contemporary music festival "Music Today." Also in June as part of the Japan France Culture Summit, with Toru Takemitsu he held a concert of orchestral works at the Champs Elysees Theatre in Paris at the request of L'orchestre National de France. In May 1985, he was awarded L'ordre des Arts et des Letters of the French Republic. In November 1988, at his portrait concert "Profile of Composer '88 ―― Toshi Ichiyanagi," organized by the Suntory Music Foundation, he presented his Symphony "Berlin Renshi," commissioned by the Foundation. At the concert, he received the January 1989 30th Mainich Newspaper Art Prize. In 1989 he received the Kyoto Music Grand Prize for his activities thus far, and his 3rd Otaka Prize, for Piano Concerto No.2 "Winter Portrait." In the Following year, 1990, he received his 4th Otaka Prize, for Symphony "Berlin Renshi." From the '80s to the '90s, he continuously presented large-scale works, commissioned by the National Theatre of Japan, for gagaku, reigaku, shomyo and Japnese dance, such as Ôgenraku, Clouds Shore, Wind Roots and Reigaku Symphony "The Shadows Appearing through Darkness. " In September 1989, he premiered Reigaku Symphony No.2 "Jitsugetsu Byobu Isso ―― Kokai," using two halls of the National Theatre simultaneously. In 1989 he formed the 'Tokyo International Music Ensemble ―― The New Music Tradition' (TIIME), an orchestral group focused on traditional instruments and shomyo. Since that time, they have held concert tours in many American cites, and in many parts of Europe such as England, Germany, Austria, France and Norway, and have appeared at many music festivals, such as the Berlin Festival (1992), Wien Modern (1996), Huddersfield Contemporary Music Festival (1992), and ULTIMA Oslo Contemporary Music Festival (1997). They have also performed his own Way and Way II for traditional instrumental group, shomyo, and Japanese dance all over the U.S. and Europe.
In 2002 he received the 33rd Suntory Music Prize. In 2004 he assumed the post of Composer-in-Residence at the Pacific Music Festival (PMF). In 2006 he premiered his third opera White Nights.
In 1999 he was awarded the Medal with Purple Ribbon, and again in 2005 the Order of the Rising Sun, Gold Rays with Rosette, by the Japanese Government.
Currently, he serves as Artistic Director of TIME, Artistic Director of Ensemble Origin ―― A Millenium of Resonance, as an Expert Board Member of the New National Theatre of Japan, Board Member of the Japan Music Competition, Board Member of Saison Foundation, Director of Suntory Music Foundation, General Artistic Director of the Kanagawa Arts Foundation, Music Adviser of Tokyo Wonder Site, etc.
Participating Creator
Stefan ASBURY
Bettina Danielle Berger
Pascal DUSAPIN
Ensemble Modern
KUWABARA Yu
Jagdish Mistry
OGAWA Rumi
Matt ROGERS
Hermann Kretzchmar THEILEN
DIETMAR Wiesner