OPEN SITE
Tess MARTIN "Orbit"
OPEN SITE 2019-2020 | Open Call Program【Exhibition】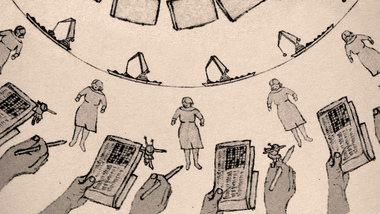 Orbit《Humanity》2019
Orbit 2018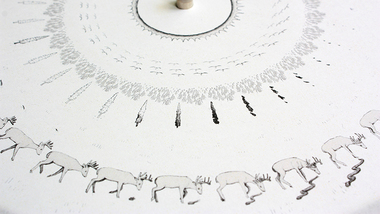 Orbit《Land》2018
Orbit is a short film and interactive installation that forces us to ponder our place in the universe. There is no doubt that most of us go through a day without ever once thinking about our nearest star, the sun. This project focuses the viewers' attention on all the elements for which the sun's energy is ultimately responsible: the water cycle, the energy that produces our plants, the heat that dries our clothes in the sun, etc. Through a series of animated loops we realize how much we owe the sun, and by extension, our own small place in the grand scheme of time.
| | |
| --- | --- |
| Date | 2020/1/11 (Sat) - 2020/2/9 (Sun) |
| Closed | 1/14, 1/20, 1/27, 2/3 |
| Time | 11:00-19:00 |
| Admission | Free |
| Venue | Tokyo Arts and Space Hongo Space C/D (3F) |
| Cooperation | CBK (Center for Visual Art) Rotterdam, Stimuleringsfonds Creative Industry Netherlands, Rooftop Films Filmmakers' Fund |
Related Event
Workshop "Phonotropes: Classic Animation Meets Turntables"
Make your own phonotrope videos and explore the ancient animation principles behind the classic interactive toys like flipbooks, zoetropes and phenakistoscopes.
| | |
| --- | --- |
| Date | 2020/2/9 (Sun) 14:00-16:00 |
| Admission | free |
| Capacity | 10 (Booking required) |
Participating Creator