OPEN SITE
egonaku "COINCIDE"
OPEN SITE 5 | Open Call Program【Performance】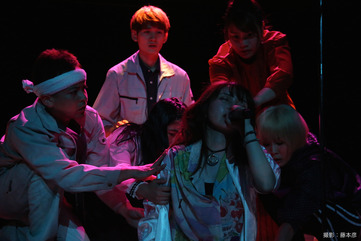 "ROMEO AND JULIET" 2019
Written & Directed by ANASAKO Shinichi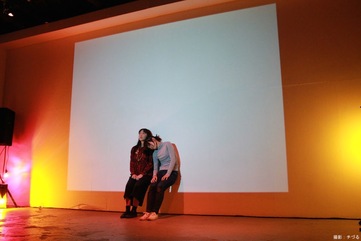 "otozurenai hi no tameni" 2017
Written & Directed by ANASAKO Shinichi  

"sad"2018 
Written & Directed by ANASAKO Shinichi

Group leader Anasako believes that the roots of the act of rhyming words are in causing the sounds and meanings of words to coincide, or synchronize. Depending on the structure of a rhyming verse, it can convey a sense of intentionality or unintentionality, and the group explores the possibilities of the process of words starting to take on new definitions, which they describe as "the inducement of drama through language." Through the capricious transmutation of meaning and sound, they aim to stage works of drama that alter the landscape in the manner of a multifaceted crystal reflecting light, and to reinterpret relationships between text and performance.
Date

2021/1/29 (Fri) ★19:00 -
2021/1/30 (Sat) ★14:00 -, 19:00 -
2021/1/31 (Sun) 12:00 -, 15:30 -
* Door opens 30 minutes prior to the performance.
★After talk (Available only in Japanese)
1/29 (Fri) Guest: HOSOMA Hiromichi (Behavioral scientist / Professor, Faculty of Letters, Arts and Sciences, Waseda University)
1/30 (Sat) Guest: TBA
Admission

3,000 yen
Capacity
20
Language
Japanese
Venue

Tokyo Arts and Space Hongo Space C (3F)
Performer
OZEKI Suzune, KINOSE Masaki, TANAKA Mikie
Profile
This group was formed in 2012 and is headed by Anasako Shinichi. Its activities involve creating and performing new plays. These dramas incorporate lyrics and are characterized by a focus on "the insignificance of the individual," based on an approach applying musical elements to speech and structure, while exploring the fundamental nature of the world.
Participated Creator