Residency Program
International Creator Residency Program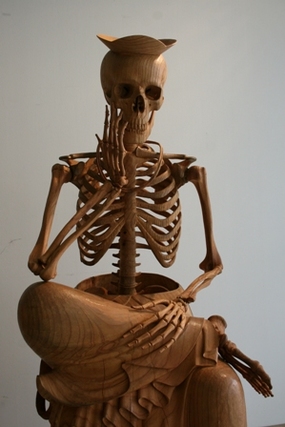 Joonho Jeon
| | |
| --- | --- |
| Participating Project | International Creator Residency Program |
| Activity Based | Korea |
| Period | 2010.1 - 2010.3 |
Purpose of the residency
Residency Program Exhibition 2009 - 2010 "TOKYO STORY" I intend to study and review Japanese contemporary art during the residency.
I want to see many Japanese contemporary artists and give ear to their ideas, greatest concerns and art.
It is a combination of video works I will create in Tokyo with sculpturer works I made in Korea, which is going to be completed and expressed during the three-month International Creator Residency Program.
Plan during the residency
Visit noted places in Japan including Kyoto to experience Japanese architecture and culture, and view the Bunraku performances at the Bunraku theater in Kyoto to adopt them to my works.
See the artists in the residency program and talk about art and activities with them.
Open my new works to the public at the open studio and make a presentation during the last two weeks.

[Achievements of your residency] The Creator Residency program at Tokyo Wonder Site has given me a great opportunity to make a detailed research on Bunraku, the Japanese traditional puppet theater. First, it introduced me to Daiyu and Kanjyuro, the famous Bunraku masters, who informed me of the whole Bunraku system as well as the structure of the puppets and even the contents of the theater at the National Bunraku Theater, Osaka. With this research, I am planning to create a Bunraku of my own as planned and develop it to a video work. Besides, the residency program has provided me with a window to Japanese contemporary art and knowledge about Japanese traditional architecture and culture in many places including Kyoto and Nara. I also represented my old belief through a small sculpture, resulting in an exhibition at the Tokyo Wonder Site Shibuya.
The residency program at Tokyo Wonder Site has offered me an unforgettable experience which is very important in my world of art. I am deeply grateful to all staff of Tokyo Wonder Site for their good will.