Residency Program
Exchange Residency Program
(Japanese Creators sent abroad)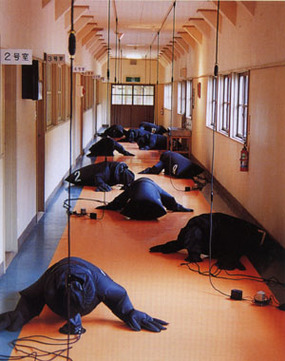 Hironori Murai
| | |
| --- | --- |
| Participating Project | Exchange Residency Program (Japanese Creators sent abroad) |
| Activity Based | Japan |
| City | Berlin |
| Period | 2012.1 - 2012.3 |
Purpose of the residency
While on residence I will engage in dialogue and interview the people of Berlin. I want to examine how, if at all, Chernobyl has prompted a change in social values--especially as nuclear energy is a topic that has been studiously avoided in Japan. I want to delve into whether the Berliners I meet feel, based on the Fukushima nuclear accident and the resulting heightened appreciation of the dangers of nuclear power, that the likes of Japan or Germany have a responsibility to demonstrate a new energy model for developing nations looking to benefit from nuclear power. Returning to Japan, I will link this work a project to advance thought about the direction of post-3.11 Japan.
Plan during the residency
I will plan a picnic in a park n Berlin, bringing with me paper balloons, which are traditional Japanese toys. However, these balloons will be made from the paper of protective suits worn in Fukushima to shield workers from radiation. What functioned as protection in Fukushima will in Berlin be transformed into toys--a thought-provoking medium for me to engage with and interview park visitors. Using these interviews and the paper balloons I will create a work to communicate my discoveries to be displayed at Bethanien studio.