Residency Program
Exchange Residency Program
(Japanese Creators sent abroad)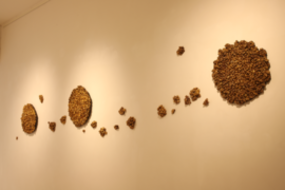 IHARA Koro
Participating Project
Exchange Residency Program
(Japanese Creators sent abroad)

Activity Based
Japan
City / Place stayed
Berlin / Kunstquartier Bethanien
Period
2019.4 - 2019.6
Purpose of the residency
I am planning to conduct extensive field work to search out a clay object made by local living creatures, to do a research on traditional pottery techniques, and to combine the local materials with local techniques. Originated in the East, the pottery techniques have developed around the world according to local geological conditions and climate. As the country of Meissen porcelain, Germany is famous not only for pottery but also for good soil. By doing so, I'd like to create a new expression, and desire to take on the challenge of a new creative activity in your residence program.
Plan during the residency
-This project is to obtain the earthworm castings and to put them in a kiln to make a sculptural work.
-Extensive research on geological conditions will be conducted at various locations, and a variety of experiments will be made under different circumstances.
-At the same time, I will explore the history and culture of German pottery and will go on a field trip as many times as possible and obtain as many samples from various parts of Germany.
-The field work and the production process will be recorded and the recorded film and pictures will be displayed with the artwork to show a documentary-like story.
-At the end of this residence, I would like to exhibit works made with the materials I found on the site and present the results.