Residency Program
Research Residency Program

update: 2023.2.10
Davy VAN GERVEN
| | |
| --- | --- |
| Participating Program | Research Residency Program |
| Activity Based | Maastricht |
| City | Tokyo |
| Period | 2023.1 - 2023.3 |
Purpose of the residency
At Tokas, I will be conducting artistic research. Starting from my interest in the ritual basis from which Western theatre emerged in classical Greek culture and my interest in posthumanist philosophy, which focuses on the release of dualities and the human perspective. I intend to conduct research on traditional Japanese theatre and its historical origins and explore Japanese culture and its relationship with the Netherlands. The purpose of my residency is to collect material which I will develop into a scenographic installation after my return to the Netherlands.
Plan during the residency
Visit Kabuki, Noh and Bunraku plays
Research the origins of Japanse theatre
Research the historical relationship between Japan and the Netherlands
Experience Japanese culture
Transform my finding into a publication
Activities during the residency
Van Gerven conducted an artistic research project on traditional Japanese theatre during his residency in Tokyo. He delved into the spatial workings and construction of sets and props used in Noh, Kabuki, and Bunraku theatre, as well as the historical development and origins in ritual of these classical Japanese theatre forms. In addition, he explored Japanese animism as an alternative means to overcome Western dualistic thinking. With the material gathered during his residency, Van Gerven aims to create a scenographic installation that challenges dualistic thinking and dehumanization.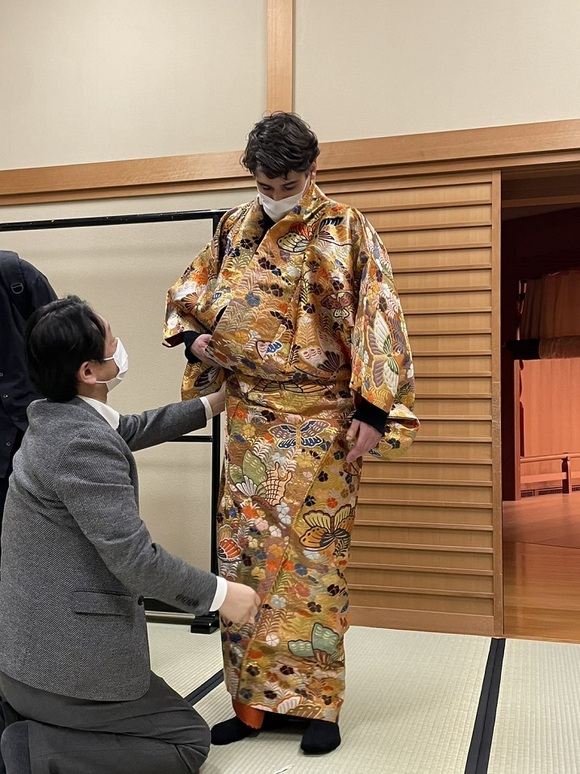 Wearing a Noh kimono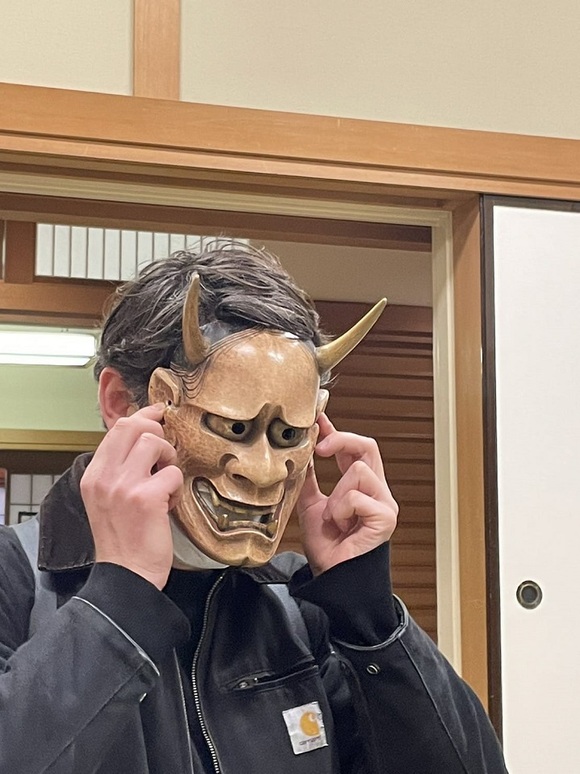 Wearing a Noh mask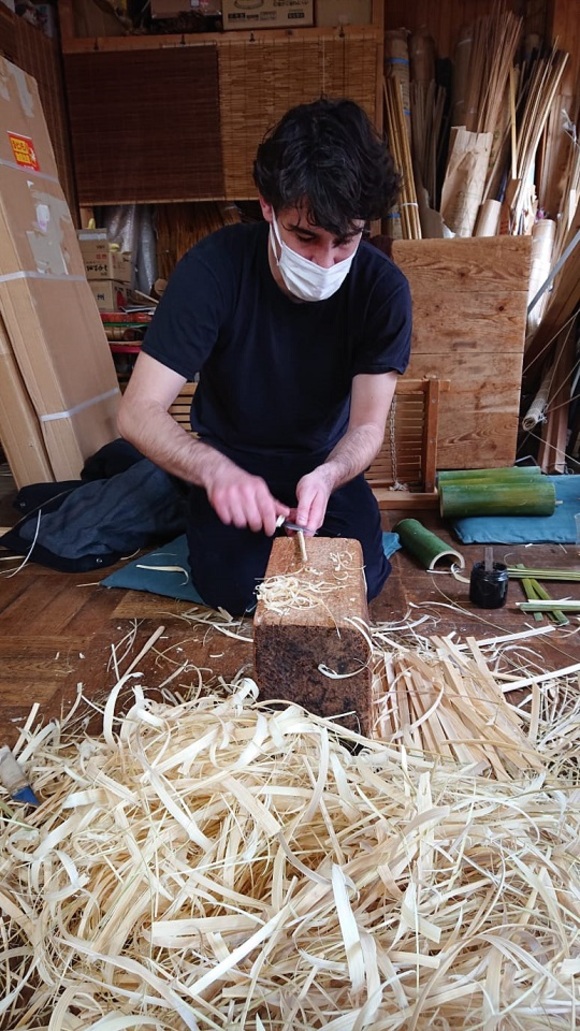 Working with bamboo
Outcome of the residency
Upon my arrival in Tokyo, I had a lot of interests that I wished to combine. During my residency, I had the opportunity to concentrate on and connect these themes, which allowed me to arrive at a more condensed view. I intend to further develop this outcome into a scenographic installation. Looking back, I feel satisfied with my research and time at TOKAS. Since it was my first residency, and I am accustomed to presenting a final product, I would be more cautious about presenting a research project in my next residency. I feel that my final presentation was too much like a final result, which may have detracted from my research. During my residency, I experienced many unforgettable moments, but the one that touched me the most was the hospitality that I received at the National Theatre. After watching several performances, one of the set designers invited me for a personal tour backstage, where I had the opportunity to meet the technicians and workshop staff and ask them anything I wanted to know about Kabuki sets and customs related to Noh.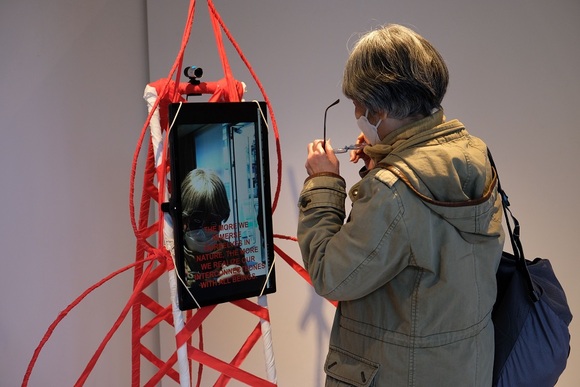 Visitor watching the Tsukurimono at Open Studio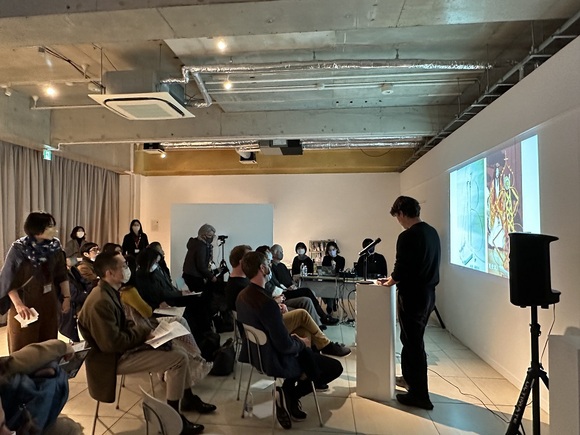 Presenting at Open Studio