Profile
Mia CABALFIN: Graduated from Bachelor of Arts - Interdisciplinary Studies, Ateneo de Manila University in 2003.
Rhosam PRUDENCIADO JR.:Graduated from Bachelor of Art- Mass Communication, University of San Agustin, Iloilo.

Recent 5 main activities (personal exhibitions, group exhibitions, concerts) are
"Pahayag (Expression)", duo, Youkobo Art Space Artist-in-Residence Program, Tokyo, 2019
"Housewarming" excerpt, duo, Manila Biennale, Philippines, 2017
"Monologo (Monologue)", duo, September Sessions: Yokohama Dance Collection, Yokohama, 2015
"Agaw-Eksena (Scene-Stealer)", duo, M1 Contact Festival Open Stage, Singapore, 2015
"Housewarming" full-length performance, duo, Kyoto Art Center, Kyoto, 2012

Mia Cabalfin and Rhosam Prudenciado Jr. are dance artists based in Manila, Philippines. Having had individual careers, they made the decision to work together in 2012 in Kyoto Art Center as Artists-in-Residence. After embarking on duet work, they are one of the few in contemporary dance in the Philippines to consciously create a body of work as a duo. Their art, which resonates with socio-psychological themes, has deviated from the traditional theater space as they continue to explore site-specific work, multimedia, and movement experimentation.



About works / performance
In our most recent work, we are exploring the relationship of population statistics and the culture of expressiveness -- comparing the Philippines and Japan. Our pieces usually delve into cultural traits and socio-psychological themes, and we then attempt to translate these elements into multimedia performance pieces. In "Pahayag (Expression)", the bulk of our research consists of recorded interviews, online videos, our own image shoots, combined with movement exploration.
Pahayag (Expression), Youkobo Art Space, 2019
Pahayag (Expression), Youkobo Art Space, 2019
Pahayag (Expression), Youkobo Art Space, 2019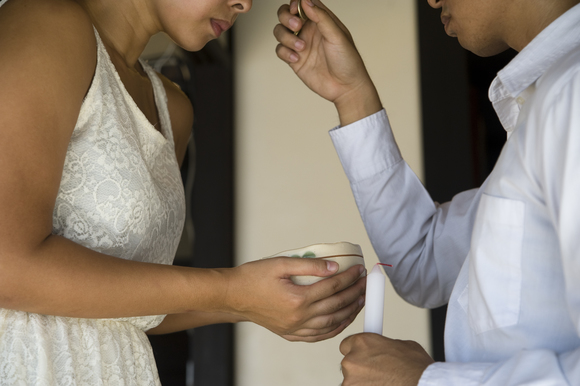 Housewarming, Kyoto Art Center, 2012, © Kyoto Art Center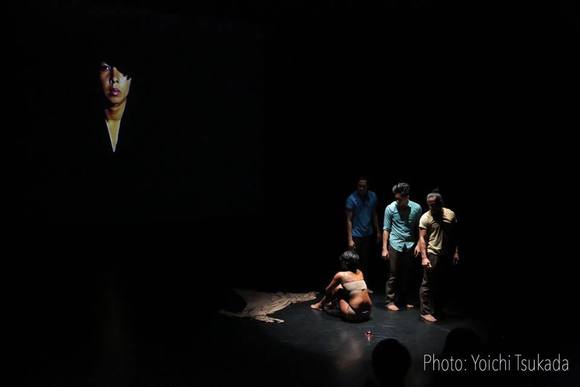 Monologo (Monologue), Yokohama Dance Collection - September Sessions, 2015, ©, Yoichi Tsukada


Agaw-Eksena (Scene-Stealer), Fringe Festival Manila, 2014, © Fred Fernandez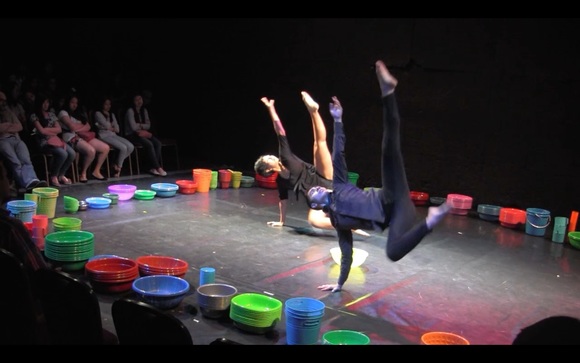 Bilangan (Counting), duo, WiFi Body Independent Contemporary Dance Festival, Cultural Center of the Philippines, Manila, 2014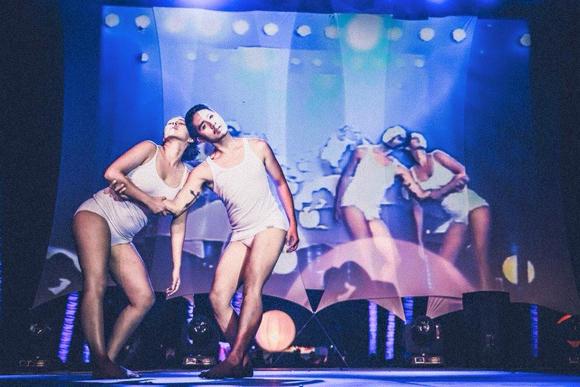 Stateless, duo, Malasimbo Dance and Lights Festival, Puerto Galera, Philippines, 2015