Profile
Graduated with MFA Fine Art, Goldsmiths, University of London in 2013.

Recent 5 main activities (personal exhibitions, group exhibitions, concerts)
"Uncanny Skin", solo, Gallery SoSo, Paju, 2019
"B.P [body proofs]", solo, ThisWeekendRoom, Seoul, 2019
"Signs under Skin", solo, out_sight, Seoul, 2018
"Unclosed Pages", solo, The Pier-2 Art Centre+TOOLS to LIVEBY,2018
"From the most intense to the most secretive", solo, Kumho Museum of Art, Seoul, 2018

Other activities (including awards received) are
Arts support, Seoul Foundation for Arts and Culture, South Korea, 2017
National Endowment Fund for Culture and the Arts-International Exchange, Arts Council Korea, South Korea, 2016
Goldsmiths, University of London, Wardens Purchase Prize Winner, 2013

From a sort of strange nowhere.

About works / performance
Jihee Kim questions data regarding the "physical utopias" that are planted in our perceptions, seeking answers to the question of why we must always submit to beauty. Redefining the human body as a "deficient utopia," she transforms this space of tragedy into a festival of distorted, deformed bodies, and a space of theatre. In this alternative utopia, Kim traces and digs down into memories of the body, translating them into the language of drawing and painting. A fish in a bowl that lay somewhere deep within her, for example, transforms in an instant into a man who has murdered his wife and mistress, whereupon the shape of this man in turn transforms into an image of a dead deer on the road; these images flow, intermingled, through a single work. The bodily utopias Kim creates in this exhibition scatter, divide and flicker in anti-narrative, nonlinear forms as they occupy the exhibition space.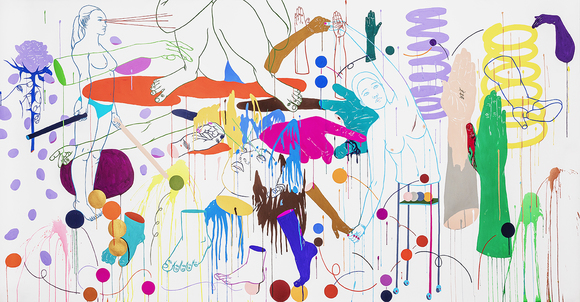 Uncanny Skin 3, gouache, ink on paper, 131x250.5cm, 2019 ©2019 Jihee Kim All rights reserved. photos by Junyong Cho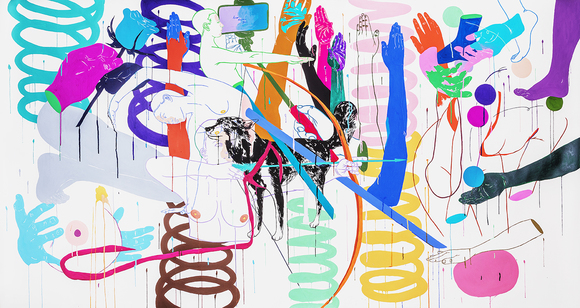 Uncanny Skin 1, gouache, ink on paper, 131x242.5cm, 2019 ©2019 Jihee Kim All rights reserved. photos by Junyong Cho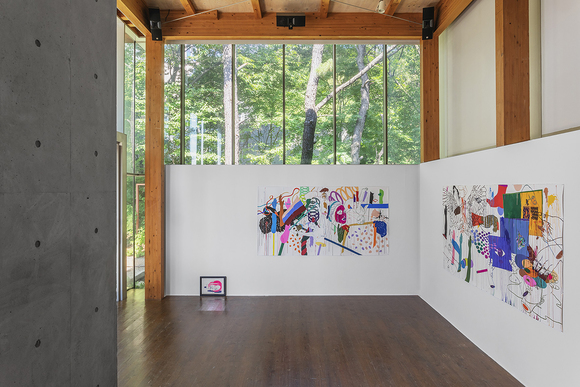 Installation view at Gallery SoSo, 2019 ©2019 Jihee Kim All rights reserved. photos by Junyong Cho
Yoriyoi, gouache, colored paper on donated book pages, 21.3x31.6cm, 2016 ©2019 Jihee Kim All rights reserved. photos by Junyong Cho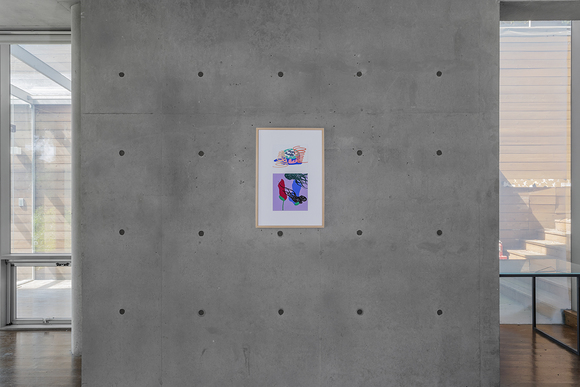 The shadow that we loved 2, gouache on paper, 39x46.5cm, 2019 ©2019 Jihee Kim All rights reserved. photos by Junyong Cho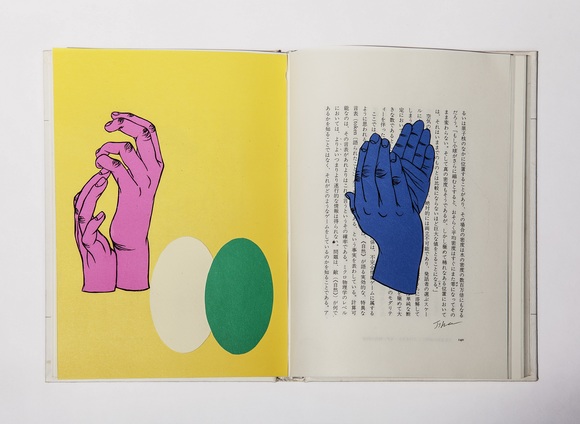 Uncanny Skin 5, acrylic, gouache, ink on wall, 310x1,231cm (wall drawing), 2019 ©2019 Jihee Kim All rights reserved. photos by Junyong Cho