Profile
Graduated with BFA from Carnegie Mellon University in 2009.

Recent 5 main activities (personal exhibitions, group exhibitions, concerts)
"Tomorrow Sculpture Awards", Group Exhibition, Art Museum of Sichuan Fine Arts Institute, Chongqing, China
"Against Composition", Art-Center Pushkinskaya-10, Saint Petersburg, Russia, 2019
"Ren Ren", Solo Exhibition, OPPOSITE + Grace Collection Gallery, Shanghai, China, 2019
"Qing Qing Qing, Solo Exhibition, Project Seek, Hong's Foundation, Taipei, Taiwan, 2019
"Object.new", Solo Exhibition, Yiri Arts, Taichung, Taiwan, 2018

Other details of your activities including awards received.
Artist Residency, Massachusetts Museum of Contemporary Art, North Adams, MA, USA, 2020
Nomination, Tomorrow Sculpture Awards, Chongqing, China, 2019
Art Grant, Department of Cultural Affairs, Taipei City Government, Taipei, Taiwan, 2019

Born in 1986 in Taipei, Rexy Tseng is a visual artist based in Shanghai. He works primarily in painting and installation.
Tseng attended but left the Master of Fine Art program at the University of Oxford in 2017. He holds a BFA from Carnegie Mellon University.

About works / performance
Rexy Tseng's practice derives from the dark humor and unrequited desires found within contemporary living conditions. In his painting and installation works, he often plays on the intimate relationships of subjects, this could be the relations of brothers, lovers, neighbors, enemies, or friends. His figures, surrendering to personal thoughts, are voyeuristic figures in occasions of pain and pleasure. His compositions are closed and, at times, voyeuristic that depict scenes of bedroom, living room, backyard, or a private rehearsal. In both flat and dimensional works, movements are incorporated to engage the viewers with visceral tension. Through his practice, Tseng fundamentally question love, lust, empathy, animosity, acceptance, reconciliation, grief, and other nuanced emotions between two entities.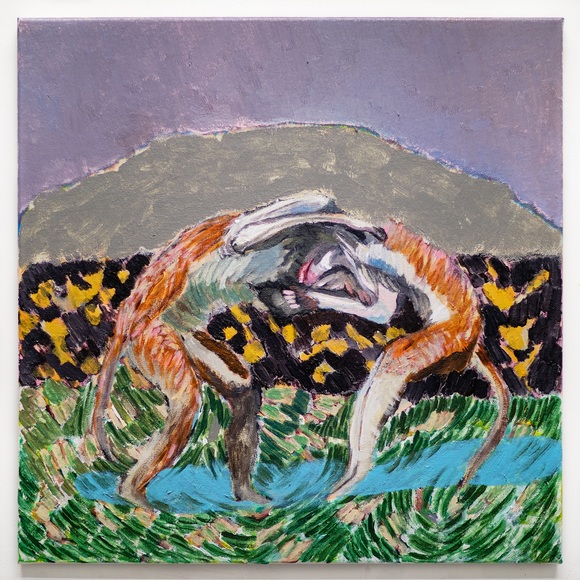 Summer Heat, Acrylic on canvas, 50 x 50 cm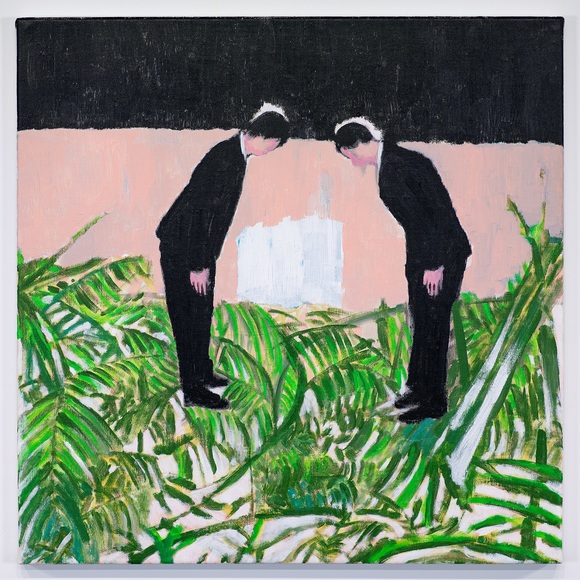 Two Men in a Jungle, 2017, Acrylic on canvas, 50 x 50 cm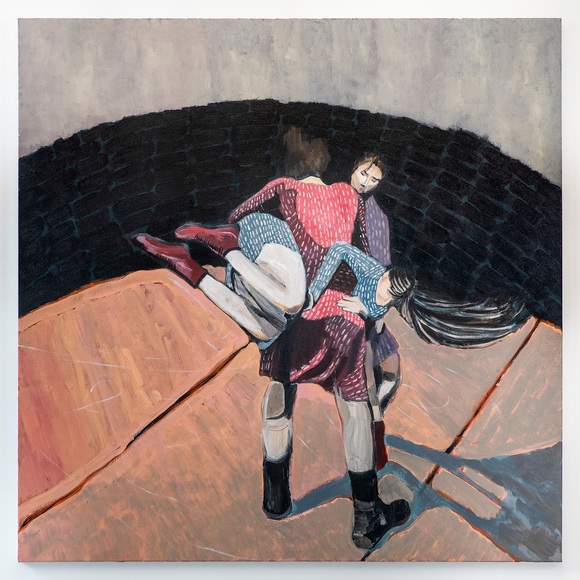 Tabea, 2019, Acrylic on canvas, 150 x 150 cm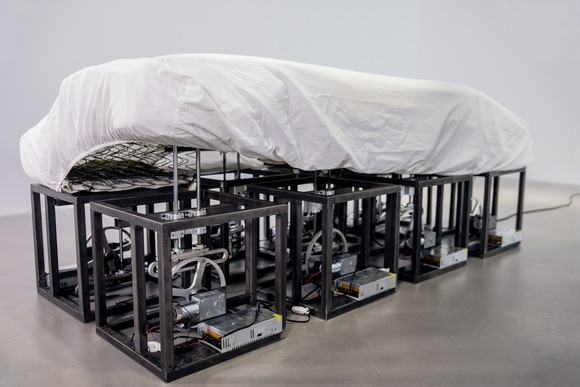 90x200, 2018-2019, Installation, Cloth, metal, wood, bodily fluids, electronics, 90 x 200 x 60 cm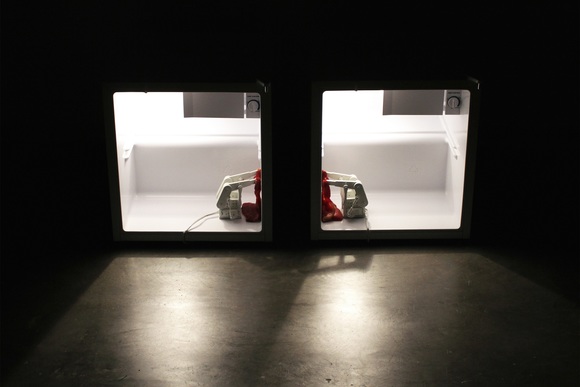 Meet Apart, 2010, Installation Meat, mini fridges, electronics, 50 x 48 x 90 cm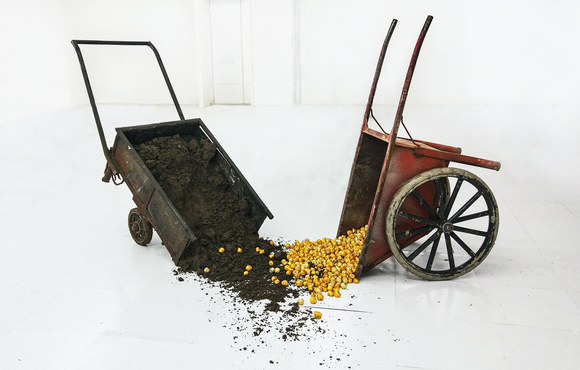 Sweet Nothing, 2019, Installation Dimensions variable Carts, gold foil paper, chocolate, sand