Open Studio
On Site Lab
Information
| | |
| --- | --- |
| Title | OPEN STUDIO 2009_05 |
| Date | 2009.9.19(Sat) |
| Time | 14:00 - 18:00 |
| Admission | Free |
| Organize | Tokyo Metropolitan Foundation for History and Culture, Tokyo Wonder Site |
| Venue | TWS Aoyama:Creator-in-Residence |
| Artist | Anne Holtrop / Owen Leong / Angel Nunez Pombo / Haruka Kojin / Hanako Murakami / Yu Kuwabara / Takayuki Yamamoto and others. |
TWS Aoyama:Creator-in-Residence has started monthly public program titled "OPEN STUDIO" focusing on the process of productions. In their studios, the residents will communicate and exchange the ideas about their works with the audience. On the occasion of OPEN STUDIO, the creators from all over the world will introduce their works in progress to the public.
This month, TWS invites Mr. Toshi Ichiyanagi, a composer, who will talk about "Experimental Sound Art". And Mr. Muneteru Ujino who participated in Exchange residency Pilot Program, London - Tokyo, 2008 will report his activities in London. We will provide opportunities for discussions with the creators and guest speakers. We look forward to your attendance!

Schedule
14:00 - 15:00 OPEN STUDIO
14:45 - 16:45 GUEST TALK


14:45 - 15:15      
"Report of Exchange residency Pilot Program,
London - Tokyo, 2008"
Speaker: Muneteru Ujino (Artist)


15:15 - 16:45
"Experimental Sound Art"
Speaker: Toshi Ichiyanagi (Composer, Pianist)

16:45 - 18:00
OPEN STUDIO

*With English-Japanese interpretation. *Schedule and participating creators are subject to change.
Guest profile
Toshi Ichiyanagi
Toshi Ichiyanagi was born in Kobe, Japan on February 4, 1933. He studied composition under Kishio Hirano, Tomojiro Ikenouchi, and John Cage. He studied piano under Chieko Hara and Beveridge Webster.
He took first place in the composition division of the 18th (1949) and 20th (1951) Mainichi Music Competition (presently the Music Competition of Japan). While studying at the Julliard School of Music in New York from 1954 to 1957, he was awarded the Elizabeth A. Coolidge Prize (1955), the Serge Koussevizky Prize (1956), and the Alexander Gretchaninov Prize (1957).
Invited by the Festival of Institute of Twentieth Century Music he returned to Japan in 1961 and held concerts and introductions both to his own music and the new music of Japan, Europe and the United States, stimulating activity in a variety of fields. From 1966 to 67, engaged by the Rockefeller Foundation, he returned to the U.S. and held recitals of his works all over the country.
 Currently, he serves as Artistic Director of TIME, Artistic Director of Ensemble Origin ―― A Millenium of Resonance, as an Expert Board Member of the New National Theatre of Japan, Board Member of the Japan Music Competition, Board Member of Saison Foundation, Director of Suntory Music Foundation, General Artistic Director of the Kanagawa Arts Foundation, Music Adviser of Tokyo Wonder Site, etc.

Muneteru Ujino
BA at Tokyo National University of Fine Arts and Music. He has been making sound sculptures and performing with them from 1990s. Recently, he started a music band project The Rorators, consisted of ordinary household appliances including blenders, hairdryers and power tools, which were designed to create a brighter future for the physical world in the 21st century. He participated in 'Biennale of Sydney' (2006), and had a private exhibition in Karlsruhe, Beijing, Vancouver, Basel (2007), Berlin, NY, Indonesia and Seoul (2008). Also, he had solo/group exhibitions and performance at Hayward gallery in London(2009).
Photos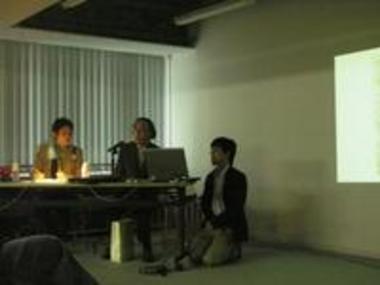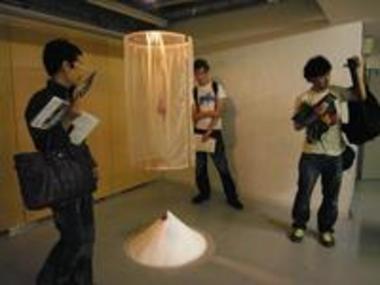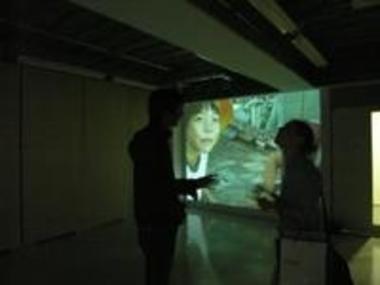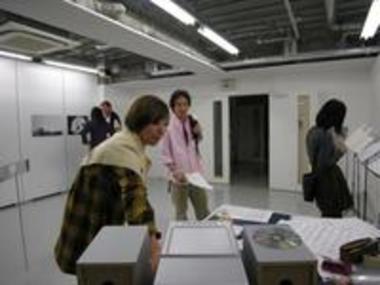 Participating Creator
Anne HOLTROP
KOJIN Haruka
KUWABARA Yu
Owen LEONG
MURAKAMI Hanako
Angel NUÑEZ POMBO
UJINO Muneteru
YAMAMOTO Takayuki