Open Studio
OPEN STUDIO 2016-2017/March
Residence
Information
Title
OPEN STUDIO 2016-2017/March

Date
2017.3.10(Fri) - 2017.3.12(Sun)

Time
11:00 - 17:00

Admission
Free
Organize

Tokyo Metropolitan Foundation for History and Culture, Tokyo Wonder Site

Venue
TWS Residency

Artist

〈International Creator Residency Program〉
Krissakorn Thinthupthai (Thailand| Video, Installation)
Tobias Zielony (Germany| Photography, Video)

〈Exchange Residency Program〉
Chiang Kai-chun (Taiwan, France| Video, Mosaic Art)
Clémence Choquet & Mickaël Gamio (France| Sculpture, Installation)

〈Institutional Recommendation Program〉
Elisabeth Belliveau (Canada| Animation, Graphic Novel)

〈Research Residency Program〉 Irwan Ahmett & Tita Salina (Indonesia| Performance, Video)
Karolina Bregula (Poland| Film, Photography)
Justine Emard (France| Video, Photography)
Emmanuel Guillaud (France| Video, Installation)

*Exhibit Only Fiona Amundsen (New Zealand| Photography, Video)
Giovanni Innella (Japan, The Netherlands| Sculpture, Design)
Evan Jacoby (United States| Video, Writing)
Naoe Suzuki (United States| Drawing, Installation)
Tokyo Wonder Site Residency provides opportunities for international creators in various disciplines including art, design, architecture and curation to stay, create works and conduct a research in Tokyo, offering studio spaces and accommodations for the creators.
Open Studio is a special occasion for the audience to see the creative process of residing creators, hear their talks and a dialogue with guest speakers.
13 groups/ 15 creators will exhibit their works, and 8 groups/ 10 creators will give artist talks on March 11.
On March 12, Krissakorn Thinthupthai, a residing creator, and Yu Araki, who shared the residency experiences with him at TWS in 2011 and has recently shown works at Yokohama Museum of Art and Okayama Art Summit 2016, will show and talk about their new film works.
Facility tour / Information Display: - Visitors will have an opportunity to see the rooms and common spaces where creators stay and communicate with each other. - We provide the information on the partner institutions of exchange residency programs and answer any inquiries by visitors.
Partner Institutions:
Arts-in-Residence Taipei/ Treasure Hill Artist Village (Taipei, Taiwan)
Atelier Mondial (Basel, Switzerland) Institutional Recommendation Program
Support:
Conseil des arts et des lettres du Québec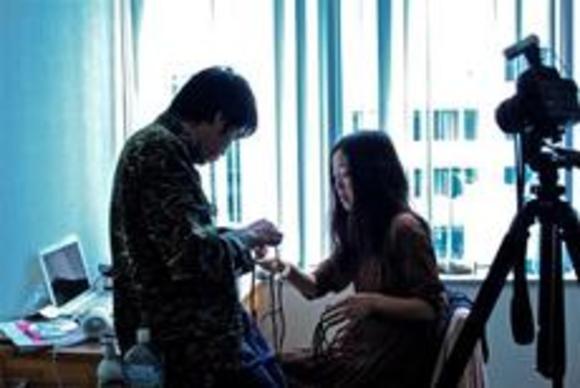 Krissakorn Thinthupthai Dissonant Frequencies 2012, Film by Krissakorn Thinthuthai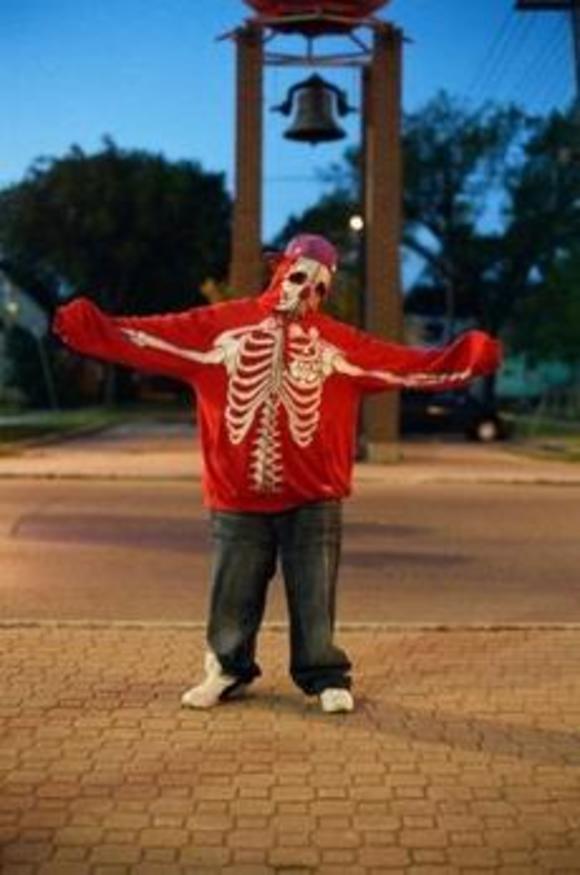 Tobias Zielony Ghost 2011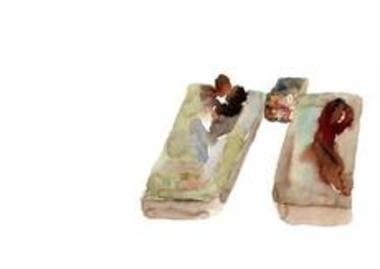 Chiang Kai-chun My roommate and his girlfriend 2013, watercolor, 40x28cm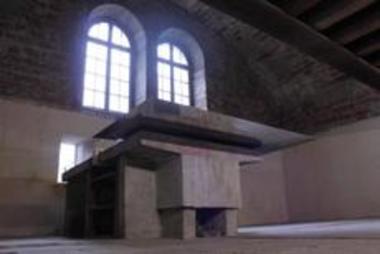 Clémence Choquet & Mickaël Gamio Section - astonishment 2015, (barrage Vauban, Strasbourg, Fr), ferritic mirror steel, 1000 x 2000 mm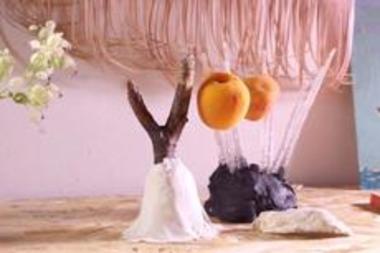 Elisabeth Belliveau Limonade 2015, Animation Still image, 4 mins
Related Event
Artist Talk by Creators
| | |
| --- | --- |
| Date | 3/11(Sat) 14:00-16:00 |
*Krissakorn Thinthupthai will give a talk on March 12(Sun).
Film Screening & Artist Talk:Krissakorn Thinthupthai & Yu Araki
| | |
| --- | --- |
| Date | 3/12(Sun) 14:00-16:00 |
| | Krissakorn Thinthupthai & Yu Araki |
| Moderator | Taro Amano (Curator in Chief, Program Director, Yokohama Civic Art Gallery Azamino) |
*No reservation necessary / With Japanese - English interpreter
*Programs may change due to unavoidable reasons.
Participating Creator
Karolina BREGUŁA
Emmanuel GUILLAUD
Tita SALINA
Krissakorn THINTHUPTHAI