TOKAS Project
Tokyo Detroit Berlin
TOKAS Project Vol. 3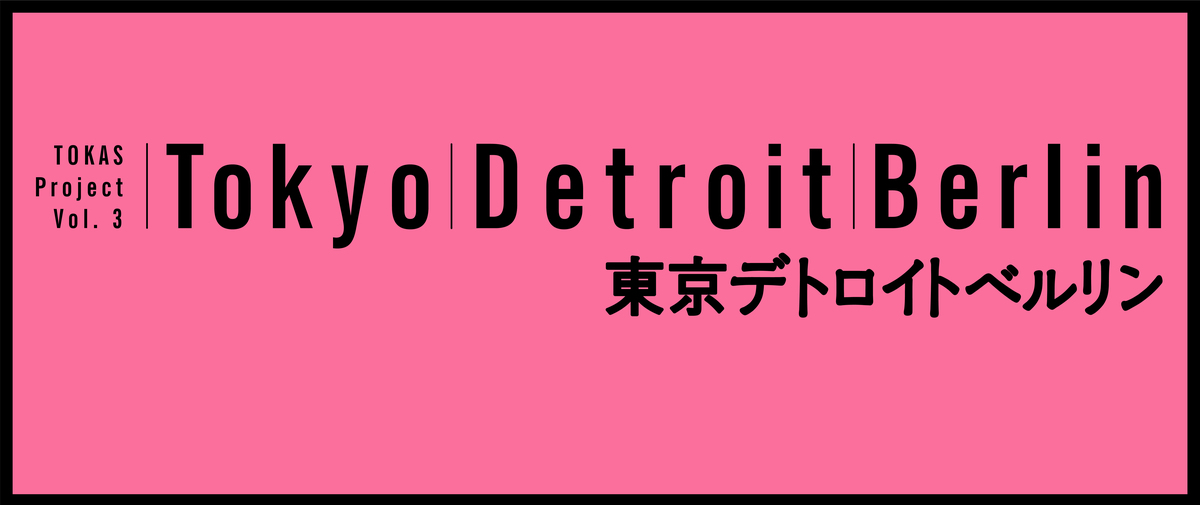 Ever since it first opened in 2001, Tokyo Arts and Space (TOKAS) has continued to collaborate with international artists, curators, arts centers, and cultural organizations to produce exhibitions and pioneer related programs. TOKAS Project, which began in 2018, aims to shine a contemplative light on the arts, society, and various other themes from a multicultural perspective. In its third iteration, TOKAS Project Vol. 3 will feature collaboration with artist and XYZcollective director COBRA to introduce the art community of today in Tokyo, Detroit, and Berlin via the exhibition "Tokyo Detroit Berlin."
About the Exhibition
Instead of art museums and other such public institutions, the exhibition will focus on independent international exchange within the art community via art spaces, artist run spaces, etc. and will introduce the activities of each featured space at the TOKAS Hongo venue. The exhibition will be held in collaboration with COBRA, who participated in "Tokyo Wonder Site (now TOKAS) Residency program 2010" and then opened the XYZcollective artist-run space in Tokyo after experiencing a different kind of art community while abroad. The exhibition will paint a picture of the art community of today in Tokyo, Detroit, and Berlin by featuring art spaces from each city and their resident artists. The exhibition will facilitate exchange and discussion in an attempt to spur new future developments.
Information
| | |
| --- | --- |
| Title | Tokyo Detroit Berlin |
| Date | 2020.10.10 (Sat) - 11.8 (Sun)  |
| Time | 11:00-19:00 |
| Closed | 10/12, 10/19, 10/26, 11/8 |
| Venue | Tokyo Arts and Space Hongo |
| Admission | Free |
| Organizer | Tokyo Arts and Space (Museum of Contemporary Art Tokyo, Tokyo Metropolitan Foundation for History and Culture) |
| Galleries | Schiefe Zähne (Berlin), What Pipeline (Detroit), XYZcollective (Tokyo), 4649 (Tokyo) |
| Co-planner | COBRA |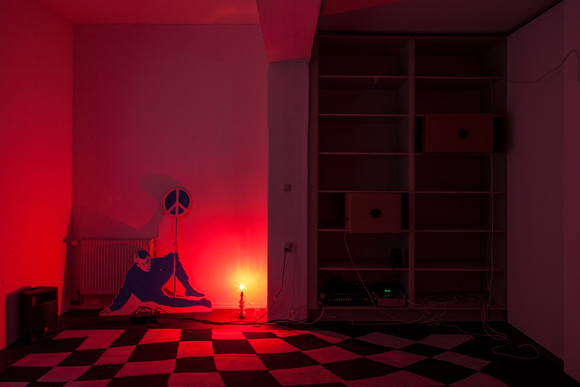 Schiefe Zähne (Berlin)
Director: Hannes SCHMIDT


Schiefe Zähne is an art space located on the ground level of a former workshop behind a residential building in Prenzlauer Berg, Berlin. The program focuses primarily on solo and two-person exhibitions with a central interest in discursive potential and enthusiasm for experiments as parameters for artistic activities. Schiefe Zähne, which means "crooked teeth" in German, is a program that includes a socio-political dimension. In a reality increasingly focused on optimization, Schiefe Zähne considers it important to formulate an exhibition program that asserts the space beyond motivations like visibility and success.
http://www.schiefe-zaehne.com/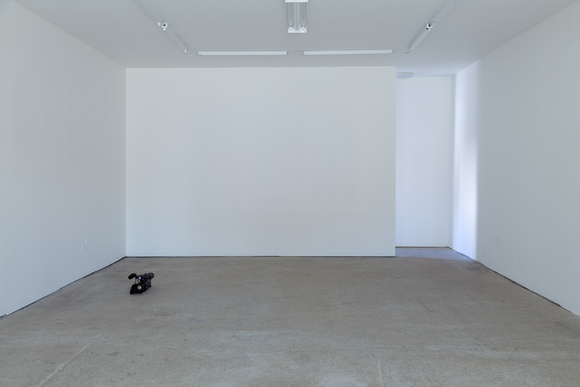 What Pipeline (Detroit)
Directors: Daniel SPERRY, Alivia ZIVICH


What Pipeline is an artist-run gallery, founded in Detroit in 2013, bringing new perspectives in contemporary art to Detroit. What Pipeline has presented artists and collectives from Detroit, Chicago, Los Angeles, Frankfurt, Berlin, London, Sao Paolo, Norway and New York, while introducing Detroit artists to audiences outside of the city through off-site curatorial projects. What Pipeline received the Artadia NADA NYC 2014 Artist Award and is also a two-time recipient of Knight Foundation Detroit Arts Challenge awards.
http://whatpipeline.com/
XYZcollective (Tokyo)
Directors: COBRA, MIYAGI Futoshi


In 2011, XYZcollective co-directors COBRA, Matsubara Soshiro (Artist), and Hattori Madoka (Editor) began operating the XYZcollective artist-run space in a warehouse they remodeled in Setagaya, Tokyo. In 2013, the collective exhibited at NADA Miami Beach, marking the beginning of its interaction with international galleries and project spaces. In recent years, the collective has been actively building a network based on the relationships formed during those interactions and organizing international exchange exhibitions, etc. Currently based in Sugamo, Tokyo, the collective has welcomed a new co-director, Miyagi Futoshi, who also participated in the TWS Residency program.
http://xyzcollective.org/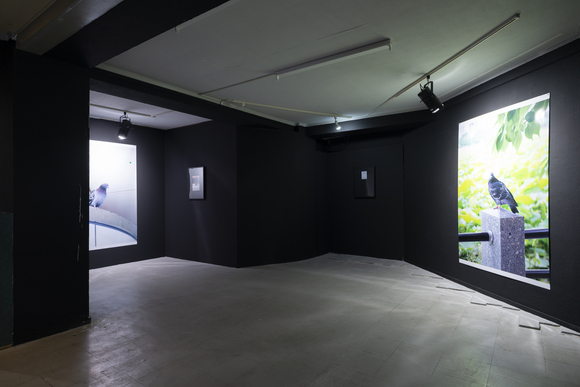 4649 (Tokyo)
Directors: KOBAYASHI Yuhei, SHIMIZU Shogo, and TAKAMIZAWA Yuu


4649 is a curatorial project by Kobayashi Yuhei, Shimizu Shogo, and Takamizawa Yuu. In addition to introducing the international art scene via exhibitions, the project is also working to exhibit young artists from Tokyo at art fairs and galleries overseas. 4649 also engages in curation, publication, etc. based on the three members' own research and interests as artists. Since 2018, the project has jointly operated an artist-run space, also called 4649, in Sugamo, Tokyo together with the XYZcollective.
http://www.4-6-4-9.jp/
Co-Planner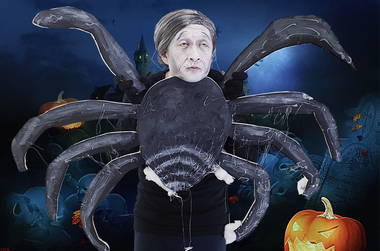 COBRA
Born in Chiba in 1981. Lives and works in Tokyo. Graduated with BA in Craft from Tama Art University in 2005. COBRA participated in the TWS Residency program in 2010, spending three months in Melbourne. In 2011, he opened the XYZcollective artist-run space and acts as representative director. Absurd events are the subject matter of the artist's humorous video creations. Recent exhibitions: "life and limbs" Swiss Institute Contemporary Art New York, 2019, "The Museum" Fig, Tokyo, 2019, "COBRA SOLO SHOW," For Seasons, Zurich, 2019.
Related Event
Details will be announced on the TOKAS website.
Participated Creator