ACT(Artists Contemporary TOKAS)
Stasis Field 2020→2021
ACT (Artists Contemporary TOKAS) Vol. 3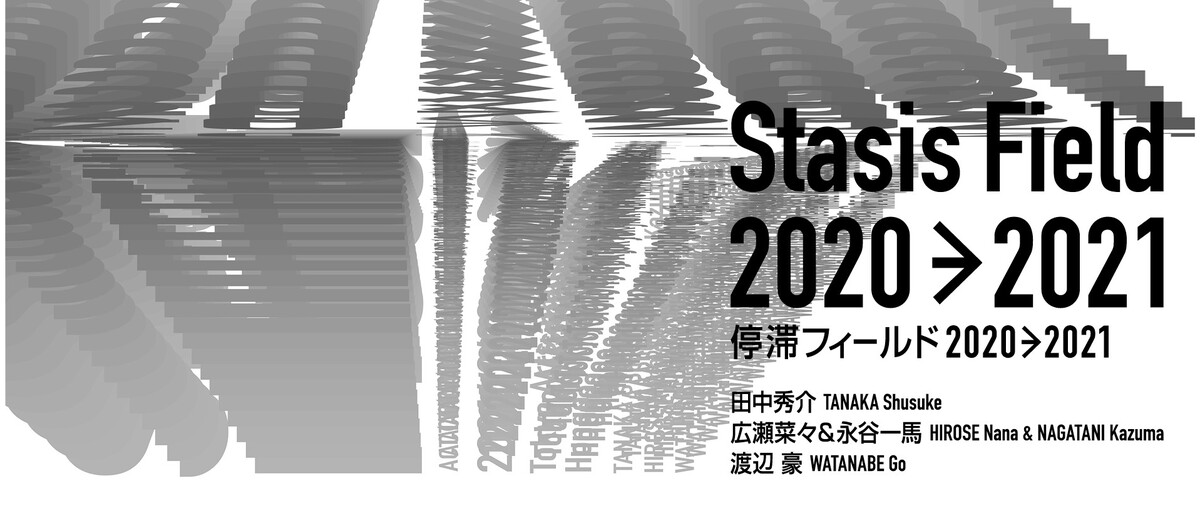 "ACT (Artists Contemporary TOKAS)" is an exhibition series that focuses mainly on artists who have previously participated in a program hosted by Tokyo Arts and Space (TOKAS). With Tanaka Shusuke, Hirose Nana & Nagatani Kazuma and Watanabe Go, this third installment features three artists whose works were supposed to be shown at ACT Vol. 2, titled "Stasis Field," which had to be canceled soon after opening due to the spread of COVID-19.

Stasis field is a term that is frequently used in science fiction themed works and games, to refer to areas in which time seems to stand still, or to be significantly delayed. Triggered by activating devices, the state of stagnation or delay in a stasis field creates the impression of all objects within that area standing still. The three featured artists present works that challenge our perception of things, by incorporating elements of deformation and/or distortion resulting from subtle temporal or spatial manipulations. Considering also the year-long postponement of their exhibition, here they examine from their own individual points of view the current state of society – very much a "stasis field" in itself, with human activities being called to a halt by a new and unknown virus.
| | |
| --- | --- |
| Title | Stasis Field 2020→2021 |
| Date | 2021.2.20(Sat) - 2021.3.21(Sun) |
| Closed | 2/22, 3/1, 3/8, 3/15 |
| Time | 11:00 - 19:00 |
| Admission | Free |
| Organizer | Tokyo Arts and Space (Museum of Contemporary Art Tokyo, Tokyo Metropolitan Foundation for History and Culture) |
| Venue | Tokyo Arts and Space Hongo |
| Artists | TANAKA Shusuke, HIROSE Nana & NAGATANI Kazuma, WATANABE Go |
| Cooperation | ANOMALY |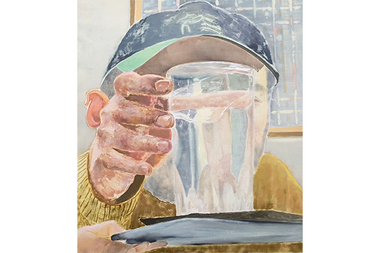 TANAKA Shusuke
Born in Wakayama in 1986. Lives and works in Osaka.
In his works, Tanaka projects his feelings of amazement or discomfort by adjusting colors or intentionally emphasizing certain parts of sceneries he encounters in daily life.
Recent exhibitions: "MOMAW Summer Museum Project #10: A Lot of Other Days Loaded in Today," the Museum of Modern Art, Wakayama, 2020, "I try to forget, but I can't remember," Borderless Art Museum NO-MA, Shiga, 2019, "TWS-Emerging 2016: Section of the circle," TWS Shibuya, Tokyo.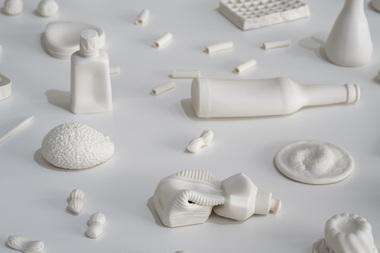 HIROSE Nana & NAGATANI Kazuma
Born in Osaka in 1980 (Hirose), born in Hyogo in 1982 (Nagatani). Live and work in Dusseldorf.
Dismantling the functions of daily commodities and other objects we use on a daily basis, Hirose and Nagatani create works that question existing values and established views of familiar things.
Recent exhibitions: "Out of the Ordinary," Ulm Art Foundation, Germany, 2019, "Echigo-Tsumari Art Triennial, Niigata, 2018. Participated in "Research Residency Program 2017" (TWS).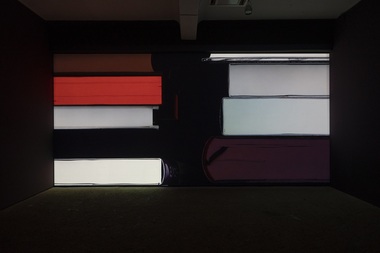 WATANABE Go

Born in Hyogo in 1975. Lives and works in Tokyo.
Watanabe uses 3-D computer graphics for modeling books, dishes and other objects from his immediate environment, based on which he creates video works in which these objects transform in ways that defy material or optical laws.
Recent exhibitions: "Yebisu International Festival for Art & Alternative Visions 2021: E-MOTION GRAPHICS," 2020, "Azamino Contemporary vol. 8: Go Watanabe / dislocation", Yokohama Civic Art Gallery Azamino, 2017, "light difference -face III-," URANO, Tokyo, 2017.
Installation View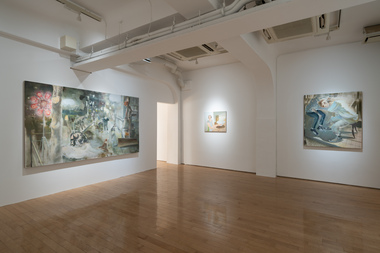 TANAKA Shusuke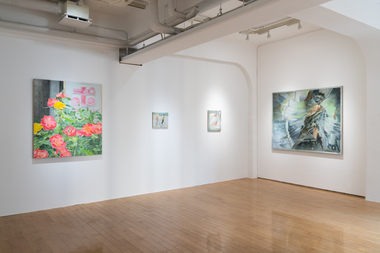 TANAKA Shusuke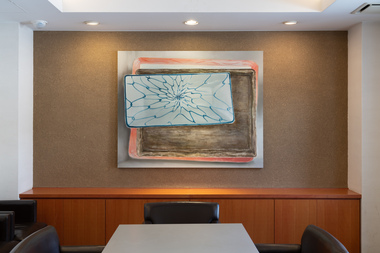 TANAKA Shusuke Overlapping choices
2021 Oil on canvas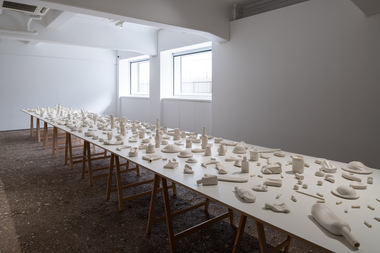 HIROSE Nana & NAGATANI Kazuma Still life
Ongoing series since 2013 Porcelain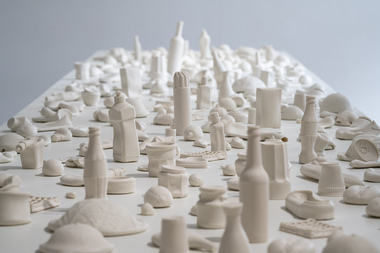 HIROSE Nana & NAGATANI Kazuma Still life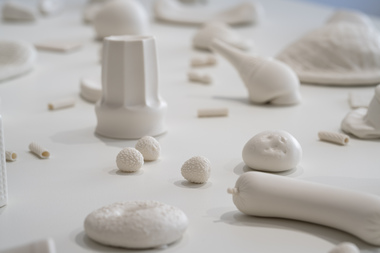 HIROSE Nana & NAGATANI Kazuma Still life
WATANABE Go What I am consisted of
2020 Animation (double channel)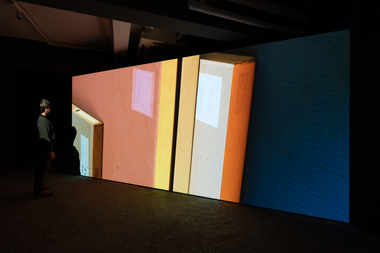 WATANABE Go What I am consisted of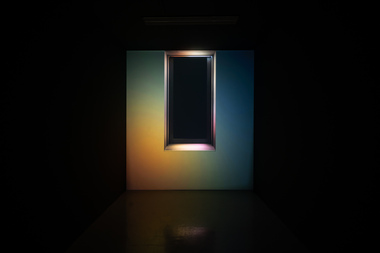 WATANABE Go Stasis Field
2020-2021 Animation

Participating Creator