Profile
Born in Hyogo in 1975. Lives and works in Tokyo. Graduated with a BA in Fine Art from Aichi University.
Recent Exhibitions: "Yebisu International Festival for Art & Alternative Visions 2021: E-MOTION GRAPHICS," (2020), "Azamino Contemporary vol. 8 "Go Watanabe / dislocation" (Yokohama Civic Art Gallery Azamino, 2017), "light difference -face III-" (URANO, Tokyo, 2017), 50th Anniversary Exhibition "Arts Begin From Forest" (Aichi University of Arts, 2016), "places" (ARATANIURANO, Tokyo, 2015), "Logical Emotion" (Haus Konstructive, Zurich, Switzerland / Museum of Contemporary Art in Krakow, Poland / Kunstmuseum Moritzburg Halle, Land Sachsen-Anhalt, Germany, 2014-2015), "The APB Foundation Signature Art Prize" (The Singapore Art Museum, 2014), "Aichi Triennale 2013" (Aichi Prefectural Museum of Art,2013), "Asia Code: ZERO" (SOMA, Seoul, 2013), etc.
Award: Newcomer's Prize of Art at the 24th Gotoh Memorial Cultural Award (2013).
About works / performance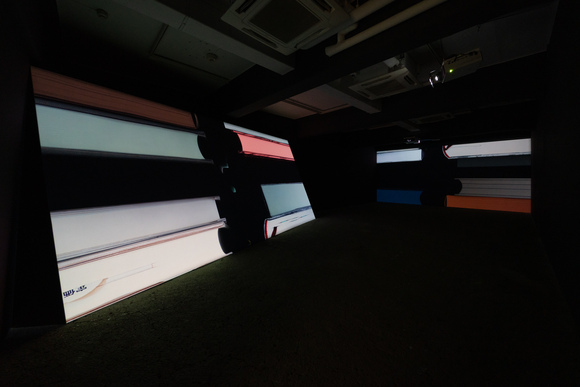 the towers (lights are books), 2019-2020, Animation, double channel video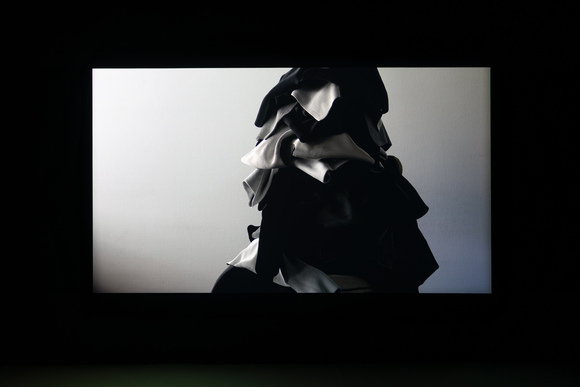 jumbled mountain, 2016, Animation

M5A5, 2017, Video installation (quatro channel)