Daniel JACOBY
update: 2011.5.1
Name

Daniel JACOBY
Genre

Visual Art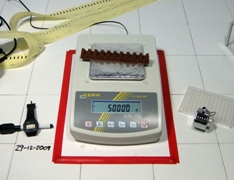 Profile
Daniel Jacoby (Lima, PE, 1985) graduated from the University of Barcelona and has widely exhibited in Spain. Among his solo and group shows stand out the ones at CA2M (Madrid, ES), Centre d'Art La Panera (Lleida, ES) and MEIAC (Extremadura, ES). He has been awarded with several grants and prizes given by institutions such as Cajasol, F. Guasch Coranty and F. José García Jiménez. Jacoby is currently preparing his first solo show at the Toni Tàpies Gallery (Barcelona, ES) and will soon make an artist-in-residency at ARE (Enschede, NL).
About works / performance
Because the media of each project responds to a different reference or context, my pieces range from videos to theatre plays, passing through photographs, printed texts and installations.