Open Studio
OPEN STUDIO 2010/December
GUEST TALK: Naruyoshi Kikuchi(Musician, Writer, Music lecturer)
Residence
Information
Title
OPEN STUDIO 2010/December
GUEST TALK: Naruyoshi Kikuchi(Musician, Writer, Music lecturer)

Date
2010.12.11(Sat)

Time
13:00 - 18:00

Admission

Free (With Japanese-English Interpretation)

Organize

Tokyo Metropolitan Foundation for History and Culture, Tokyo Wonder Site

Venue

TWS Aoyama:Creator-in-Residence

Artist

Nesrine Khodr(Visual Art/ Lebanon)

Exchange Residency Program (Invitation)
Daniel Jacoby(Visual Art/ Spain)
Karl Tuikkanen(Visual Art/ Sweden)

Local Creator Residence Program
Yuko Kamei (Visual Art / Japan)
mamoru (Sound Art / Japan)
Motoyuki Shitamichi (Visual Art / Japan)
Yuichiro Tamura (Visual Art / Japan)

Institutional Recommendation Program
Rodrigo Sigal(Music / Mexico)

若手作家プロジェクト
Erick Pereira(Sound Art / USA)

TWS Aoyama: Creator-in-Residence organises monthly public program, "OPEN STUDIO" which is for the public to see the creative processes of residing artists, to communicate and to exchange ideas about their works. In each studio, the artists present the progress of their works or research in various ways.
In the OPEN STUDIO of this month, aruyoshi Kikuchi(Musician, Writer, Music lecturer) will give a talk about "Has classics been read?
― the process of avant-garde turning into classics". Please don't miss this precious opportunity!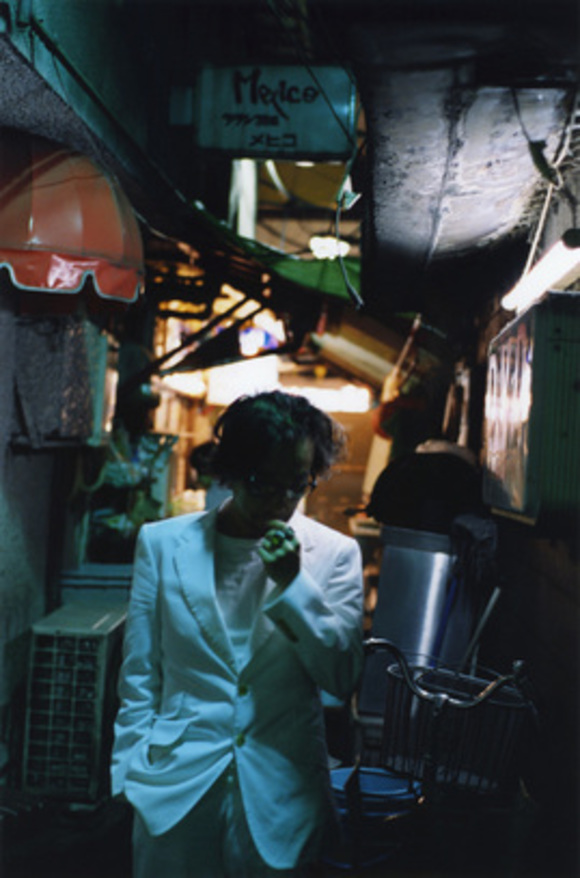 Photo: Masahiro Sanbe
Schedule
13:00 - 18:00 OPEN STUDIO
15:00 - 16:30 GUEST TALK "Has classics been read? ― the process of avant-garde turning into classics"
Guest: Naruyoshi Kikuchi(Musician, Writer, Music lecturer)
Participating Creator
Marwa ARSANIOS
Daniel JACOBY
Yuko KAMEI
Nesrine KHODR
mamoru
Erick PEREIRA
SHITAMICHI Motoyuki
Rodrigo SIGAL
TAMURA Yuichiro
Karl TUIKKANEN