Open Studio
Residence
OPEN STUDIO 2012 July
(Studio of OLTA & Casimiro Valentim Pereira Zecaruno)
Information
Title
OPEN STUDIO 2012/August
Time

13:00 - 18:00
Admission
Free
Organize

Tokyo Metropolitan Foundation for History and Culture, Tokyo Wonder Site
Venue

TWS Aoyama:Creator-in-Residence
Artist

Local Creator Residence Program
Daiske KINO-SHITA (Music/Japan)
Jang-Chi(OLTA) (Visual Art/Japan)
Kento Nito (Visual Art, Performing Art/Japan)
Ishu Han (Visual Art/Japan)

Exchange Residency Program
Tim Johnson(Visual Art/UK)
Carlos Valverde (Visual Art/Spain)

Institutional Recommendation Program
Gabriella Disler (Visual Art/Switzerland)
Ricardo Gonzalez (Media and Arts/Venezuela)

Research Residency Program
Andreas Greiner (Visual Art/Germany)
Susanna Hertrich (Design, Visual Art/Germany)
Tomoko Hayashi (Design, Visual Art/Japan)
NineYamamoto-Masson (Curation, Visual Art/Germany)
Yang Xinguang (Visual Art/China)

* Participating creators are Subject to change.
TWS Aoyama: Creator-in-Residence organizes public program, "OPEN STUDIO" which is for the public to see the creative process of residing creators to communicate and to exchange ideas about their works. In each studio, creators present the progress of their works or research in various ways. In the OPEN STUDIO of this month, Tsuyoshi Shirai (Choreographer, Stage director, Dancer) will give a talk! Please don't miss this precious opportunity!


Schedule
13:00-18:00 Open Studio
15:00-16:30 Guest Talk
Tsuyoshi Shirai (Choreographer, Stage director, Dancer)

Admission free, No Reservation required.
*Japanese-English Interpretation.


Profile
Tsuyoshi Shirai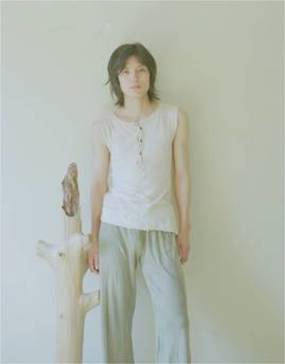 Tsuyoshi Shirai has been publishing his works--including his solo works and collaborations with dancers, musicians, artists and media creators both from inside and outside Japan--in a wide variety of forms. He also produces video works. His latest work is "still life," in which objects and five dancers produce tranquil resonances. He was awarded the Bagnolet International Choreography Prize 2000, the Next-generation Choreographer Award in the Toyota Choreography Awards 2006, and the Japan Dance Forum Award 2006 and 2011. His video work has been also selected for recommendation by the screening committee in the art category in the Japan Media Arts Festival 2011.
Participating Creator
Nine Fumiko YAMAMOTO-MASSON
Gabriella DISLER
Ricardo GONZALEZ
Andreas GREINER
HAN Ishu
HAYASHI Tomoko
Susanna HERTRICH
Jang-Chi(OLTA)
Tim JOHNSON
KINOSHITA Daiske
NITO Kento
Carlos VALVERDE
Xinguang YANG