TOP >
Archives >
Compiling behaviors, digesting actions
TOKAS Creator-in Residence Exhibition
Compiling behaviors, digesting actions
TOKAS Creator-in-Residence 2018 Exhibition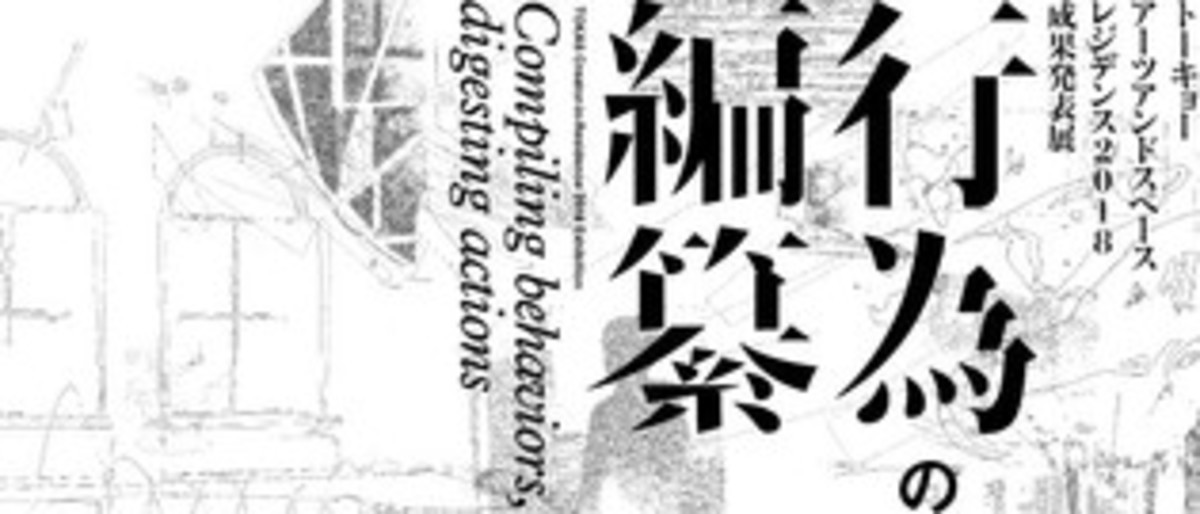 Information
Title
TOKAS Creator-in-Residence 2018 Exhibition
Compiling behaviors, digesting actions

Date
2018.4.14(Sat) - 2018.7.1(Sun)

Closed
4/16・23、5/1・7・14~6/1、6/4・11・18・25
Time
11:00 - 19:00

Admission
Free

Organize
Tokyo Arts and Space, Tokyo Metropolitan Foundation for History and Culture
Cooperation
Artist-in-Residence Taipei/Treasure Hill Artist Village (Taiwan), Asialink/RMIT University (Melbourne), Atelier Mondial (Basel), Conseil des arts et des lettres du Québec (Canada, Quebec), HIAP (Helsinki), Matadero Madrid (Madrid), MMCA Residency

Production cooperation
Yamaguchi Inc.(MIZUKI Rui) GOETHE-INSTITUT Villa Kamogawa, Connor Kirk [Kyoto Makers Garage], Zach Aikman(Kaan MÜJDECI)
Venue
Tokyo Arts and Space Hongo
Artist
【Part 1】
USUI Hitomi
MIZUKI Rui
Qenji Yoshida
Kaan MÜJDECI
Krissakorn THINTHUPTHAI

【Part 2】
KANAI Manabu
KAMATA Yusuke
TANAKA Eikoh
NAKASHIMA Kayako
Prapat JIWARANGSAN
Tobias ZIELONY

Content
TOKAS (Tokyo Arts and Space) launched the TOKAS Residency program in 2006, offering creators of various genres and nationalities the opportunity to live and work in another country, welcoming them to Tokyo or dispatching them to overseas destinations. This exhibition presents works by creators who participated in the TOKAS Residency program in 2017.
In our daily lives, we adapt almost unconsciously to our surrounding environment. Our bodies act out everyday routines by accepting and incorporating various constant, quasi-permanent factors, such as geography, culture, customs and the zeitgeist.

By participating in a residency program, the eleven artists introduced here intentionally placed themselves in unfamiliar environments, and gained experiences and insights that deepened their understanding of their own viewpoints and attitudes. When they output these interpretations in visible form, each adopting their own distinctive approach, the behaviors and actions they have internally accumulated and processed are externalized, and engage with others to construct new relationships.
Part 1: 2018/4/14 (Sat) - 5/13 (Sun)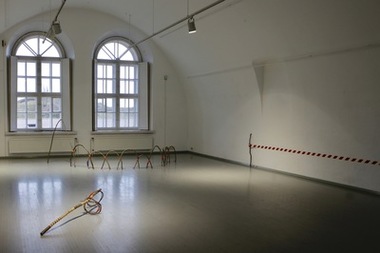 USUI Hitomi
(Exchange Residency Program [Helsinki] : 2017.10-12)

MIZUKI Rui
(Exchange Residency Program [Melbourne] 2017.8-10)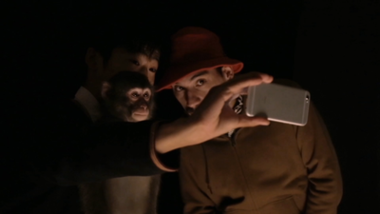 Qenji Yoshida
(Exchange Residency Program [ Madrid] : 2017.10-11)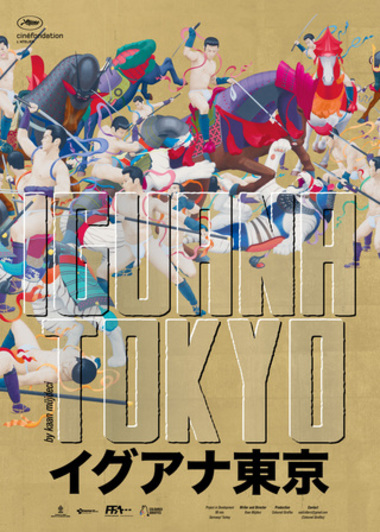 Kaan MÜJDECI
(International Creator Residency Program: 2017.5-7 )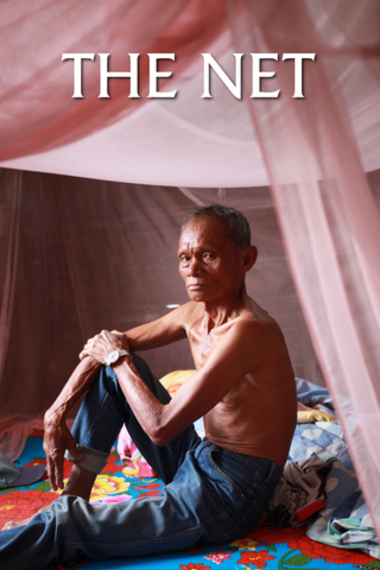 Krissakorn THINTHUPTHAI
(International Creator Residency Program: 2017.1-3)

Part 2: 2018/6/2 (Sat) - 7/1(Sun)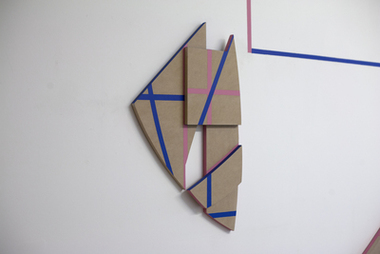 KANAI Manabu
(Exchange Residency Program [Quebec] : 2017.4-6)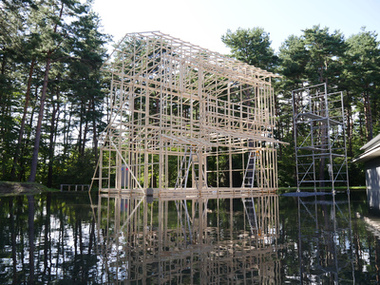 KAMATA Yusuke
(Exchange Residency Program [Seoul] : 2017.6-8)

TANAKA Eikoh
(Exchange Residency Program [Basel] : 2017.5-7)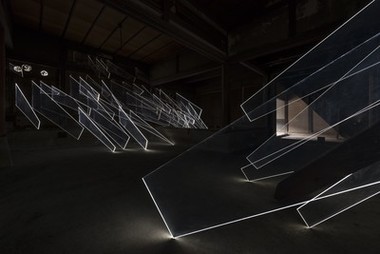 NAKASHIMA Kayako
(Exchange Residency Program [Taipei] : 2017.10-12)

Prapat JIWARANGSAN
(International Creator Residency Program: 2017.9-11)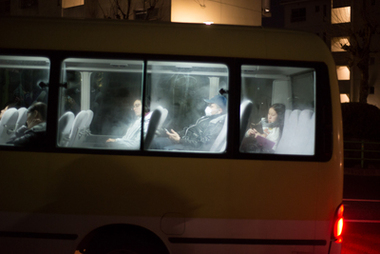 Tobias ZIELONY
(International Creator Residency Program:2017.1-3

Related Event
Opening Talk
Title
Compiling behaviors, digesting actions TOKAS Creator-in-Residence 2018 Exhibition
Opening Talk
Date
Part 1 2018/4/14 (Sat) 16:00-18:00
Participating Artists
USUI Hitomi, MIZUKI Rui, Qenji Yoshida, Kaan MÜJDECI
Venue
Tokyo Arts and Space Hongo


*With Japanese-English interpreter
Opening Talk
Title
Compiling behaviors, digesting actions TOKAS Creator-in-Residence 2018 Exhibition
Opening Talk
Date
Part 2  2018/6/2 (Sat) 16:00-18:00
Participating Artists
KANAI Manabu, TANAKA Eikoh, NAKASHIMA Kayako, Prapat JIWARANGSAN
Venue
Tokyo Arts and Space Hongo *


*With Japanese-English interpreter
Participating Creator
Prapat JIWARANGSAN
KAMATA Yusuke
KANAI Manabu
MIZUKI Rui
Kaan MUJDECI
NAKASHIMA Kayako
TANAKA Eikoh
Krissakorn THINTHUPTHAI
USUI Hitomi
YOSHIDA Qenji
Tobias ZIELONY