Art Mediation and Arts Promotion

At TOKAS, we use multifaceted approaches to connect the arts audience with the artists, their works and creative activities by the artists and creators taking part in our programs. These include talks and workshops to deepen understanding of creation and works of art, using our archives to broaden the range of our audience, plus other online services, our e-mail Newsletter and Annual Report, etc., and many other efforts to provide places for creative activities to more and more people.
Workshop
Summer Kids Workshops
With invited artists as instructors, workshops for children are held at TOKAS Residency.

Programs held until now: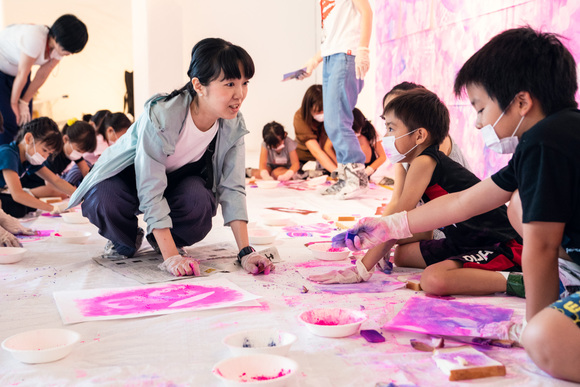 NOHARA Marie, "Endlessly Long, Never-ending Paintings, Painted with Various Tools," 2019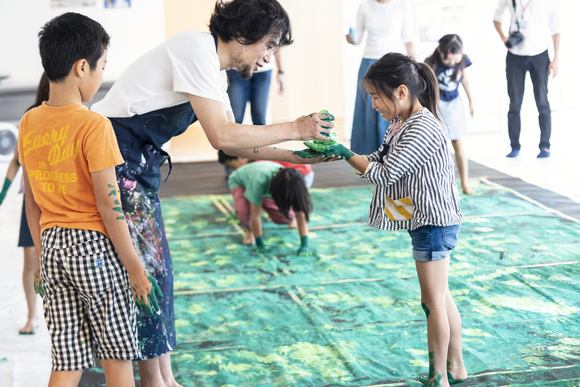 TOYAMA Atsushi, "LITTLE FINGERS BIG ART 2018"
OPEN SITE TOKAS Educational Program Workshop
Workshops and lectures are conducted by creators from Japan and abroad for participants of all demographics.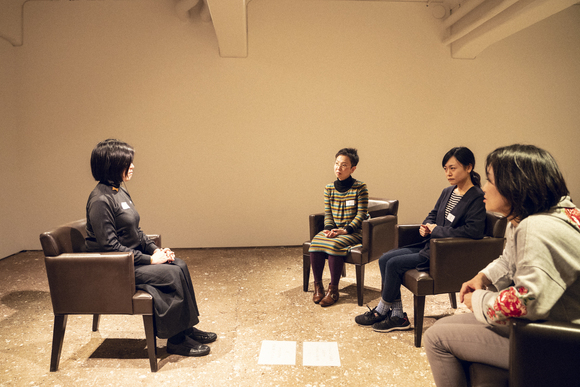 OZAWA Yuko, "OPEN SITE 2018-2019, 'SPEAKERS: what we physically witness having become vehicles for words'," 2018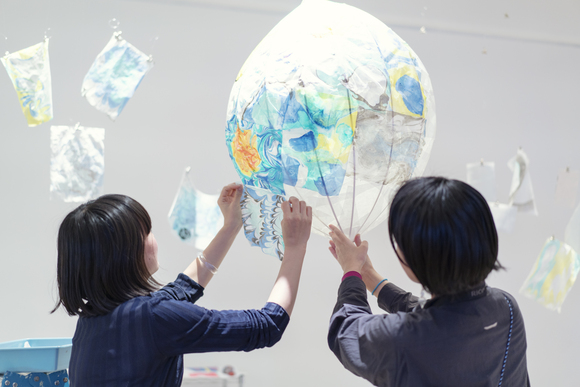 harawata, "OPEN SITE 2019-2020, 'tsugu'," 2020
Online Contents
Viewing of contents including 3D VR presentations of exhibitions held at TOKAS are viewable to the public.

TOKAS Creator-in-Residence 2020 Exhibition "Daisy Chain," The 3D VR of the exhibition space and the comments of participating artists, 2020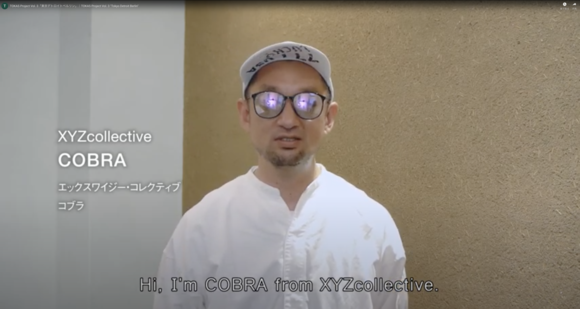 TOKAS Project Vol. 3 "Tokyo Detroit Berlin," The video of comments from directors of participating art spaces and installation views, 2020
Other Programs
Other programs we offer include talk events by participating artists and guest speakers, gallery talks where TOKAS staff members explain about the highlights of the exhibited works, gallery tours that introduce the activities of creators at "Open Studio," and more.
OPEN SITE 2019-2020, Opening Talk, 2019
OPEN STUDIO 2019-2020/ July, Gallery Tour, 2019
TOKAS Hongo Building Research 
After being constructed in 1928, the present TOKAS Hongo building was long used as a vocational school and as an Education Bureau office, etc. Research has been conducted on the building and a Guide Map and 3D VR contents introducing the building produced along with other materials.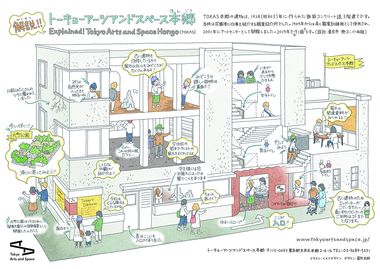 TOKAS Hongo Guide Map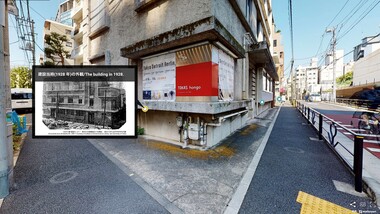 3D VR, TOKAS Hongo Exploration Guide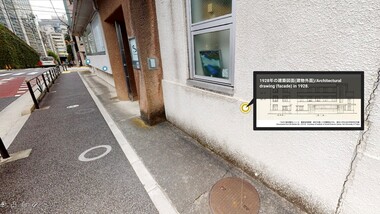 3D VR, TOKAS Hongo Exploration Guide
Publications
TOKAS produces publications such as its Annual Report of activities, pamphlets introducing its facilities, annual schedules of its programs, catalogs introducing its programs, and more.