Profile
Ph.D student, Tohoku University of Art & Design in 2017 – 2019

Recent 5 main activities (personal exhibitions, group exhibitions, concerts) are
"ARKO2018 Tomoko Hisamatu", solo, Ohara Museum of Art, Okayama, 2018
"Yamagata Geijutsu Kaiwai Exhibition vol.11", group, GALVANIZE gallery, Miyagi, 2018
"Yamagata Biennale 2018", group, Tohoku University of Art and Design, Yamagata, 2018
"NIHON-GA: Have a Desire for New Horizon", group, Toyohashi City Museum of Art and History, Aichi, 2016
"Is it possible 'TOHOKU-GA'? – Museum for Hypothetical State of Tohoku ―",group, Tokyo Metropolitan Art Museum, Tokyo,2015

Other activities (including awards received) are
2015 Incentive Prize, The 7th Koji Kinutani Prize
2015 Toshiko Okamoto Award (2nd Prize), The 18th Taro Okamoto Award for Contemporary Art

Born in 1991 in Mie, Japan, works and lives in Yamagata, Japan. In 2017, she graduated from Tohoku University of Art and Design with a Master's degree in Japanese painting (Nihon-ga) and left the university without finishing her doctorate program in 2019.


About works / performance
My paintings started by doubting the modern and contemporary art system and historical perspective in Japan. The works deals with art history depict < Deity of Art > and< Meta-Narrative > for me. However, some artist criticized my work that "it is a kind of caricature". Since he is said it, I became to had to work more on how to tell < Narrative > and, I had to think why I paint that. In recent years, I feel the need for a reconsideration of the theme of work, I began to treat personal memories as the subject of painting. I have been working on paintings by ordinary snaps shot with a smartphone, and the theme is "Painting of < Little Narrative >".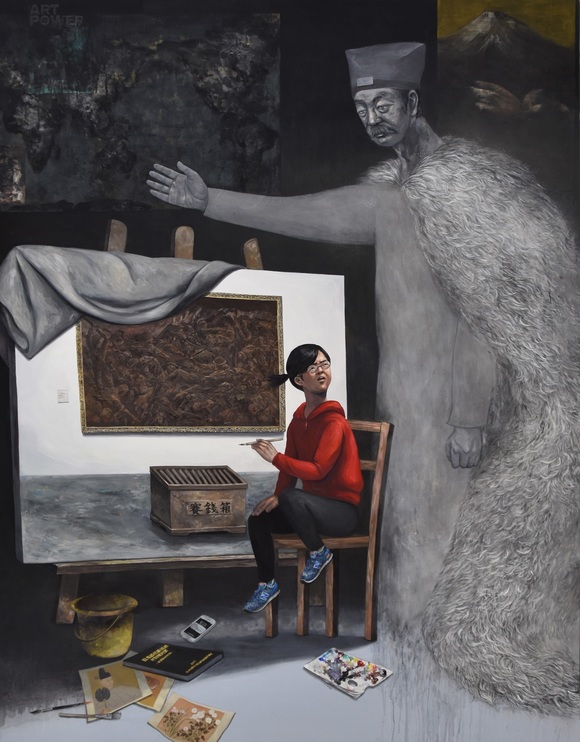 Deity of Acrylic, pigment on canvas and other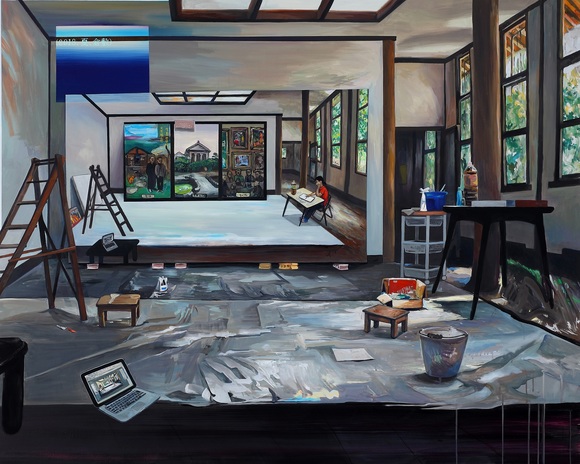 Untitled (2018, Summer, Kurashiki), Acrylic on canvas, Image courtesy of Ohara museum of art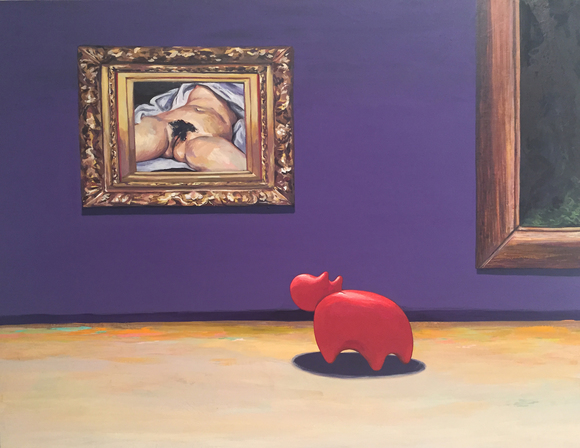 Cow's journey (The Origin of the World), Acrylic on canvas
The Burial of Japanese Art, Acrylic, pigment on plywood and other
Distance from the Narrative (2018, Summer, Kurashiki), Acrylic on canvas Image courtesy of Ohara museum of art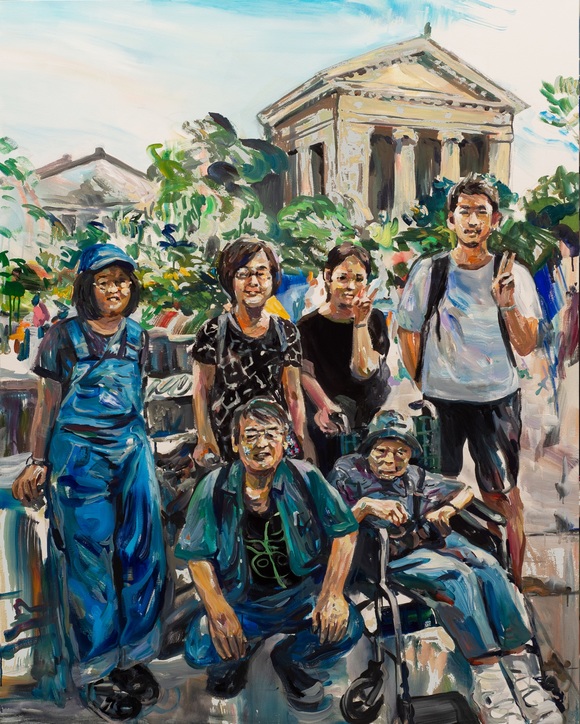 Painting of Little Narratives, Acrylic on canvas