Open Studio
OPEN STUDIO 2022-2023/ July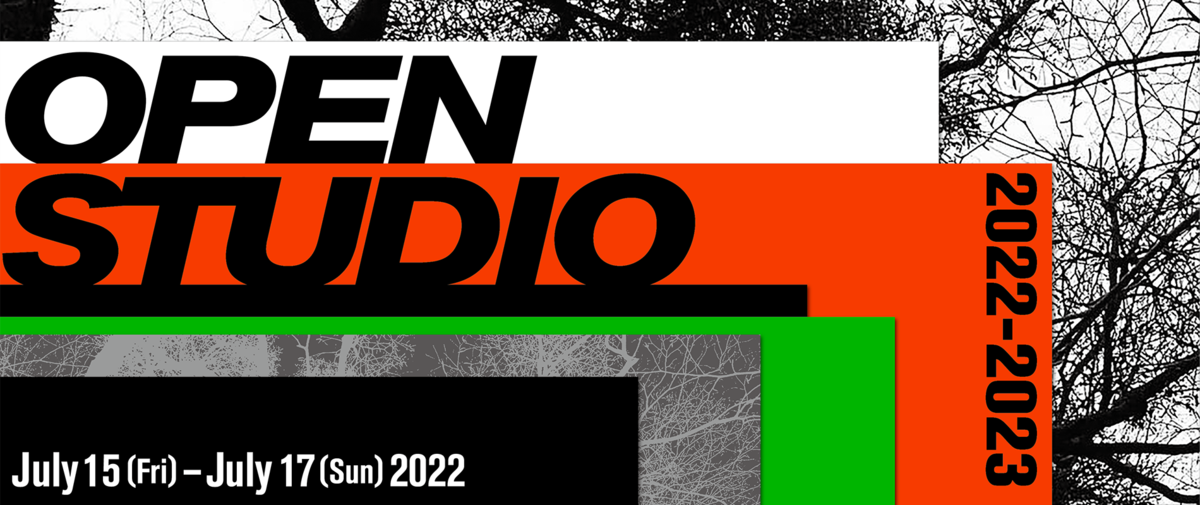 Information
Tokyo Arts and Space (TOKAS) Residency provides opportunities for international creators in various disciplines including visual art, design, architecture and curation to stay, create works and conduct research in Tokyo, offering studio spaces and accommodation.
This Open Studio is a special occasion for the audience to see the creative process of residing creators. On 7/16 (Sat) and 7/17 (Sun), residing creators will give talks on their artworks and activities during their residency in Tokyo.
Title

OPEN STUDIO 2022-2023/ July
Date
2022.7.15(Fri) - 2022.7.17(Sun)
Time
11:00 - 17:00
Admission

Free
Organizer
Tokyo Arts and Space (Museum of Contemporary Art Tokyo, Tokyo Metropolitan Foundation for History and Culture)
Partner Instittutions
■Exchange Residency Program
Atelier Mondial (Basel, Switzerland)
Artist-in-Residence Taipei / Treasure Hill Artist Village (Taipei, Taiwan)
Conseil des arts et des lettres du Québec (Quebec [Montreal], Canada)
Goverment of Flanders (Brussels, Belgium)
Edinburgh Sculpture Workshop (Edinburgh, Scotland)
Support
■Institutional Recommendation Program
The Japan Foundation
Jameel Arts Centre
Open Studio 2022-2023/July Flyer PDF:3MB
*Programs may change due to unavoidable reasons.
---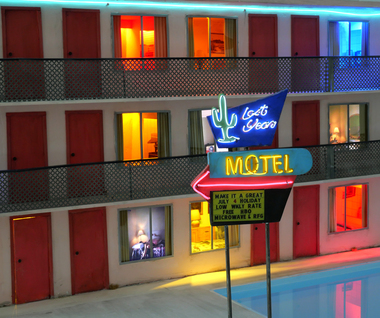 Tracey SNELLING, Lost Year Motel (detail), 2021,
mixed media sculpture with video, 70cm x 127cm x 70cm
courtesy of the artist and Studio la Città, Verona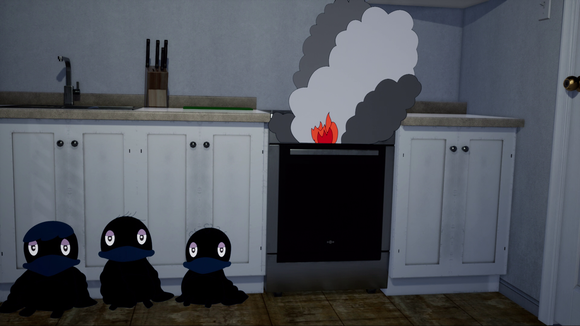 Bertrand FLANET, Exhibitions, 2018,
Full HD film, 3D animation (12'43'')
ASHIKAWA Mizuki, About singularity point, 2019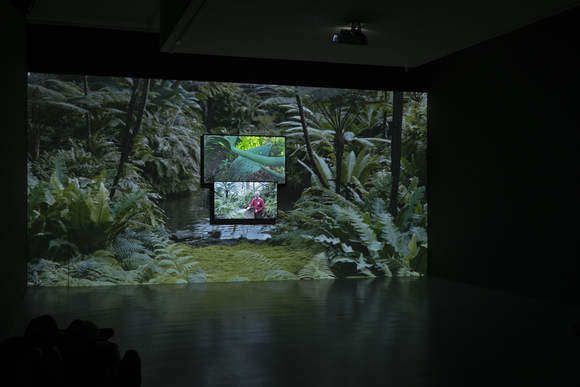 Sera Yu Wen CHEN, The Naturalness II, 2018,
Three-Channel Video-installation, Sound, Loop, Various Dimensions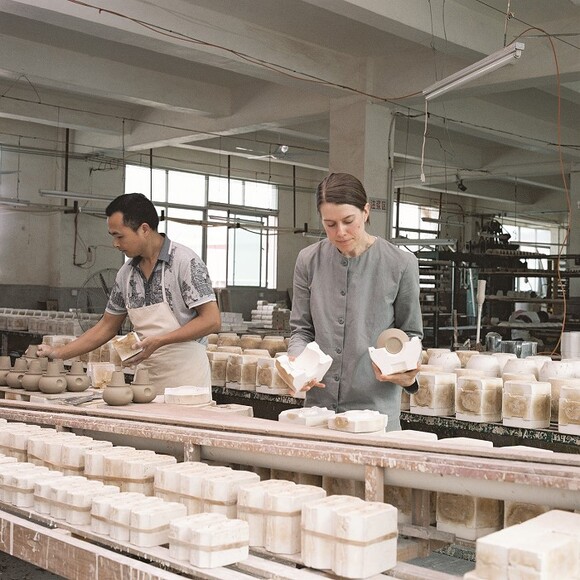 Kim WALDRON, Worker #28, 2015, inkjet print, 61 x 61 cm,
from the series Made in Québec.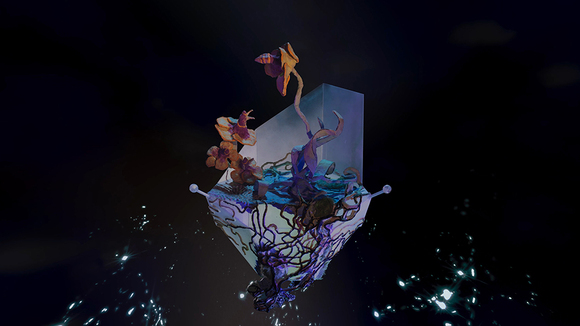 Frances Adair MCKENZIE, The Orchid and the Bee, 2021,
Stereoscopic stop-motion Virtual Reality experience
Photo: National Film Board of Canada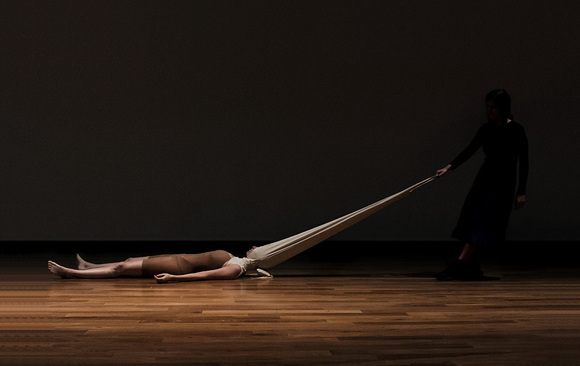 Sofia DURRIEU, Corrida, 2018,
Performatic sculpture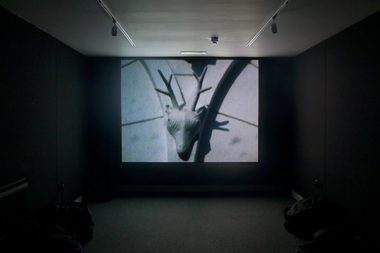 Adam LEWIS JACOB, Idrish, 2021, HD video
Annelies VAN PARYS, Holle Haven, 2022,
Performance at DeStudio Antwerp, Photo:Proko and Penka
Related Event
Talks by Residing Creators
Title
OPEN STUDIO 2022-2023/ July
Talks by Residing Creators
Date
July 16(Sat), July 17 (Sun)
14:00-16:00
Venue
TOKAS Residency
Admission
Free *Booking required.
Language
Japanese / English
Participating Creators on 7/16 (Sat)
Tracey SNELLING(Berlin|Sculpture, video, installation)
Annelies VAN PARYS(Brussels|Composition)
Bertrand FLANET(Berlin|Animation, video, mixed Media)
Sofia DURRIEU(Basel|Sculpture, installation, performance)
Anna Bernice DELOS REYES (Manila, Dubai, Berlin | Curation)
Participating Creators on 7/17 (Sun)
Sera Yu Wen CHEN(Taipei|Photography, video, installation)
ASHIKAWA Mizuki(Tokyo|Print)
Frances Adair MCKENZIE(Quebec|Video, installation, sculpture)
Kim WALDRON(Quebec|Photography)
Adam LEWIS JACOB(Edinburgh|Video, installation)
Booking
Please fill out the Booking Form.
*Programs may change due to unavoidable reasons.
Gallery Tour
TOKAS staff will introduce residing creators' activities and researches at each exhibition space.
Title
OPEN STUDIO 2022-2023/ July
Gallery Tour
Date & Time
July 16 (Sat), July 17 (Sun)
12:00-13:00
Venue
TOKAS Residency
Admission
Free *No booking required.
Language
Japanese
Participating Creator
Adam LEWIS JACOB
Anna Bernice DELOS REYES
Sera Yu Wen CHEN
Tracey SNELLING
Kim Waldron
Bertrand FLANET
Frances Adair MCKENZIE
Sofia DURRIEU
Annelies VAN PARYS
ASHIKAWA Mizuki